Credit unions again lead latest round of 39 Apple Pay additions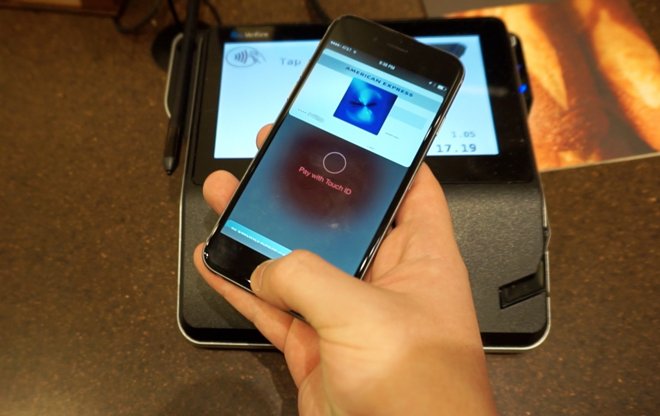 Apple Pay momentum continues to propel the nascent payments system forward, and Apple on Tuesday announced the addition of 39 participating financial institutions, 27 of which are credit unions.
Apple added 39 new entries to its list of Apple Pay participating issuers, as reflected in a corresponding Support Pages document on the company's website, bringing the total up to 145 banks and credit unions.
New additions include America's Christian Credit Union, America's Credit Union, Arizona Federal Credit Union, BankPlus, BMI Federal Credit Union, Canton School Employees FCU, Charles Schwab Bank, Clearview Federal Credit Union, First Community Bank & Trust, First Community Credit Union, First Credit Union, First National Bank of Pennsylvania, GTE Financial, Gulf Winds FCU, Hiway Federal Credit Union, Independent Bank, Jordan Credit Union, KeyBank, Lake Michigan Credit Union, Langley Federal Credit Union, Los Angeles Federal Credit Union, Members First Credit Union, Michigan State University Federal Credit Union, NBT Bank, ORLN Federal Credit Union, Prosperity Bank, RBC Bank, Sacramento Credit Union, Salem Five Bank, San Francisco Fire Credit Union, Sandy Spring Bank, Schools Financial Credit Union, Silicon Valley Bank, TruMark Financial Credit Union, United Nations FCU, Vantage Credit Union, VyStar Credit Union, Wanigas Credit Union and Wings Financial Credit Union.
It appears credit unions are more willing — or nimble — than banks to adopt Apple Pay, as seen by today's additions. Earlier in March, Apple added a 18 issuers to the running list, 16 of which were credit unions.
Apple Pay now supports credit cards and debit cards issued by nearly 150 financial institutions across the U.S., with another 700 reportedly awaiting authorization.
Helping stoke adoption are stores that offer Apple Pay-compatible touchless point of sale terminals, the number of which recently expanded with 14 new merchants including Jamba Juice, Coca-Cola vending machines and more.