Amazon given green light for U.S. drone tests, inches toward 'Prime Air' delivery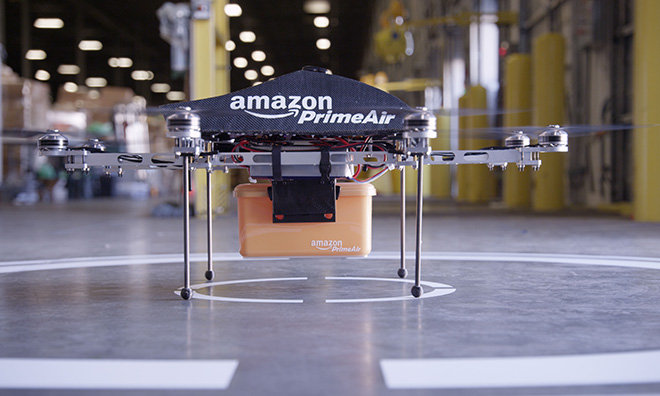 The Federal Aviation Administration on Thursday granted Amazon permission to conduct experimental unmanned aircraft operations in U.S. airspace, marking a significant step forward in the company's plans to roll out a drone delivery service.
Called an "experimental airworthiness certificate," Amazon's freshly inked permit will let it fly unmanned aircraft systems outside for research and development purposes. Experimental certificates are usually provided to manufacturers and technology developers that do not have a so-called type certificates, the FAA said.
Stipulations apply a hefty number of restrictions on Amazon's R&D department, including a hard ceiling of 400 feet, flight only during daylight hours and line-of-sight operation. In addition, each pilot must have a pilot's certificate and medical certification, while the company has to issue monthly reports to the FAA.
The rules are similar to those proposed by the FAA in February, which look to set boundaries on private drone use. If Amazon is to get its project off the ground, it would need a relaxation of these limitations or special consideration from the governmental body.
Dubbed "Prime Air," Amazon's concept was first unveiled in a 2013 video that demonstrated how unmanned drones could one day be used to deliver packages directly from Amazon's warehouses to customers' doorsteps. Interestingly, the short film was shot outside the U.S. due to strict FAA regulations.
As Amazon works through early stage UAS research, it continues to take strides in making the online shopping experience more appealing for end users. Earlier today, the Internet retail giant expanded one-hour delivery services to Prime members living in Baltimore and Miami.