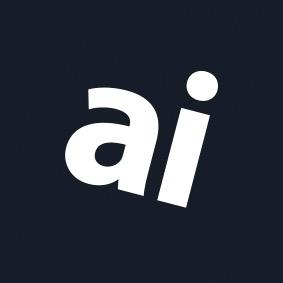 Why you can trust AppleInsider
Review: Apple's early 2015 13" MacBook Pro with Force Touch trackpad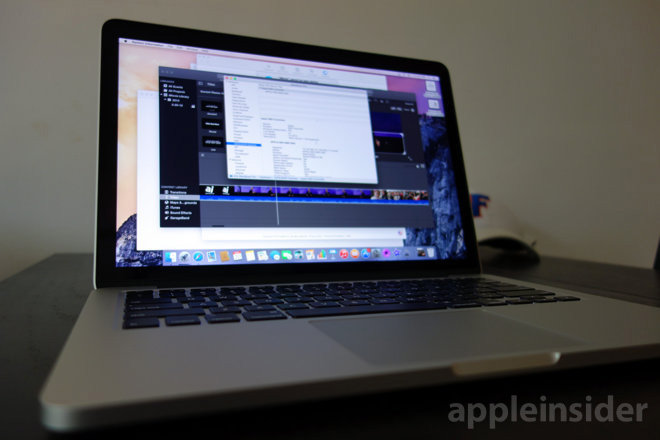 13-inch MacBook Pro
4.5 / 5
---
While we love Apple's new Force Touch trackpad, you still need to buy an entire computer to get one. For the moment, that means picking up the latest 13-inch MacBook Pro, a tradeoff that's certainly worth it — unless you need maximum power or extreme portability.
The refreshed 13-inch MacBook Pro, which came into the world alongside the all-new MacBook earlier this month, is largely an evolutionary update. From the outside, it's nigh indistinguishable from its predecessors: it has the same ports, the same aluminum finish, the same dimensions, and it comes in the same box.
It is slightly heavier, with the larger battery — up 3.1 watt-hours to 74.9 — or new trackpad or both adding an acceptable 0.3 ounces to its now 3.48-pound frame.
Opening the lid gives us an inkling that this isn't your granddaddy's MacBook Pro. The 2,560-pixel-by-1,600-pixel Retina display is identical, but the Force Touch trackpad doesn't move, and its haptic feedback mechanism won't respond until you turn the machine on.
To get a real perspective on the updated notebook, though, we need to look inside. On our $1,299 review model, such an excursion reveals a 2.7-gigahertz dual-core version of Intel's Broadwell Core i5, 8 gigabytes of 1866-megahertz RAM, and a 128-gigabyte PCIe-based solid state drive.
Each of these parts is configurable upward, maxing out at a 3.1-gigahertz dual-core i7, 16 gigabytes of RAM, and a 1-terabyte solid state drive for $2,699.
Broadwell, LPDDR3, and better battery life, oh my!
Apple has managed to squeeze an extra hour of battery life from the updated MacBook Pro, rating it at 10 hours of "wireless web" use versus just 9 hours for the last version. Our unit actually ran for just over 10.5 hours, so we're comfortable taking Apple's word on the rated 12 hours of power for iTunes movie playback — �itself an impressive 3 hour gain — which we were unable to test.
These increases are largely attributable to Intel's new Broadwell architecture, which is specifically designed to, among other things, be vastly more power efficient. Intel says Broadwell-based chips use around one-third less power than Haswell parts, while keeping performance the same or slightly better.
Broadwell represents the 'tick' to Haswell's 'tock' in Intel's 'tick-tock' cycle, which sees a process shrink (tick) follow the introduction of a new architecture (tock). The 22-nanometer process used for Haswell production has given way to a 14-nanometer process in Broadwell.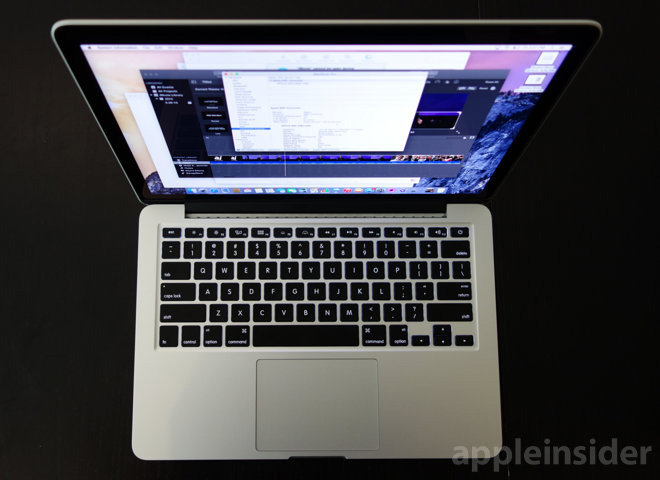 Another contributor to the MacBook Pro's newfound stamina is the shift from DDR3L to LPDDR3 RAM. The technical differences between DDR3L and LPDDR3 are outside the scope of this review, but here's the gist: DDR3L is a low-power version of the DDR3 memory used in desktop computers, while LPDDR3 is an ultra-low-power, architecturally divergent variant that was originally designed for use in smartphones and tablets.
The MacBook Air was actually the first Apple laptop to move to LPDDR3, doing so in 2013. That was part of a bump, along with new Haswell processors, that saw the Air's rated battery life jump from 7 hours to 12 hours.
While the MacBook Pro's increase was not so dramatic, it's still an impressive update for a computer that packs a performance punch and a high-resolution Retina display.
Getting things done
Speaking of performance, the new MacBook Pro continues to more than hold its own against the competition. Running through the industry-standard GeekBench benchmark suite yields a multicore score of 6,680, a moderate improvement over its predecessor's score of 5,975.
Competing models, like Dell's XPS13, routinely post lower scores. The 2.6-gigahertz Core i7 variant of the XPS13, for instance, recently showed a multicore score of just 5,074, much slower than the last-generation MacBook Pro.
A slightly quicker processor (2.7 gigahertz compared to 2.6) and RAM (to 1866 megahertz from 1600 megahertz) contribute to the new MacBook Pro's improvements, but new, speedier flash memory is also a factor.
In fact, Apple says the flash in the new MacBook Pro is twice as fast as it was before. Its new Samsung-built SSD — which identifies as an Apple SSD in OS X's system profiler — joins up to the logic board with a 4x PCIe lane width, compared to a 2x lane width for its predecessors.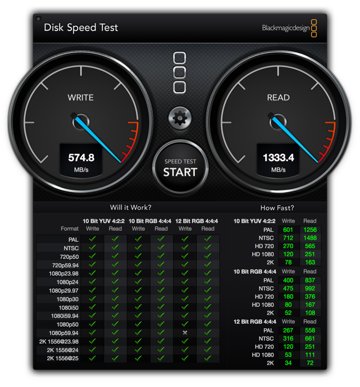 In the real world, this does lead to significant performance gains. Blackmagic's disk speed benchmark returned read speeds of over 1,333 megabytes per second, with write speeds exceeding 574 megabytes per second.
In comparison, the same benchmark running on our mid-2014 15-inch MacBook Pro, a maxed-out model, shows write and read speeds of just 719 and 672 megabytes per second, respectively.
My kingdom for Force Touch
In our first look at the new Force Touch trackpad, we said it was "really cool" and that the adjustable haptic feedback reminded us of something out of a science fiction novel. After using it for nearly a week, our opinion has not changed.
Futurists have for decades called haptic feedback the way forward for touch interfaces, and now that it's polished and in our hands, we agree.
Apple gave us a glimpse at what could be in a recent update to iMovie that added haptic feedback for some basic editing operations. After testing it, we can understand why Apple has pushed their "Taptic Engine" so hard, first in the Watch and now in the Force Touch trackpad.
Done properly, the technology quite simply adds a degree of immersion into the user experience that hasn't existed before. We've long judged user interfaces based on what we see and hear; going forward, we'll judge them on what we feel.
Haptic feedback isn't new, of course, nor is the concept of a force-sensing trackpad. Apple's implementation is just better than anything we've ever tried, and it clearly represents the next great leap for Apple's software experience.
Conclusion
Everything we've ever liked about the Retina MacBook Pro line holds true in the latest 13-inch model. The keyboard is still excellent, OS X is still a fantastic operating system, and while it's not the smallest 13-inch notebook around, it's definitely the most powerful in the class.
That said, it isn't for everyone. If you edit more PowerPoint presentations on airplanes than you do at a desk, the MacBook Air or all-new MacBook is probably more your speed.
On the other hand, if you spend a lot of time in Final Cut, you might find the 15-inch MacBook Pro a better fit with its available discrete GPU. God has turned a blind eye on our repeated pleas for such an option in the 13-incher.
For those who fall in between, though — �software developers who like to move around, or designers who need a little more processor oomph for the Creative Cloud — �the 13-inch MacBook Pro remains an excellent choice, and the astounding Force Touch trackpad is icing on the aluminum-and-glass cake.

Isaac Asimov would be proud of the Force Touch trackpad.
Great battery life-to-performance ratio.
The most portable "professional" notebook available.
No discrete GPU option.
The display bezel is still enormous.
Still gets a little hot in your lap.
Apple's refreshed 13-inch MacBook Pro with Retina display starts at $1,299 for the base model and goes all the way up to $2,699 for maxed out configurations. Readers looking for the absolute lowest net price can check out our Mac Price Guide, which compares current prices from all of Apple's largest authorized resellers. Many of these resellers are already offering modest discounts. Additionally, some resellers only collect sales tax on orders in a handful of states. For instance, B&H Photo will only collect sales tax if you live in NY, while Adorama will only collect if you live in NJ or NY. Similarly, MacMall will only collect in CA, CO, GA, IL, MN, NC, NY, TN, and WI.
MacMall is also currently offering AppleInsider readers an exclusive discount when using the links in our price guides (also below) and applying promo code APPLEINSIDER01, yielding the lowest net prices anywhere for these models as of April 1st, 2015.
Offset the cost by trading in your old MacBook
Readers looking to optimize their purchase should also consider selling back their old MacBook to Gazelle. As the industry's largest electronics buyback service, Gazelle pays several hundreds of dollars for used MacBooks, and allows customers to lock in a cash payout for 30 days, meaning you have a month from when you lock in the price Gazelle will pay for your old MacBook before it has to be dropped in one of the company's pre-paid shipping boxes and mailed in. You can read more about the process here or simply jump right to it and lock in a quote.