Apple reportedly puts Trent Reznor in charge of redesigned Beats Music app, presses forward with iTunes Radio revamp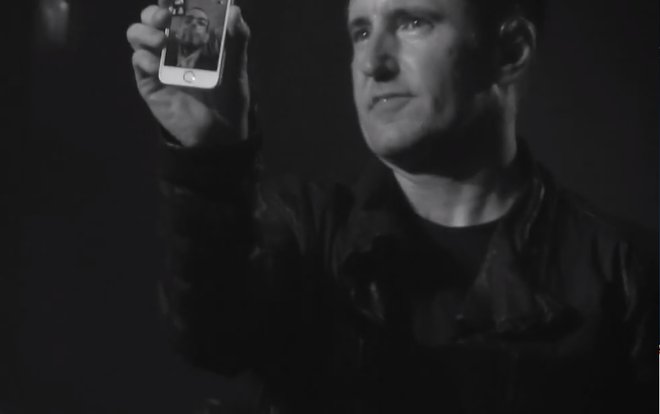 A report on Wednesday claims Apple is moving forward with a long rumored overhaul of its streaming music services lineup that will incorporate a reworked Beats Music app developed with the help of Nine Inch Nails frontman Trent Reznor, as well as a revamped iTunes Radio service.
Less than a year after buying Beats for $3 billion, Apple is working hard to position the audio firm's streaming service as the flagship in a new digital music initiative.
According to sources, Reznor, who was previously Beats' chief creative officer, is heading up development of a redesigned Beats Music app that could see release as part of iOS 8.4, reports The New York Times.
Working alongside Reznor is Beats cofounder Jimmy Iovine, as well as other employees from Apple and Beats. The app itself will reportedly retain tentpole features seen in the current Beats Music iteration, including human curated playlists, but is expected to get a fresh coat of paint and likely a new name, the report said.
Last October, Reznor revealed that he was working on a secret project for Apple thought to be in the music delivery field.
Echoing rumors from earlier this month, the report said Apple's redesigned Beats offering will be a subscription only service. Apple supposedly tried to negotiate cheaper licensing fees from record labels, but was rebuffed, meaning subscription pricing should be in the same tier as Spotify.
Also part of Apple's revamped digital music platform is a revamped iTunes Radio, which will remain as the company's free-to-stream service. The publication said Apple tapped new hire D.J. Zane Lowe to reconfigure the service. Lowe, a Grammy-nominated tastemaker credited with jumpstarting the careers of Adele and Gnarls Barkley, was one of BBC Radio's most popular personalities before leaving for Apple earlier this month.
Plans for iTunes Radio are still in flux, but the report cites music executives as saying the service could put a greater emphasis on regional programing with Lowe as its "voice."
The Beats music streaming service and iTunes Radio are thought to be major focuses for Apple as the company looks to stave off slumping digital music sales. Apple is behind in the streaming music game, with competitors Spotify and Pandora eating up marketshare and revenue, but reinvigorated iTunes-based services could provide an opportunity to catch up.