Apple's rebranded Beats Music service won't have free subscription tier - report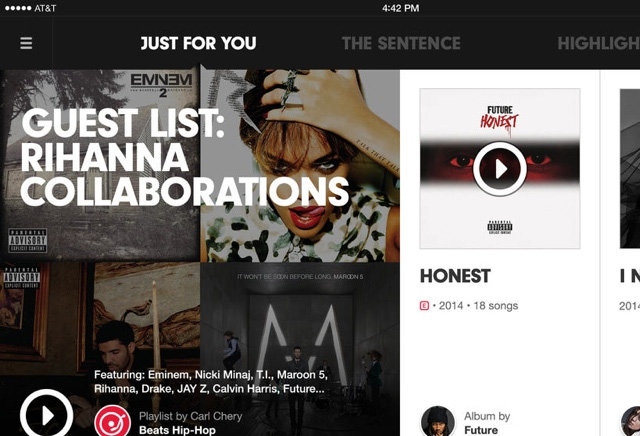 When Apple launches a rebranded Beats Music later this year, the streaming service may not have an ad-supported free tier, according to a new report, citing sources who allegedly spoke with Apple's Eddy Cue and Beats co-founder Jimmy Iovine.
Major record labels are reportedly unhappy at the prevalence of free music available from sources like Spotify and YouTube. To win their favor, Apple has been telling labels it can help them "get behind a paywall," the sources explained to Re/code.
That means that beyond a trial period, Apple's rebranded Beats Music service will demand a paid subscription, just as it does in its current form.
To keep the public interested, Apple is said to be angling for high-profile artist exclusives. These would only be temporary, simply delaying when services like Spotify would get them. The company is also still pushing to have a monthly fee under $10, possibly around $8.
Both Spotify and the current incarnation of Beats Music charge $10 per month. Going lower poses the risk of both Apple and the record labels losing money, but Apple's argument has been that a cheaper price will draw in more subscribers.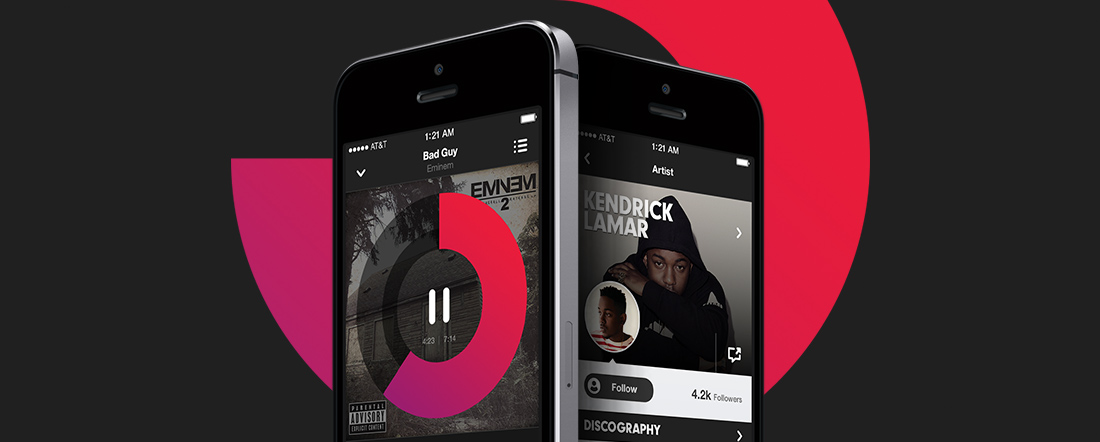 Industry sources reportedly said that Universal Music Group CEO Lucian Grainge has been especially vocal about paywalls. The label is currently renegotiating its deal with Spotify, and said to be pushing the service to change its business model, which offers ad-supported free music while prodding people to become paid subscribers. The executive was once an early backer of Spotify, but now contends that the service is hurting downloads at storefronts like iTunes without generating enough paid customers of its own.
Spotify's communications and public policy head, Jonathan Prince, countered that 12 percent of former iTunes customers have joined Spotify, and that 40 percent of those people have become Spotify Premium subscribers, according to Re/code.
"The great majority of our users are not coming from iTunes," Prince said. "We're bringing people into the ecosystem who haven't been paying for music."
It's still uncertain how and when Apple will relaunch Beats Music. The company is believed to be mired in negotiations, and likely to forego an announcement at Monday's Apple Watch event. Instead, a debut could happen at June's Worldwide Developers Conference.
Apple is hoping its acquisition and forthcoming rebranding of Beats Music could help offset slumping music sales on the iTunes Store. The addition of Beats Music to the iTunes lineup will allow Apple to enter the subscription music service market, where the growth is currently occurring.
Apple acquired Beats Music last year as part of a $3 billion deal that also included the Beats headphones business. A rebranding of the service would bring it more tightly in line with the rest of the iTunes service lineup.