Alleged 'iPhone 6c' rear shell suggests Apple will repackage iPhone 5s parts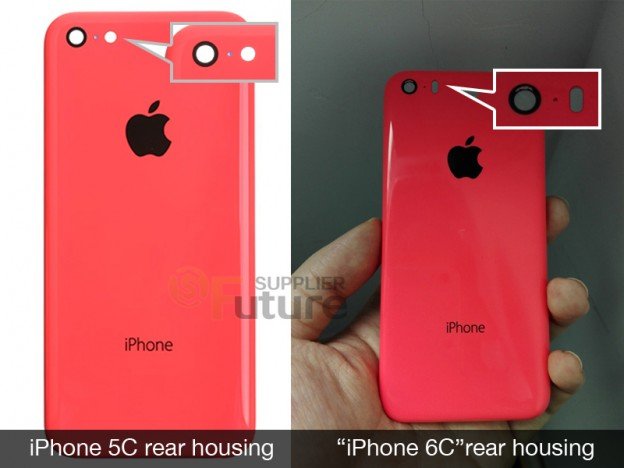 On the heels of a new report saying Apple will continue to offer a 4-inch iPhone with a new "C" model, a set of new images show what appears to be a revised design for an unreleased iPhone that could feature parts from the current iPhone 5s.
Referring to the plastic casing as a so-called "iPhone 6c" handset, Future Supplier posted the images on Monday. Notably, they appear to show a plastic 4-inch iPhone model with an elongated "pill" shaped camera flash, which Apple used in the iPhone 5s for its first True Tone flash.
That would suggest that Apple could use parts from the current iPhone 5s to build a next-generation "C" handset model. Apple took the same approach with the iPhone 5c, which features essentially all of the same components as the iPhone 5.
The iPhone 5c remains available in Apple's lineup as the free-on-contract handset, and if the company were to continue its usual annual release schedule, the device would be retired this fall. That would allow the iPhone 5s, currently available for $99 with a new two-year service contract, to take its place.
Further supporting the possibility of a repackaged iPhone 5s is the fact that the speaker and microphone holes at the bottom of the device are shown in two rows. The current iPhone 5c has one row of holes for speaker and microphone, but the iPhone 5s sports two rows.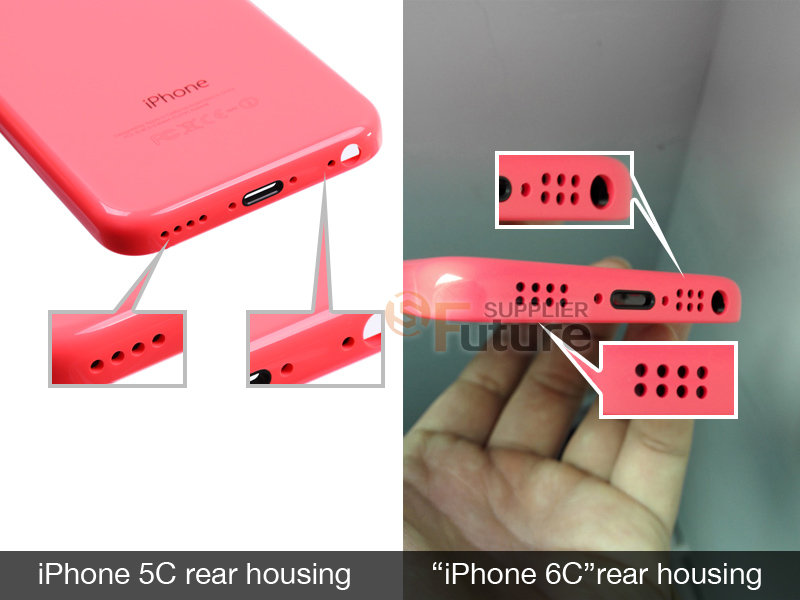 Finally, the plastic casing also appears to show a camera module that would be flush with the rear of the device. Apple's latest generation iPhone 6 and iPhone 6 Plus boast thinner designs that have resulted in a protruding camera.
Just last week, a report indicated that Apple is planning to launch three new iPhone models this year, including a new 4-inch handset. Also referring to it as an "iPhone 6c," the report suggested the device might sport updated internals, gaining the A8 processor found in the iPhone 6 and iPhone 6 Plus.
But Monday's leaked part, with its pill-shaped True Tone flash, would suggest the parts may not see such a significant upgrade. That's because the new iPhone 6 and iPhone 6 Plus maintained Apple's True Tone flash, but improved the design with a smaller and circle-shaped flash component.
Because the images only show a rear shell, it's impossible to say whether a supposed "iPhone 6c" would include the Touch ID fingerprint sensor that debuted in the iPhone 5s.
In recent years, Apple has updated its iPhone lineup in September, and it's expected that the company will continue that trend this fall.