Review: Buying a contract free, certified used Apple iPhone from Gazelle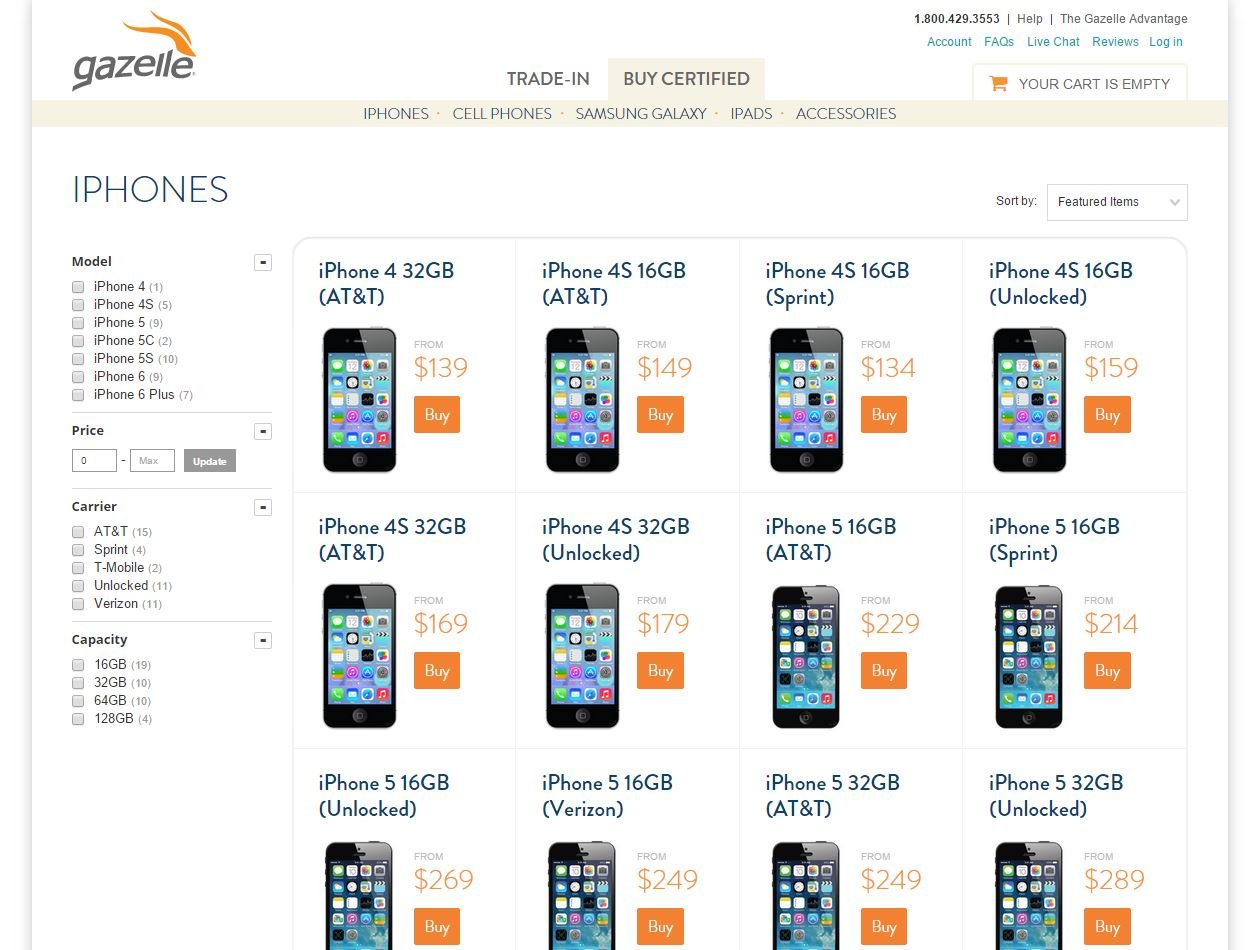 AppleInsider is supported by its audience and may earn commission as an Amazon Associate and affiliate partner on qualifying purchases. These affiliate partnerships do not influence our editorial content.
Apple and most third-party vendors charge a hefty sum for a new, out-of-the-box iPhone, especially an unlocked model, but there is an alternative in the form of resale services such as Gazelle, which AppleInsider recently put to the test by ordering an iPhone 6.
Gazelle is an AppleInsider partner and provided us with a promotional code, which allowed a partial discount in order to test their service. We then proceeded to place an order for an iPhone 6 from buy.gazelle.com, the company's relatively new certified used electronics store, which mainly features an assortment of iOS devices.
Gazelle maintains that the "gently used" devices that it sells through the store are carefully selected from its inventory to be of the "highest quality" following a thorough inspection that's backed by a 30-day risk-free return policy. We set out to put these claims to the test.
The ordering process
Ordering is simple enough — you begin by going to the Gazelle website, clicking on the "Buy Certified" tab, and then going through a series of menus to pick which configuration you're looking for. Checkboxes let you choose a model, capacity, and carrier (or lack thereof), and you can also specify a price range. Of course, not all combinations will work — you're not going to find a $50, 128 GB unlocked iPhone 6 Plus, for example.
We selected a 64 GB iPhone 6 on AT&T, even though the phone would be used on T-Mobile. It's worth noting that unless your time is that valuable, there's no point to paying for an unlocked model from Gazelle — it costs extra, and an AT&T model can be easily unlocked after the fact via a web tool, since every iPhone that Gazelle sells is off-contract/contract free.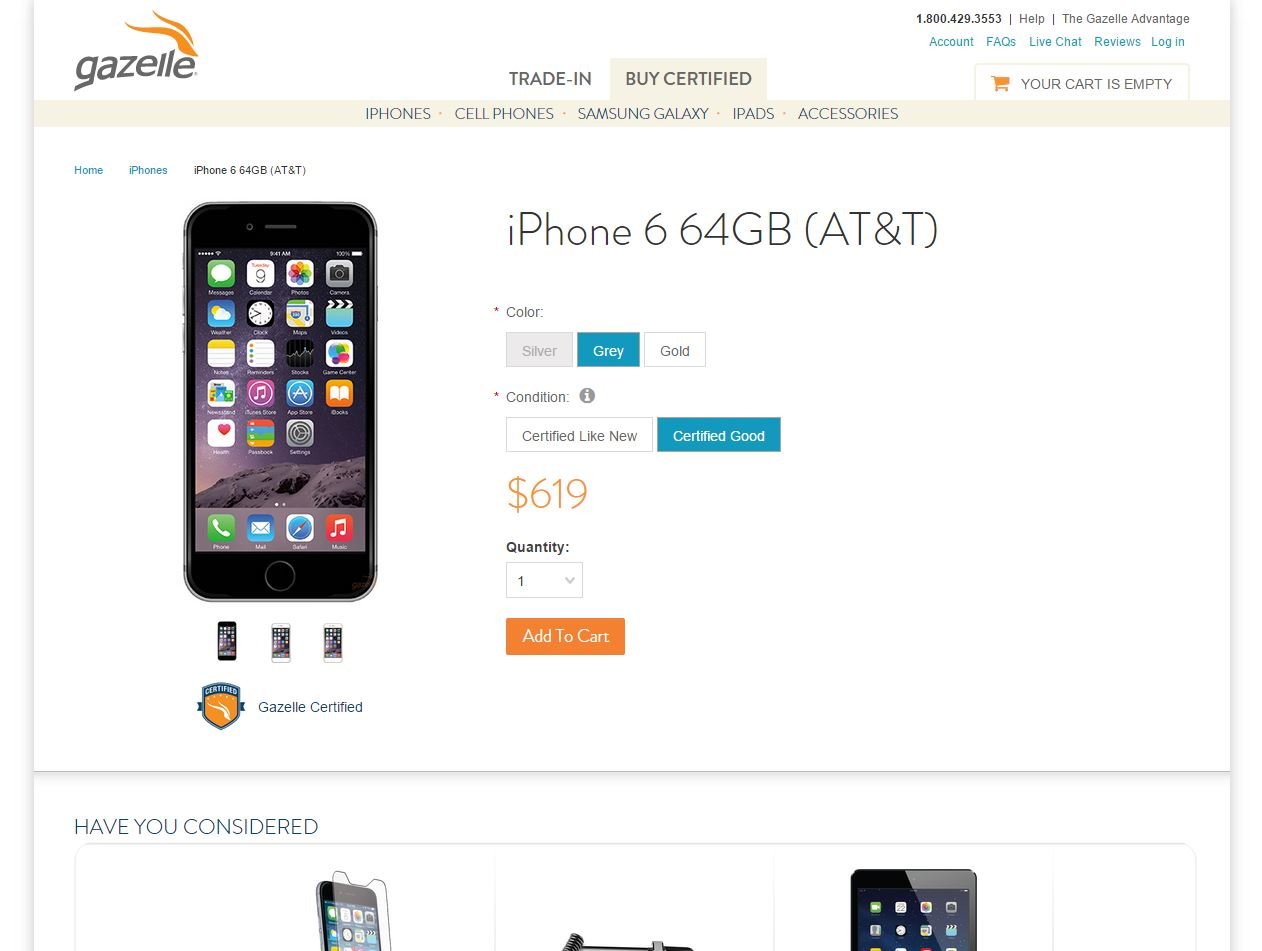 At this point, the only decisions left before checkout involve picking from available colors — some might not be in stock — and the condition you're willing to pay for. A device listed as "like new" should be identical to what you'd get from Apple, but comes at a premium. We went with a "good" model, which carries the risk of there being scuffing or scratches on the sides or back.
Before shipping, taxes, or discounts, our order came out to $619. That's substantially cheaper than the $749 Apple charges for an equivalent unlocked device, albeit brand new. You might be able to find better deals on eBay or Craigslist, but those carry the risk of fraud, and Gazelle performs a 30-point inspection that the company says ensures everything should be functional.
During checkout you can opt to register for a Gazelle account or make a purchase as a guest. The former gets you better tracking information, but isn't strictly necessary.
The phone
Gazelle only ships to U.S. addresses, and moreover excludes P.O. boxes and military bases. They do however promise that "most" orders are delivered within five business days, and that certainly proved true in our case. Our order was placed on a Friday night, and arrived on a Wednesday afternoon. There are also two-day and overnight shipping options for people willing to pay more.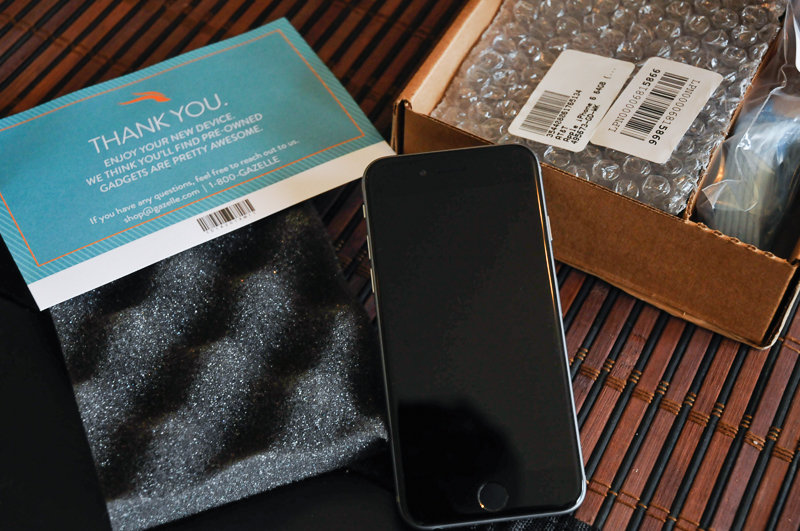 The iPhone we bought came shipped in a non-descript box without any of Apple's original packaging. Instead it was sealed in bubble wrap with a protective sticker over the screen, and further sandwiched in between two foam layers.
One disappointment was that while the device did come with a freshly-wrapped wall adapter and Lightning cable, Apple's EarPods were nowhere to be seen. Gazelle does warn you to that effect if you poke around on their website, and used EarPods might be slightly disgusting even if they were cleaned. Still, it's worth considering that cash savings could be offset if you need earbuds and don't already have a pair.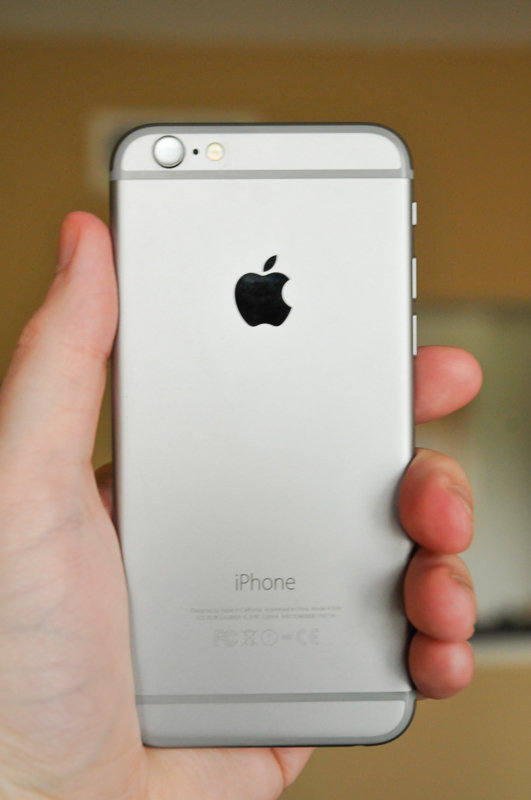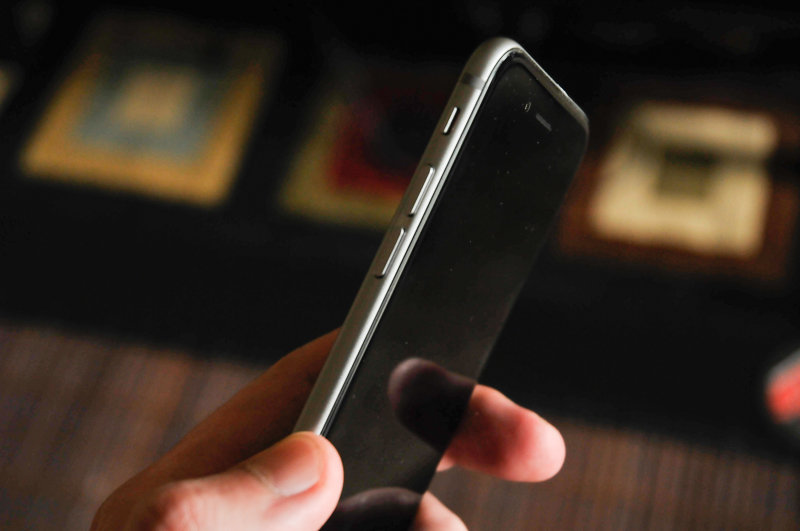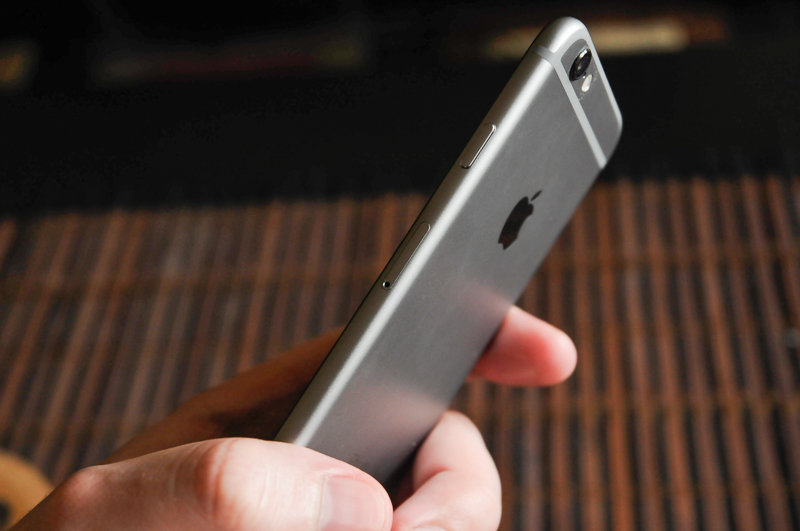 The phone itself was in surprisingly good shape. There was at worst some very light scuffing on the back, but if so, very minute and hard to distinguish with the eye, much less a camera. It could easily have been mistaken for new. The screen was immaculate, and when we powered the phone on it booted as a fresh device, simply awaiting a SIM card and first-time configuration.
The only other initial downsides were the need to unlock the device and get a new SIM card — problems of our own making — and a low battery that we had to charge almost immediately. In the days since the phone's arrival, it's functioned as well as any new hardware.
The verdict
In all, we came away satisfied with both the ordering process and the delivered product. Barring complications, buying from Gazelle can prove to be a good deal for many customers, and a time and hassle saver to boot.
You are, of course, dealing with the caveats of any used iPhone. You'll be paying off-contract prices, and probably have to wait a few months after launch for a current-generation product. Even then the exact configuration you want might be missing. For many people, though, we imagine those would prove to be acceptable sacrifices.

Relatively easy ordering process.
Significantly cheaper than similar models from Apple.
iPhone shipped quickly, in excellent condition.
Contract-free iPhones are still expensive.
No bundled EarPods.
Device shipped with low battery.
For those interested, AppleInsider on a daily basis maintains an organized, live listing of Gazelle's current certified used iPhone inventory as part of its Price Guides, which can also be seen below.