About 20 Watch app developers visiting Apple labs each day under tight scrutiny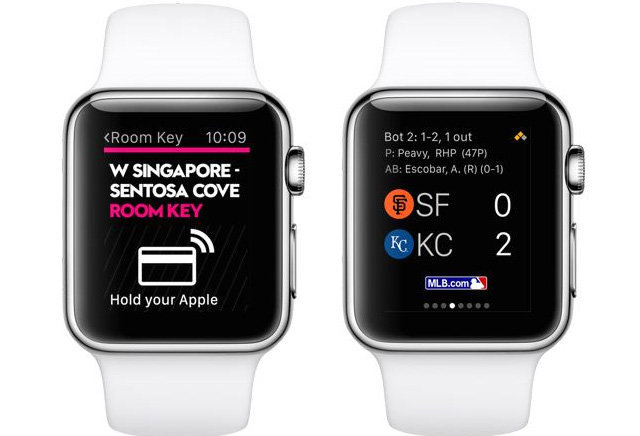 Roughly 20 developers are coming to Apple's labs in Sunnyvale, Calif., each day in order to test their apps on the Apple Watch, doing so under intense supervision ahead of the device's launch, according to a new report.
The Financial Times said that the developers are "handpicked" by Apple, and under surveillance by security guards while they work. To prevent photos of the labs from emerging, participants are asked to cover up the cameras on their iPhones. Each person is required to sign a non-disclosure agreement.
The Sunnyvale facility is believed to be part of an office complex AppleInsider last month identified as also housing Apple's "Titan" automotive project.
Some of the developers says that the challenge of developing for the Watch is significantly higher than when they had to redesign iPhone apps for the iPad, owing to the device's small screen and unique control interface, including a digital crown and Force Touch. Most will not have the advantage of testing apps on a real Watch prior to the device's April 24 launch, and are instead said to be relying on less sophisticated options.
The primary option involves a Mac-based simulator Apple has included with WatchKit since last year. Kyle Yugawa, a mobile design lead on the popular fitness app Strava, told the Times that he resorted to printing out a paper mockup.
"Just from printing it all out and putting it on your wrist, you instantly realize, wow, this is a really small form factor," he said. "It's hard to judge that if you're starting and ending on your computer."
The vice president of mobile products at Evernote, Jamie Hull, told the publication that creating a Watch app was a "medium-sized effort," even though it had been considering concepts before the Watch was formally unveiled.
Developers are also reportedly experiencing mixed feelings about Apple's design rules, which to improve battery life dictate things like how often an app can trigger vibrations. Yugawa commented that they give developers guidance on ensuring a good experience, but others have complained that they're too restrictive.
Monday's report also suggested that developers are rushing to finish work ahead of Friday, April 10, when people will first be able to try on an Apple Watch and preorder. It's not clear how many third-party apps if any will work on demonstration units at Apple Stores.