Contentious 'After School' returns to App Store, '1Password for Mac' gets time-based two-step verification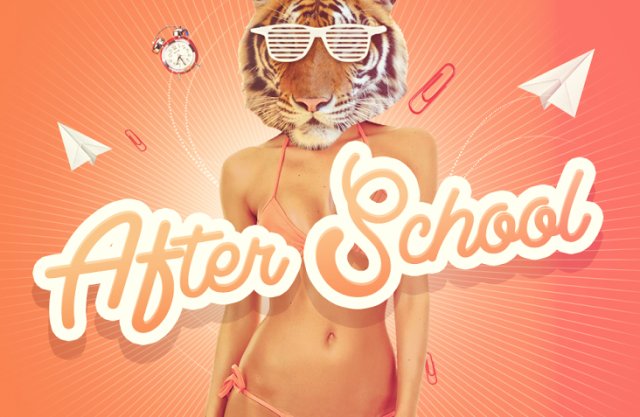 The controversial high school messaging app After School has returned to the iOS App Store after a fourth-month ban, while 1Password for Mac has been updated with a time-based two-step verification system, and Adobe's Reader app for iOS has been rebranded and relaunched under the Acrobat DC flag.
After School returns with new safety measures
Ambient's After School — an anonymous messaging app for high school students — has come back to the iOS App Store following a fourth-month ban, Re/code said on Tuesday. Apple removed the app in December, claiming that it violated rules against "objectionable content" and "personal attacks."
The app is officially meant for sharing gossip, confessions, and complaints, but ran into problems when students began using it to make gun threats or bully other people. Some schools began warning parents about the app or calling for an App Store ban.
In its new form every post is moderated, and can't be seen until it's approved by a third-party screening company. Users can personalize filters themselves to exclude content, and Ambient now says it has a "zero-tolerance" policy against bullying. Also present are better reporting options, and the ability to connect with experts if a user is dealing with personal problems like depression.
After School is a free download and requires an iPhone or iPod touch with at least iOS 6.
1Password for Mac gets time-based two-factor authentication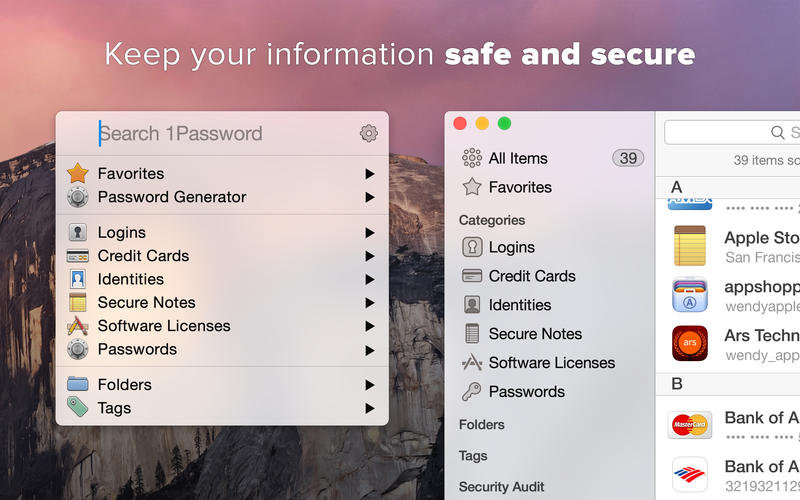 Mirroring recent changes to the iOS and Windows apps, 1Password for Mac now supports one-time passwords to handle two-step account verification for services like Dropbox or Tumblr. People with a Pro account in the iOS app can sync one-time passwords between platforms.
Also new is the ability to send Skype or FaceTime audio calls from within the app by clicking on numbers saved in Identities. Similarly, emails can be sent by clicking on addresses in Software Licenses.
Other improvements include new Custom Field types, including within Secure Notes, and fixes to the way dates are handled. Website autofills should be better and more accurate, particularly when entering credit card or identity data on sites such as Amazon, PayPal, and Hilton.
1Password for Mac 5.3 costs $50 and requires OS X Yosemite.
Adobe Reader for iOS becomes Acrobat DC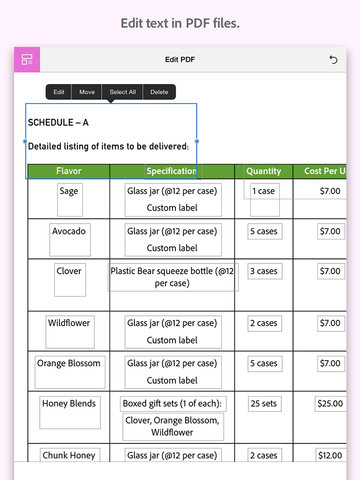 The rebranding follows in the wake of last month's launch of Document Cloud, Adobe's PDF-oriented app and cloud ecosystem. As promised, the new Acrobat iOS app handles not just reading and sharing but a variety of editing functions.
iPad owners can now edit text, with options like sizing, colors, and font matching, or fill and sign forms. Both iPhone and iPad users can reorder, rotate, or delete pages, make comments, or convert a photo into a PDF document. Any changes can be undone or redone.
Files can be synced via Mobile Link and/or loaded from a Creative Cloud account. Enterprise users can sign in with their unique ID.
Acrobat DC is a free download for any device with iOS 8 or later.