Disney reportedly pressuring Apple to accept more channels for rumored Internet TV service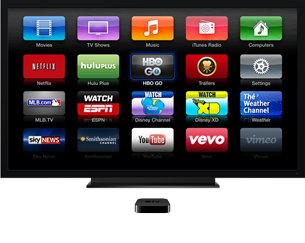 AppleInsider may earn an affiliate commission on purchases made through links on our site.
A report on Wednesday claims negotiations over a rumored Apple-branded over-the-top TV service recently escalated, with Disney now pushing for that a bulk of its channels be offered as part of the deal.
According to sources with knowledge of the ongoing talks, Disney is angling for a larger presence on Apple's upcoming Internet TV service, including spin-offs to ESPN and the Disney Channel, reports The Street.
"Disney has made it clear that it wants to drive the strongest deal it can get," the unnamed source said.
With channels like ABC Family and those tailored to younger viewers who are perhaps most likely to invest in over-the-top services, Disney brings substantial bargaining power to the table. Apple agrees and considers these channels indispensable in wooing cord cutters away from cable and satellite options, one source said.
Another key element, however, is pricing. Apple is reportedly looking to offer subscribers a competitive content package at a reasonable price, but accepting every channel Disney is proposing could result in unnecessary price tag bloat. According to rumors, Apple wants to sell a "skinny" bundle of core channels from providers Disney, CBS, 21st Century Fox and others.
Previous reports said Apple is planning to launch its branded Internet TV offering later this year with subscriptions coming in at between $30 to $40 per month. Rumored to debut alongside the subscription service is a new Apple TV set-top streamer. Not much is known about the hardware, but recent rumors suggest the device will forego 4K video playback.