Apple Watch repair costs, AppleCare+ plans & try-on experiences detailed as preorders mount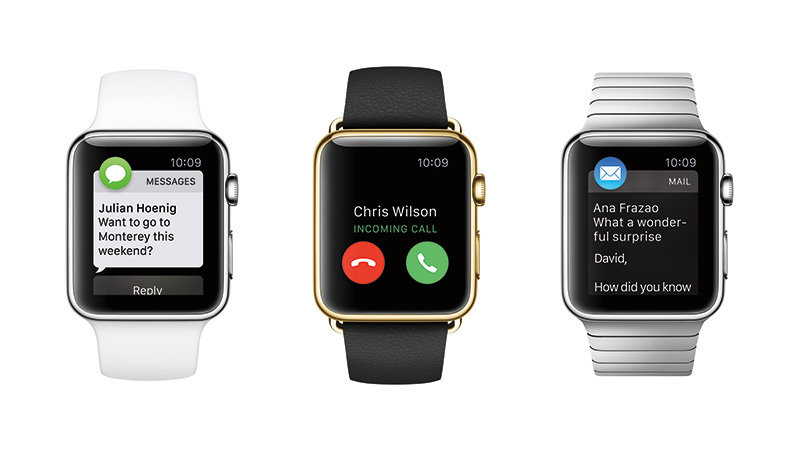 As Apple has opened preorders and try-on appointments for the Apple Watch, more details have become clear about the ordering process, including costs for AppleCare+, and the repair service fees for out-of-warranty Watches, which can rise as high as $2,800 in the US for an Edition model.
Repairs and AppleCare
The service fee for a Sport is $229, while the cost is $329 for a mid-tier stainless steel Watch. Battery service is $79 per incident, plus $7 in shipping fees if necessary. Costs can vary according to country — in Canada, the base service fees are $299, $419, and $3,599, respectively.
US AppleCare+ warranty plans are typically $49 for the Sport, $59 for the mid-tier Watch, and $1,500 for the Edition. Apple is also selling plans that cover both a Watch and an iPhone, which are priced at $149, $169, and $1,600, again depending on the Watch model. The combo plans, notably, can apply to undamaged iPhones up to six months old, whereas a regular AppleCare+ iPhone plan forces buyers to pick up coverage within 60 days.
The Sport and steel Watch AppleCare+ plans extend warranties to two years, while the Edition plan extends coverage to three. These also sharply reduce the cost of accidental damage, lowering service fees to $69, $79, or $1,000, depending on the model. AppleCare+ subscribers can also get Express Replacement at no extra charge — Apple will send a package to return the original Watch, and ship out a replacement unit in two to three business days.
Late fees between $35.50 and $3,600 are applicable if the original device doesn't arrive at Apple within 10 business days. If it won't arrive at all, the company is charging replacement costs between $300 and $10,000.
Order limits and try-ons
Although launch-day supplies are exhausted, Apple is still taking preorders from its online store or the Apple Store iOS app. As was previously announced, the company won't be taking walk-in orders at Apple Stores for the foreseeable future, and orders are limited to two per person.
Fifteen-minute try-on sessions for the Sport and steel Watches can be booked online or in person at an Apple Store, though people arriving at stores now will likely have to wait until later in the day for their appointment. Private, one-hour Edition try-ons appointments are available, but only at one of the 53 outlets carrying the model.
Notably, the Watches used during try-on appointments are locked into a demo loop, and are non-interactive, with interfaces also oriented solely for right-handers. The only interactive units in stores are kiosk display models which can't be worn.