Artist sues Apple over alleged copycat work in 'Start Something New' marketing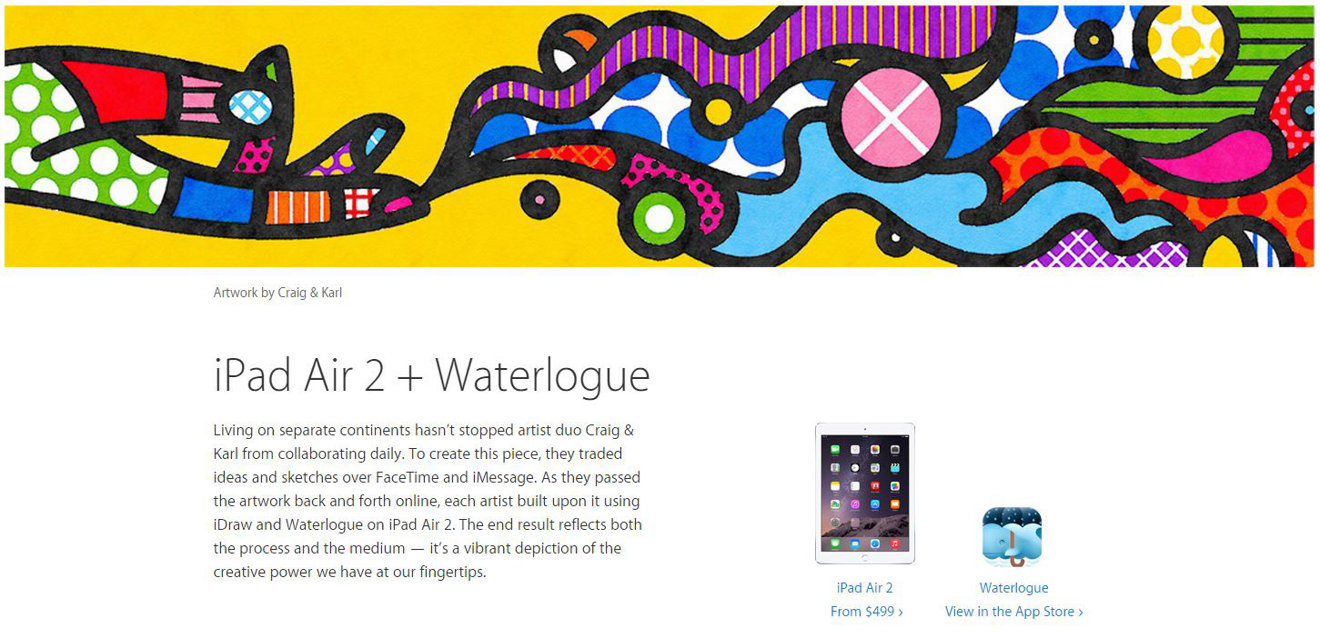 AppleInsider is supported by its audience and may earn commission as an Amazon Associate and affiliate partner on qualifying purchases. These affiliate partnerships do not influence our editorial content.
Artist Romero Britto earlier this month filed a lawsuit against Apple and an artistic duo, Craig & Karl, claiming they violated trade dress through artwork featured in Apple's "Start Something New" marketing campaign.
The Craig & Karl piece is featured in one section of the campaign's official website, which promotes the artistic uses of Apple devices in tandem with various apps. In particular, Craig & Karl are described using painting app Waterlogue on the iPad Air 2. The artwork has also been featured in Apple Stores — in court documents filed with the US District Court for the Southern District of Florida, lawyers for Britto say that people contacted him thinking he had done the work himself.
"These reports ranged from, for example, incorrect congratulations on Mr. Britto's new deal with Apple, to consternation from business partners in potentially collaborative or competing product categories, to inquiries from collectors wanting to know if the image they saw in the Apple store or on the Apple website was by Romero Britto," the documents read.
This, in turn, led to Britto discovering that Craig & Karl had been making similar art for years. The court filing describes Britto's trade dress as involving bright colors, thick black lines, and combinations of different patterns in upbeat themes.
Britto is said to have contacted Apple and asked them to stop using the Craig & Karl art, but has not received a response. The artist's lawyers are seeking damages, legal fees, and an injunction against Apple from using the offending art and Craig & Karl from producing imitation work.