Apple officially appoints Steve Dowling to VP of Communications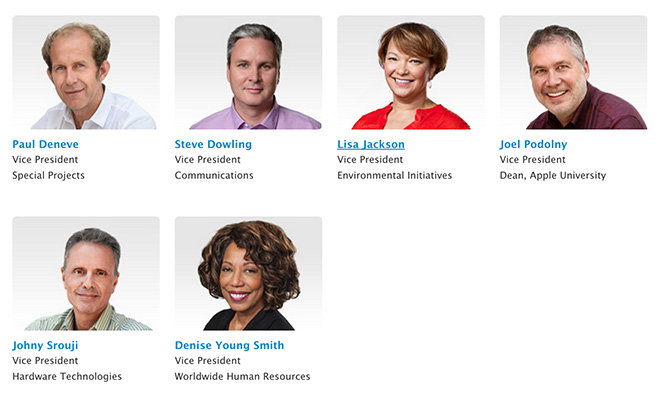 It appears Apple has filled the shoes of former PR chief Katie Cotton, as the company's Leadership webpage now lists former interim communications chief Steve Dowling as VP of Communications.
Dowling's executive profile was officially added to Apple's website on Thursday, saying the new head of communications reports directly to CEO Tim Cook. The announcement come nearly one year after Cotton retired in May of 2014 after 18 years of service, much of that time spent under late Apple cofounder Steve Jobs.
Dowling is responsible for Apple's worldwide media relations and communications strategy, leading the public relations team as well as employee communications and corporate events. He previously led Apple's corporate public relations team for ten years.
Those in the media will be familiar with Dowling, who took up the PR reins as interim communications chief last October. When Cotton announced her retirement, some speculated that Dowling, then a spokesman, was in the running to replace her. Alternate candidates included Natalie Kerris, who also worked at Apple for over ten years.
Cook was reported to have overseen the search for Cotton's replacement, supposedly looking for a leader who would put forward a "friendlier" face to Apple PR. The Cupertino-based company is known for its secrecy and iron-fisted control over what gets out to the press.
Prior to Apple, Dowling was a broadcast journalist at CNBC who established the network's Silicon Valley bureau, his profile says.