Microsoft hopes to court iOS apps to Windows 10 with Objective-C support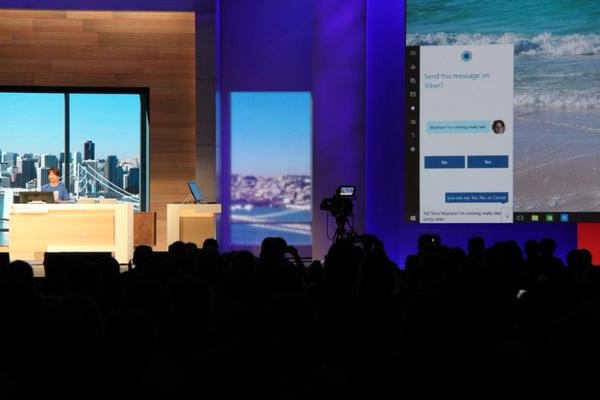 Microsoft on Wednesday announced plans to add Objective-C support to its forthcoming Windows 10 platform, a move that will make it easier than ever for iOS developers to port their applications over to the Windows platform.
Dubbed "Project Islandwood," Microsoft's new tools feature middleware that correlates to equivalent APIs for iOS and Windows 10. The software was demonstrated at Microsoft's Build conference keynote presentation.
Developers who have worked with Project Islandwood say they had to make a few minimal changes to get their applications up and running on Windows. One of the apps demonstrated at Wednesday's event was the popular "Candy Crush Saga" freemium game from developer King.
In addition to Project Islandwood, Microsoft also announced "Project Astoria," which will also allow Android applications to run on Windows devices. Microsoft revealed that the Windows Mobile platform, for screen sizes smaller than 8 inches, will include an Android runtime layer capable of running software for Google's platform in both Java and C++.
Unlike Project Islandwood, which will convert iOS applications for Windows, Project Astoria will allow Android apps to run unmodified on Microsoft's forthcoming operating system.
Also on Wednesday, Microsoft announced Edge, a new browser that will replace the longstanding Internet Explorer branding. Microsoft Edge allows users to write directly on webpages, share markups, read articles without ads, and access materials offline.
The company also announced its first version of Visual Studio compatible with Mac and Linux. Visual Studio Code is now available to download for OS X, allowing code to be written in .NET, JavaScript, and a number of other frameworks and languages.