As Swiss watchmakers dismiss Apple Watch threat, Swiss National Bank increased its Apple holdings by 60%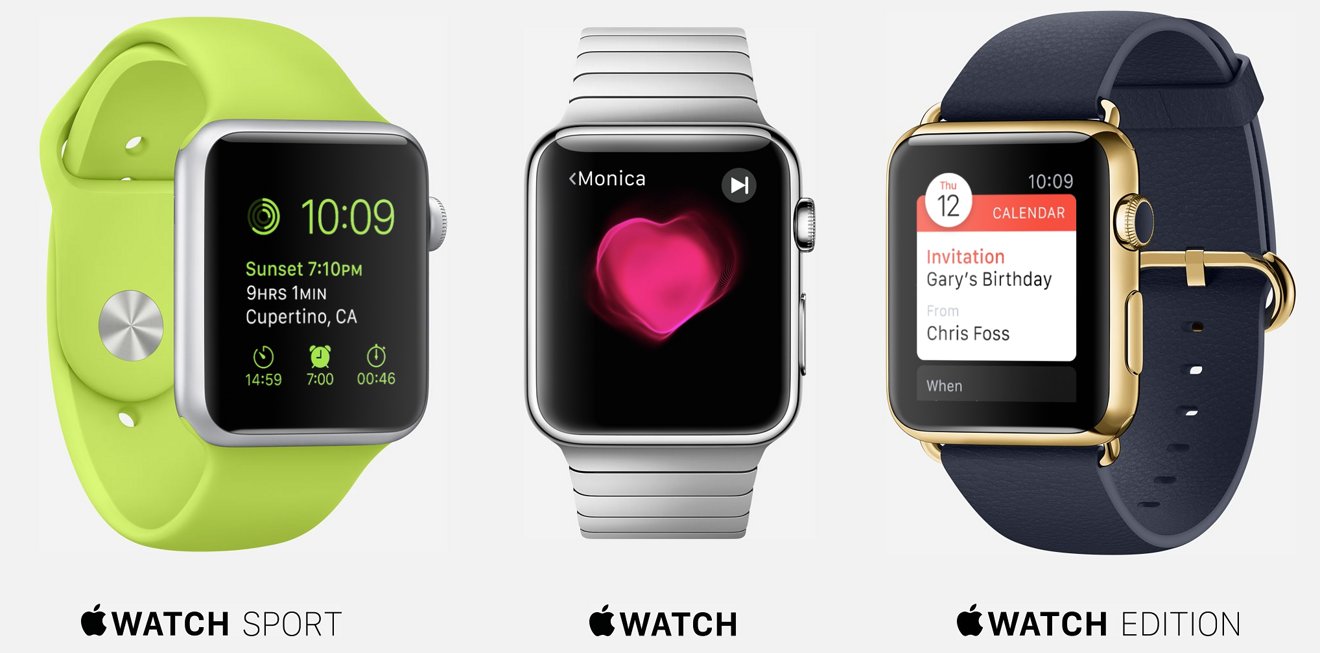 Over the first calendar quarter of 2015, the Swiss National Bank increased its holding of Apple stock by 60 percent to 8.90 million shares, according to a U.S. Securities and Exchange Commission filing.
The bank's Apple shares, currently worth over $1 billion U.S., were the largest accumulation in U.S. securities among its top three American investments, according to a report by Bloomberg.
SNB also increased its holdings of Exxon Mobile (by 48 percent) and Johnson & Johnson (by 44 percent), but no other large American firm attracted its bullish appetite quite like Apple, now the world's largest public company. Apple's flagship iPhone 6 is increasing the company's market share globally, and Apple Watch is currently so constrained that even buyers in the U.S. and other launch countries are cited minimum wait times of two to four weeks for online orders, with some models not being listed as available to ship before July.
The bank offered no comment to reporters on its accumulation of Apple shares, but its annual report notes that "Equities are managed according to a set of rules based on a strategic benchmark comprising a combination of equity indices in various markets and currencies."
The SNB is currently paying negative interest rates, while exchange rates for the Swiss Franc (CHF) have also fallen dramatically compared to the Euro, US Dollar, Yen and British Pound.
Apple's sales in Switzerland have been hurt by the falling value of the CHF, which tends to make the company's products more expensive and less profitable, a problem Apple has also been experiencing across the EU with the Euro and in Japan with the Yen, among other currencies weakening against the U.S. Dollar.
At the same time, extremely low (or even negative) interest rates have enabled Apple to borrow via bond offerings at exceptionally low rates, giving it access to cheap money it can flexibly use to pay dividends or buyback its own shares. The company's vast cash holdings, now at $170 billion globally, guarantee Apple's ability to repay the bonds enabling it to borrow so cheaply.
While the stronger U.S. Dollar should be helping Swiss watch makers to export their products to America at more favorable prices, Swatch co-inventor Elmar Mock predicted last month that Apple Watch would "put a lot of pressure on the traditional watch industry and jobs in Switzerland," noting that "anything in the price range of 500 francs to 1,000 francs ($500-$1,000) is really in danger."
Mock compared the coming impact of Apple Watch to the "quartz crisis" of the 1970s and 1980s. Swiss watchmakers had failed to anticipate the public demand for less-costly quartz watches, ceding large swaths of the watch market to Japanese firms and losing tens of thousands of jobs in the process.
"So far I see watchmakers in this country making the same mistakes as back then," Mock said. "We've seen a lot of arrogance in the Swiss watch industry in the past few years, calling the smartwatch a gadget and not taking it seriously."
Nearly 60,000 people are employed by the Swiss watch industry, and the horological industry is worth over $20 billion annually to the Swiss economy.