Warner Music sees streaming revenue surpass downloads for first time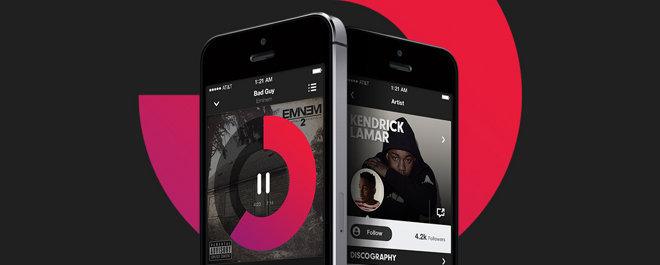 AppleInsider is supported by its audience and may earn commission as an Amazon Associate and affiliate partner on qualifying purchases. These affiliate partnerships do not influence our editorial content.
In what could be a harbinger of shifting music industry trends, Warner Music Group CEO Stephen Cooper said on Monday that revenue from licensing tracks to streaming services like Spotify outpaced income from digital download sales.
Cooper revealed the recent shift in Warner's digital music business during a quarterly earnings conference call, marking the first time a major record label has crossed the tipping point into streaming. Warner saw streaming income jump 33 percent in quarter two, while downloads from services like Apple's iTunes were down over the same period.
"This is an important milestone, and impressive considering the strong double-digit growth is coming on top of an increasingly significant base," Cooper said. "The rate of this growth has made it abundantly clear to us that in years to come, streaming will be the way that most people enjoy music."
Cooper expects streaming services to pave the way back to sustainable long-term growth for music labels, an elusive goal industry executives have been pining for since iTunes and iPod stormed the gates with digital track sales in 2003. At the time, labels were slow to adapt to the digital revolution, believing the halcyon days of lucrative physical media sales would return.
With streaming now a major movement in digital media consumption, industry players are more willing to take chances on new services for fear of being left behind yet again. Cooper said Warner is looking to boost uptake in streaming by experimenting with multiple platforms. The effort has so far been successful, with artists attached to the label like Ed Sheeran and Wiz Khalifa seeing streaming plays skyrocket into the billions.
Today's news comes amid rumors that Apple is working to launch a redesigned and rebranded Beats Music subscription-based streaming service. The company is supposedly in negotiations with record labels for new streaming license terms that could see cheaper monthly fees, exclusive music and extended free tryout periods.
Apple is expected to announce its branded streaming service alongside a reworked iTunes Radio offering at this year's Worldwide Developers Conference in June.