Beats Music rebranding may not be imminent, as Apple still doesn't have necessary licenses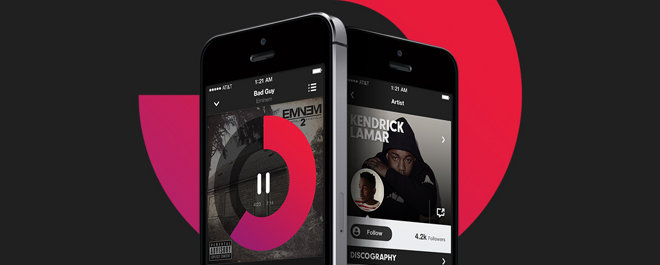 Despite rumors that Apple could rebrand and relaunch Beats Music as soon as next month's Worldwide Developers Conference, a new report suggests that's unlikely, as the company apparently does not have the licensing deals finalized for such a change.
Citing sources within the music industry, Billboard reported on Tuesday that while a June launch remains "attainable," some at record labels believe it simply won't get done in time. Apple's WWDC will kick off with a keynote presentation announcing new products and the next-generation versions of iOS and OS X June 8.
Apple is said to have been able to secure necessary deals at the last minute in the past. But with just over a month to go until WWDC starts, it seems less and less likely to some in the industry that the Beats Music rebranding is imminent.
The comments would seem to suggest that the licenses Apple obtained for Beats Music are not transferrable. It's believed that Apple wants to rebrand the service to bring it under the company's hugely successful iTunes umbrella, which includes the iTunes Store and iTunes Radio.
Apple is widely rumored to be working on a subscription-based streaming music service built on the Beats Music framework. Recent reports put Nine Inch Nails frontman Trent Reznor at the helm of Apple's unannounced project, which could feature artist exclusives and launch with a price tag of at least $9.99 per month.
The current Beats Music service is similar to Spotify, charging users a monthly fee to access unlimited streaming music. Features that differentiate Beats Music include a "humanized" playlist function that allows for sharing and promoting of user-curated content.