Appeals court finds Samsung violated Apple's design patents, but not trade dress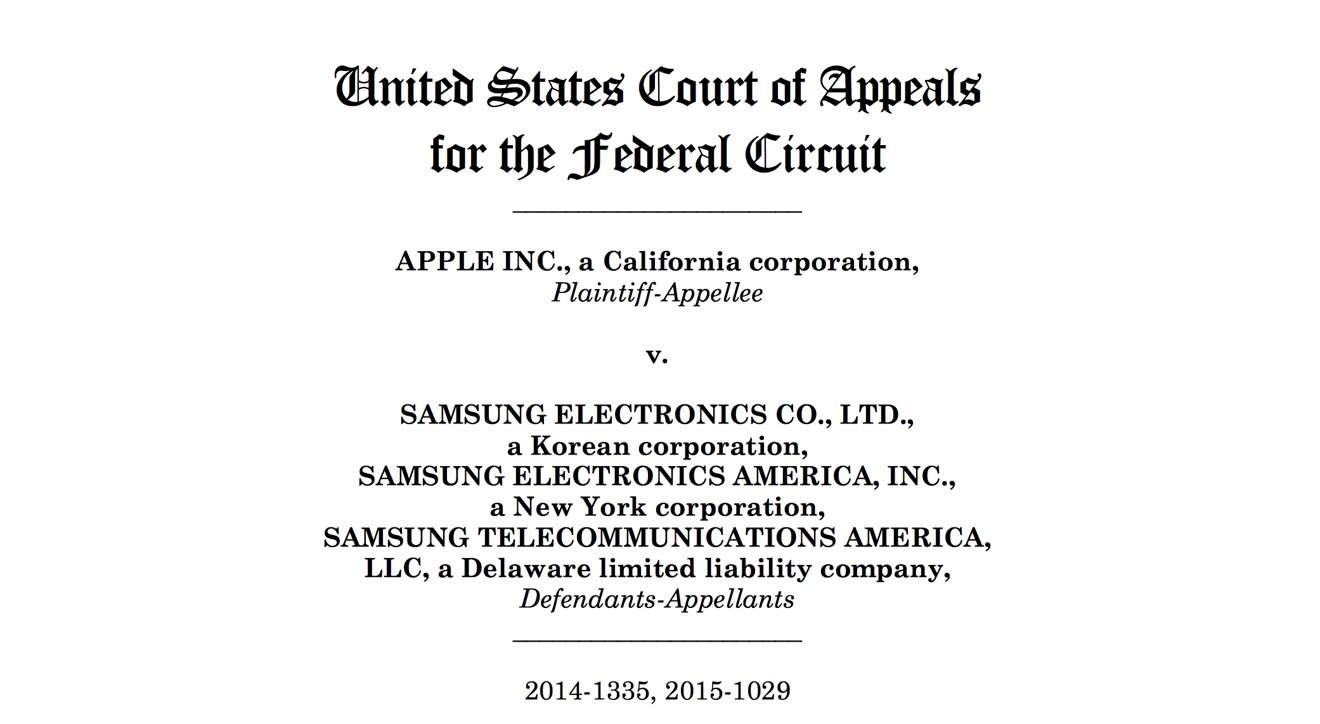 An appeals court ruled on Monday that Samsung's $930 million penalty, stemming from its patent infringement suit with Apple, must be adjusted, in a mixed courtroom outcome for the iPhone maker.
The U.S. Court of Appeals for the Federal Circuit announced that it has affirmed a jury's verdict finding that Samsung violated Apple's design and utility patents. But the appeals court also ruled that Samsung did not infringe on Apple's trade dress intellectual property, and overturned the jury's findings on that issue.
"We therefore vacate the jury's damages awards against the Samsung products that were found liable for trade dress dilution and remand for further proceedings consistent with this opinion," the ruling states.
The appeals court also affirmed the district court's denial of Samsung's motions for a retrial. The decision means that Samsung's $930 million fine will be adjusted, and likely reduced, once the trade dress claims are removed from the judgement.
Design patents can cover specific, nonfunctional design elements. Trade dress patents, meanwhile, are more comprehensive.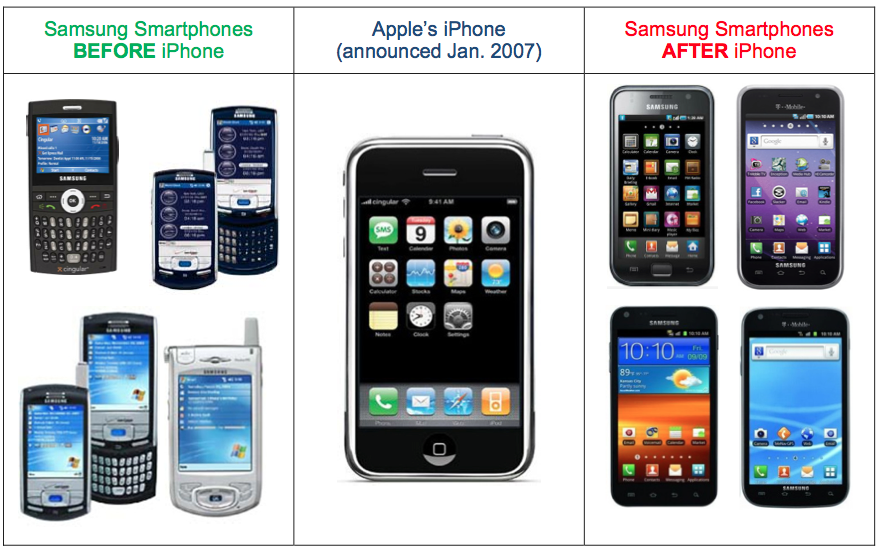 In the initial trial, Apple had asserted a total of four trade tress, or product design, claims against Samsung. Three of them dealt with the iPhone, and one covered the iPad and iPad 2. Apple's trade dress for the iPhone was presented during the trial as:
A rectangular product with four evenly rounded corners
A flat, clear surface covering the front of the product
A display screen under the clear surface
Substantial neutral (black or white) borders above and below the display and narrower neutral borders on either side of the screen
On the display, a matrix of colorful square icons with evenly rounded corners
A dock at the bottom of the display
Samsung was first found guilty of infringement in 2012 and ordered to pay Apple $1.05 billion. Presiding Judge Lucy Koh then struck some $450 million off of that award and set a retrial to reassess the damages.
At the end of that process, Samsung ended up with a $930 million fine for patent infringement, which the South Korean company once again appealed.
The appeals court's full decision handed down Monday is included below: