Rumor: Apple to update 15" MacBook Pro, 27" iMac on Wednesday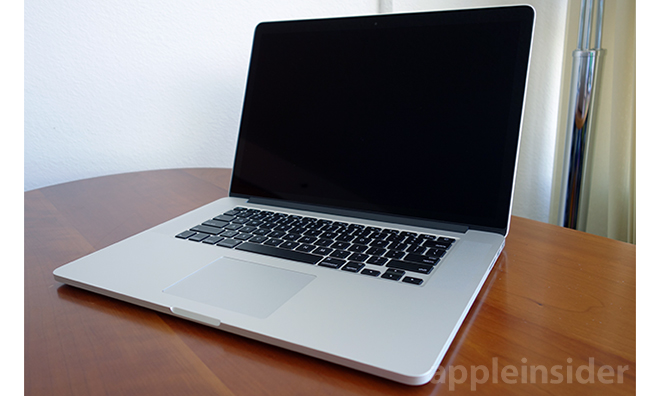 Rather than waiting for WWDC, Apple may update its 15-inch MacBook Pro and 27-inch iMac with Intel's latest Broadwell processors this week on Wednesday, according to a new rumor.
Citing unnamed sources who have provided accurate information in the past, MacGeneration reported on monday that both a new 15-inch MacBook Pro and a new 27-inch iMac will be available on Wednesday. Additional details, including what changes might take place, and whether the refresh will apply to the 5K iMac or just the non-Retina legacy model, were not provided.
Shipping times for the 15-inch MacBook Pro recently began slipping at Apple's online store. In addition, AppleInsider revealed last week that custom built-to-order models of the big-screen MacBook have been discontinued.
In addition to Intel's Broadwell processors, it's expected that the 15-inch MacBook Pro will also gain Apple's new Force Touch trackpad, currently available on the 13-inch MacBook Pro and 12-inch MacBook.
As for the iMac, Apple's 27-inch model with 5K Retina display is still advertised to ship immediately. The entry-level non-Retina model with a 3.2-gigahertz quad-core Intel Core i5 is also in stock.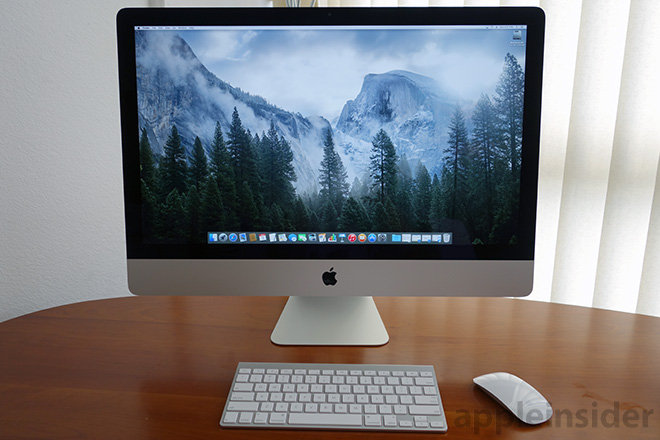 The only sign of constraint is with the high-end non-Retina model with 2 gigabytes of video memory. It is currently advertised as available to ship within one to two weeks.
With supply of some Macs drying up, and Apple's annual Worldwide Developers Conference set to kick off on June 8, many observers assumed that the company would wait until the start of the conference to unveil new hardware. WWDC will kick off with a keynote presentation to unveil new products, but the show is typically software-centric, and this year it is expected to focus on iOS 9, OS X 10.11, and what's next for the Apple Watch.
Still, the WWDC stage has frequently been used to unveil new hardware, such as in 2012 and 2013, when the MacBook Air lineups were given refreshes. Apple also gave a sneak preview at its all-new cylindrical Mac Pro at WWDC 2013.
But last year at WWDC 2014, Apple left out any hardware announcements, choosing only to focus on iOS 8 and OS X 10.10 Yosemite. Monday's rumor suggests the company may take a similar approach this year, getting new hardware out of the way before WWDC begins.