Apple's Jony Ive promoted to Chief Design Officer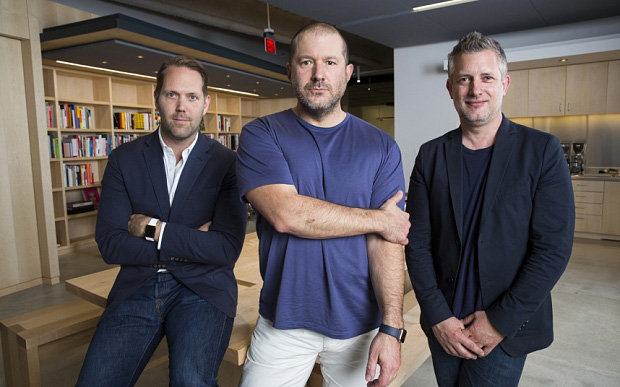 Longtime Apple designer Jony Ive has been promoted from SVP of Design to a new position called Chief Design Officer, which will see the star designer relinquish day-to-day oversight of industrial design and user interface operations to take on a wider array of projects.
Revealed by The Telegraph on Monday, Ive will retain leadership of all hardware and UI design initiatives under his new roll as Chief Design Officer. His exact duties have yet to be detailed, but it appears the new position involves an expanded focus into construction projects, specifically Apple's Campus 2 and upcoming Apple Stores.
Taking over industrial design duties is Richard Howarth, who was instrumental in bringing iPhone to life from the first prototypes to its production debut in 2007. Alan Dye is to be named Apple's head of User Interface Design, an important post ultimately responsible for creating the methods by which owners interact with their Apple devices. Dye was largely responsible for the Apple Watch user interface, the report said.
Ive said he will still be in charge of both design departments, but should be able to concentrate on Apple's broader design language after being freed from banal administrative and management work. In a statement provided to Re/code, Apple said Ive will work on current design products, new ideas and future initiatives.
In 2013, Ive became Apple's SVP of Design, a catch-all title reflecting dual roles as chief hardware and human interface designer, the latter passed down by ousted iOS chief Scott Forstall.