Watch Effect: Apple's iPhone, iPad could learn a new way to wake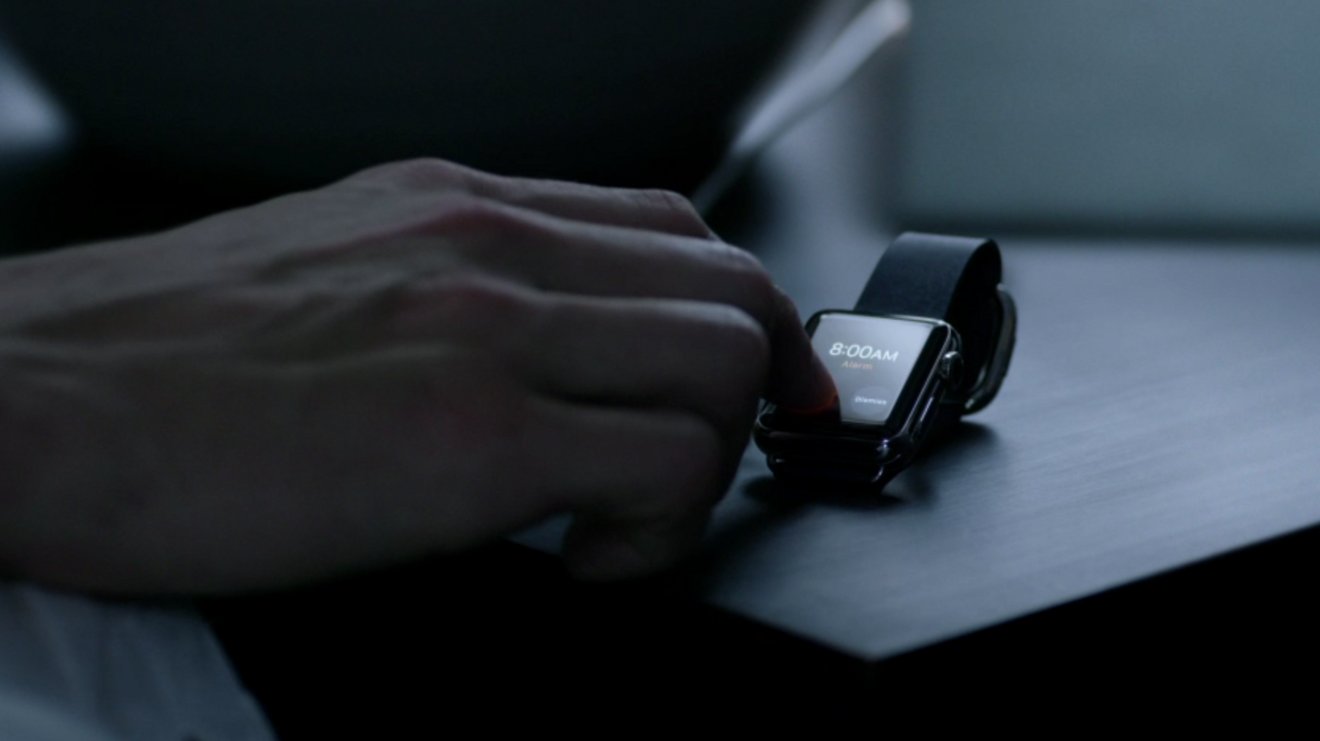 In Apple's post-Watch world, pressing a button to bring your iPhone to life just feels wrong, something akin to plugging a Retina MacBook into an ethernet jack — Â a procedural relic of a time gone by. Tap-to-wake has arrived, and we hope it's here to stay.
Editor's note: Apple frequently introduces new technologies and features in a singular new product, then gradually brings them to other devices in its ecosystem, making for a more coherent user experience. Our Watch Effect series examines how the Apple Watch's own innovations might make their way to the iPhone, iPad, or Mac.
We suspect that Apple didn't really want to ship tap-to-wake in the Apple Watch. Their marketing department — Â which runs the product side of the business — Â clearly prefers "activate on wrist raise," but it's simply too unreliable to send into the world without a backup.
This is obvious in no small part because it's called "activate on wrist raise." Were it a feature Apple wanted to tout, they would've named it "Wrist Peek" or "Flick View" and given it a colorful line art icon.
Tap-to-wake, like mutitouch before it, is an astoundingly natural user interaction paradigm.
Yes, you can also wake the Watch by pressing the side button or the Digital Crown, but try that with your hands full of grocery bags and let us know how it goes. We've found ourselves waking the Watch with our nose more than once since we first strapped it (the Watch, of course) on.
In the process, something odd has happened: we keep trying to tap our phone awake when it's laying on a table, or when we need to check the next step in a recipe while our hands are caked in flour and the display has gone dark because we forgot — Â as usual — Â to disable auto-lock.
After the iPad came out, many otherwise intelligent people admitted that they occasionally tried to touch the screen on their MacBook, having become accustomed to fondling their operating system. In user interface design, this is considered a Good Thing; it means that the interaction paradigm feels so natural that our brain no longer associates it with a particular device.
Apple will probably never make a touchscreen MacBook, but they should port tap-to-wake — Â along with Force Touch — Â to the iPhone and iPad yesterday.
Nokia added double-tap-to-wake, which is exactly what it sounds like, to Symbian in 2008 and brought it along to Windows Phone. The feature has been shipping in some popular Android handsets since at least 2013.
Here's what The Verge had to say about its appearance on the LG G2:
"LG has cribbed the double-tap to wake feature pioneered by Nokia, making it much easier to turn on the screen. Two taps on the display and the G2 springs to life, two more and it goes right back to sleep. It's such an intuitive and smart feature, I really wish every smartphone maker would adopt it."
We agree. There's no way to know for sure why tap-to-wake hasn't appeared in an Apple device yet; the company actually has a patent on a similar system for laptops.
It could be that leaving the iPhone's digitizer on adversely affects battery life. They might not have been able to make it work reliably enough. Maybe Jony Ive just doesn't like it.
In any case, the genie is out of the bottle, and it's time to bring tap-to-wake to the rest of Apple's mobile device ecosystem. Jailbreakers have already done it, and Apple has never been shy about adding popular jailbreak features to iOS.
Tap-to-wake simply makes too much sense for Apple to leave themselves out of the party.