Google reveals Google Photos with free, unlimited photo and video storage [u]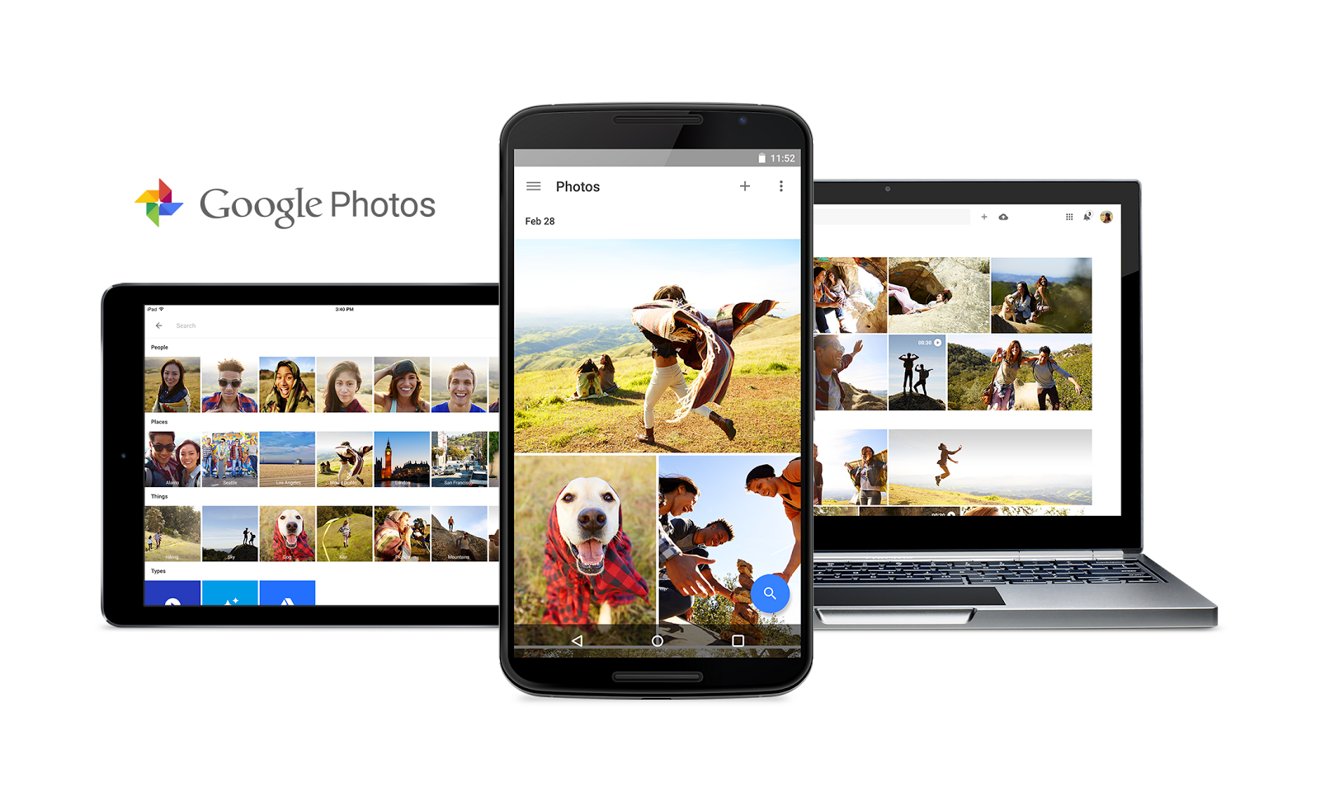 During the keynote presentation at its annual developers conference on Thursday, Google officially announced Google Photos, a new photo storage and backup service that offers unlimited storage for photos and videos.
In the free tier, Google Photos will allow images up to 16 megapixels to be stored at full resolution. Photos taken in higher resolutions will be compressed, but Google says the image quality will not be affected.
Videos, meanwhile, can be stored for free up to 1080p, while higher-resolution clips will be downsampled. In both cases, users with paid Google Drive accounts can choose to store their photos and videos in full, original resolution.
New search features will automatically analyze and tag uploaded photos or videos, and the same editing tools available with Google+ will be available for Google Photos users.
At press time, the Google Photos app had not yet appeared on the App Store, but it is slated to debut today. A Mac desktop client is planned for the future.
Update: Google Photos is now available to download from the iOS App Store.