Apple CEO Tim Cook donates $6.56M to charity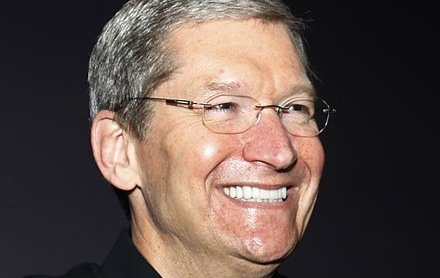 An SEC filing posted Friday reveals Apple CEO Tim Cook donated 50,000 shares of Apple stock worth more than $6.56 million to an unspecified charity, the latest gift in a flurry of philanthropic activity rarely seen with company executives.
According to the Form 4 filing, Cook's gift was executed on Thursday with 50,000 shares of directly owned stock transferred to an unspecified organization. The Apple chief is obliged to disclose movement of owned shares, but is not required to publicly report the transaction's recipient.
Apple did not immediately respond to AppleInsider's request for comment.
Since taking the reins at Apple, Cook has been an active proponent of giving, most recently auctioning off a one-on-one lunch and tickets to an Apple keynote event through online auction service CharityBuzz. Proceeds of that sale went to the Robert F. Kennedy Center for Justice & Human Rights. A similar charity auction went for $330,000 last year.
This week's contribution follows a December donation to the Human Rights Campaign's Project One America, which focuses on promoting LGBT rights in the U.S. South.
In March, Cook said he plans to give a bulk of his fortune — currently floating at around $1 billion — away to charity in what he called a "systematic approach" to philanthropy.