Apple prohibits AltConf from streaming WWDC content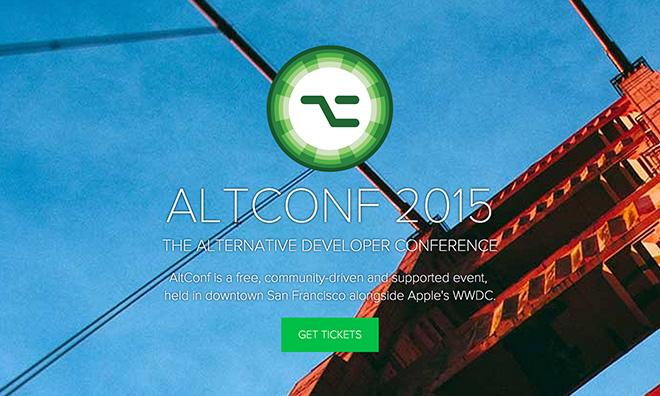 AppleInsider is supported by its audience and may earn commission as an Amazon Associate and affiliate partner on qualifying purchases. These affiliate partnerships do not influence our editorial content.
It appears Apple is instituting tight control over WWDC content for 2015, as the company on Thursday threatened legal action against AltConf if it moved forward with plans to stream the yearly keynote and subsequent sessions to attendees at an offsite location.
AltConf, a developers conference traditionally held in San Francisco during the same week as WWDC, usually streams Apple's keynote presentation and other content to attendees, but this year Apple is taking a hardline stance against such activity.
The cancellation was announced through the AltConf website on Thursday, just minutes after Release Notes tweeted out an ad for the free event at hotel Parc 55. Event organizers this year introduced a $300 ticket option, though access to the WWDC viewing room was supposedly free to all.
Due to a letter from Apple's legal representatives, AltConf will not be able to show any content from WWDC in the Viewing Room. In its place, sessions will be shown from Google I/O, Microsoft's Build, NSConference, 360|iDev, and UIKonf. All AltConf speaking sessions have remained untouched and will proceed as scheduled.
Apple is offering its own keynote stream to Apple TV owners, iOS device users and through the Web, while developers can access live lab sessions by visiting Apple's Developer website.