Apple to name streaming music service 'Apple Music,' ask users to pick favorite genres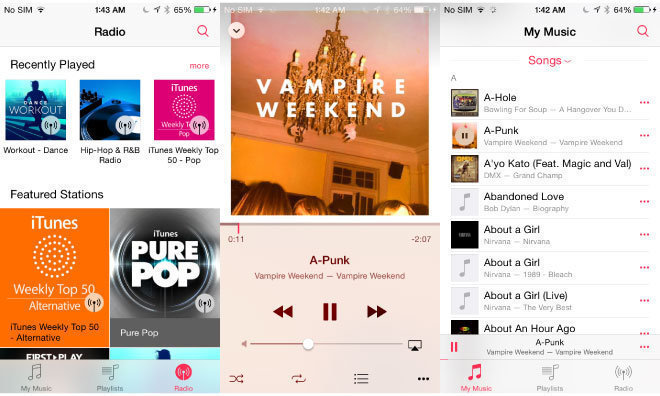 Apple's new streaming music service — likely to be announced at a Worldwide Developers Conference keynote on Monday — will be called "Apple Music," and will use personalization to help set itself apart, a report said on Friday.
The company is indeed basing the service on Beats Music, and plans to retain the idea of asking people for their favorite genres when signing up, sources told the Financial Times. This would address a problem sometimes encountered on platforms lke Spotify, where listeners have access to a huge library but only playlists and artist recommendations for finding new music. Apple Music should have artist recommendations as well.
Sources also backed previous reports that other draws will include exclusives and a revamped radio experience, with stations curated and hosted by celebrities such as Drake. The publication's sources added that Apple plans to put more emphasis on radio in Europe, where on-demand services like Deezer and Spotify are popular but Pandora Radio has no footprint, owing to music license restrictions.
In the U.S., Apple's current radio option — iTunes Radio — has failed to make a significant dent in the streaming market. Spotify and Pandora control overwhelming shares.
The Times supported claims that Apple Music will cost $10 per month, offering no free ad-based subscriptions a la Spotify or Pandora. People will, however, allegedly get a three-month free trial.
On Thursday, a report indicated that Apple is still negotiating with record labels, even with an announcement looming on Monday. The labels are said to be asking for a 60 percent cut of subscription fees, versus the 55 percent they earn from Spotify.