Apple, record labels negotiating last-minute streaming service terms days before expected WWDC launch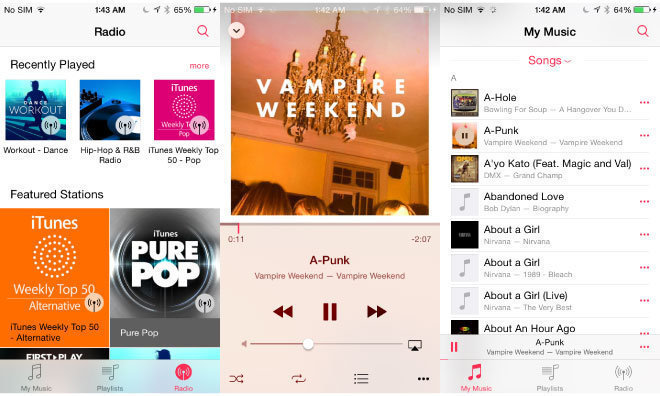 With Apple widely expected to announce a new subscription-based music streaming service at its Worldwide Developers Conference next week, a report on Thursday suggests the company is cutting it close and holding last-minute negotiations with record labels.
According to sources, labels are fighting for a bigger slice of revenues from Apple's forthcoming music product than they currently net from rival services like Spotify, reports Bloomberg.
Talks are ongoing, but the report claims labels want an approximately 60-percent cut of subscription revenue from Apple, substantially more than an estimated going rate of 55 percent for Spotify. Usually, another 15 percent chunk of monthly fees are earmarked for publishers.
Apple is expected to price its streaming product at $10 per month, a price consistent with those charged by well-established competitors. It was previously reported that Apple was driving hard bargains with record labels and content owners in hopes of offering consumers a cheaper alternative, but today's report suggests those talks were fruitless.
As for implementation, sources said the subscription service is to be bundled with a new Music app that also includes music downloads and a revamped iTunes Radio. Elaborating on rumors of exclusive content offerings, the report claims Apple hired professionals to produce behind-the-scenes videos for high-profile musicians. Artists can share these videos, as well as other media, through a built-in social networking feature called Apple Connect.
Recent reports claim Apple's subscription service will coexist with Beats Music, which Apple assimilated as part of a larger $3 billion acquisition of Beats. Once "the kinks" are worked out, Apple will wind down Beats Music and transfer customers over to the new product.
Apple is expected to debut its music service at WWDC next week and AppleInsider will be on the scene with live coverage of the event.