Apple's rumored streaming music service to tout social network for artists, report says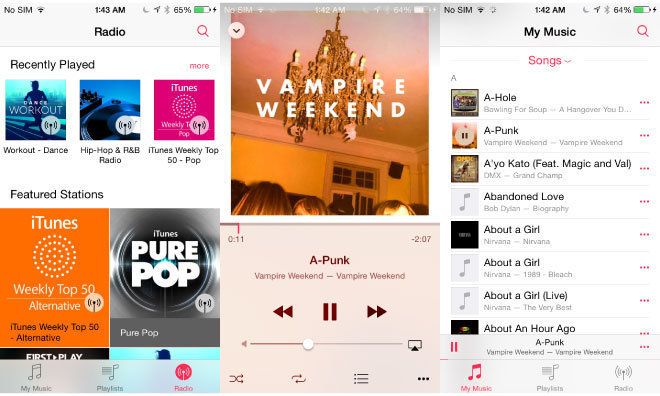 If and when Apple launches its streaming music service later this year, the company will roll in a social networking platform from which artists can share media, post updates and connect with fans, a report said Wednesday.
According to sources familiar with the matter, 9to5Mac reports the social media aspect of Apple's streaming music service is akin to Ping, the defunct iTunes feature that let artists maintain public pages for sharing music, concert dates, photos and more.
Apple's social networking solution is rumored to be intertwined with a brand new streaming music service, meaning iTunes account holders on all platforms can comment on and "like" artist posts and pages. Unlike Ping, users will not have the ability to create their own profiles, making the network only minimally interactive.
Spotify offers a watered down version of the upcoming social media experiment, allowing subscribers to follow generated artist pages that automatically aggregate similar band-related information. Apple, however, is reportedly looking to strike exclusive deals and partnerships with top music acts for its streaming music offering, which could lead to a more personal platform.
Today's report lines up with evidence discovered in Apple's most recent iOS 8.4 beta build, which contains a Restrictions toggle setting for displaying "Artist Activity" in the Music app.
While Apple has yet to make an official statement regarding its streaming music ambitions, industry sources and internal leaks point to a potential rebranding of Beats Music that could launch in the near future. Reports also claim Apple is negotiating with record labels for more attractive licensing deals, though talks have not been fruitful.