Apple unveils iOS 9 with smarter Siri, public transit in Maps, iPad split-screen multitasking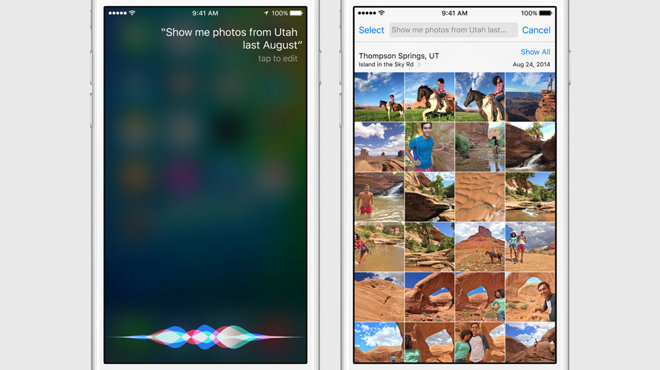 AppleInsider may earn an affiliate commission on purchases made through links on our site.
Apple's next-generation mobile operating system, iOS 9, will focus on enhanced system intelligence, numerous improvements to built-in apps, new iPad-specific capabilities, and much more, it was announced at WWDC on Monday.
Smarter Siri and search
A key feature in the new Siri is enhanced intelligence: The personal assistant can now access photos, know when you get into your car, or connect Safari links to reminders.
"Siri Suggestions" also offer apps and contacts based on contextual information, such as recently downloaded software, or apps usually used around that time of day.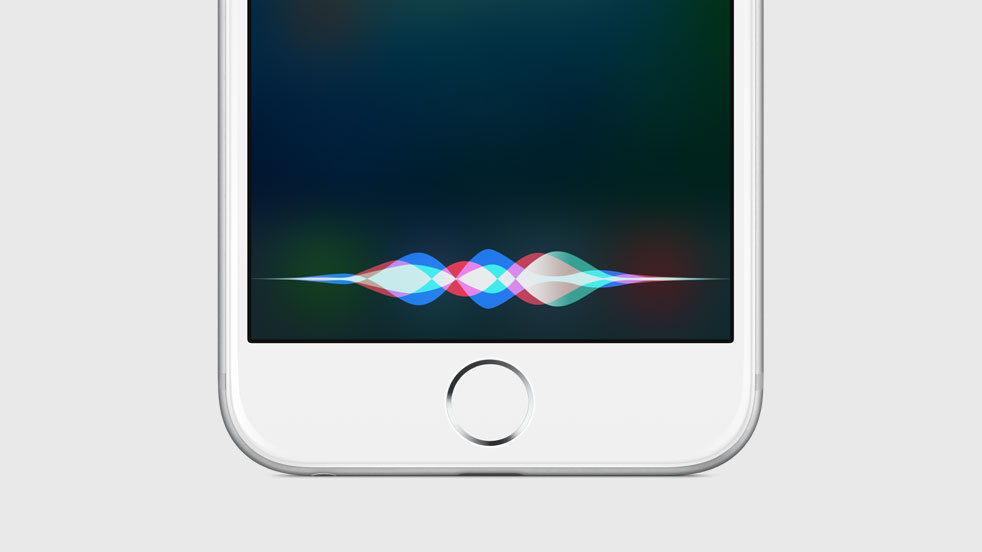 Search is also improved, with live sports scores, video search of popular video sites, and a dedicated API for search, allowing users to find content from apps installed on their device. Search results are also deep-linked into an application to provide quick access to information within apps.
Another feature of iOS 9 is to show "Now Playing" as soon as headphones are plugged in. This is contextually aware, so when plugging into a car, the iPhone might instead offer up an audiobook the user has been listen to.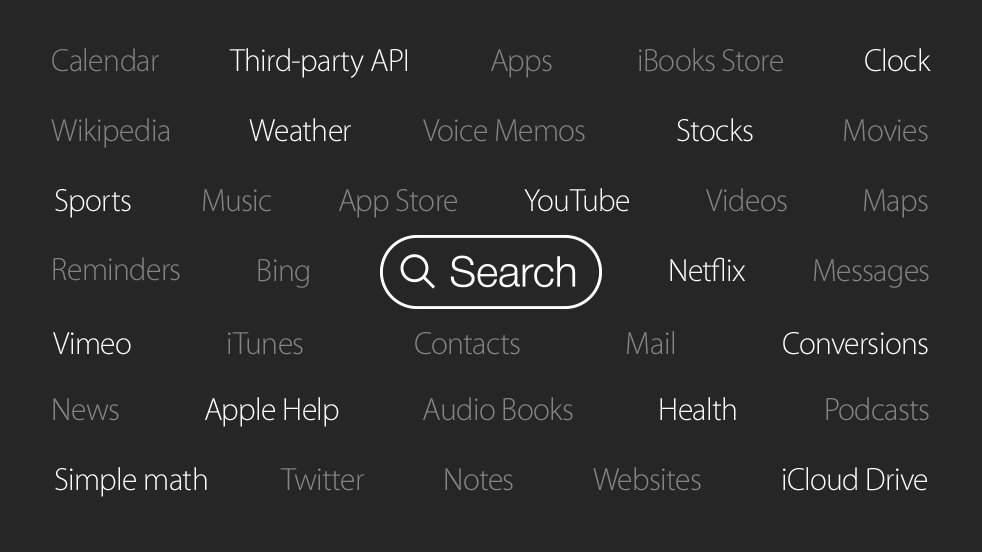 In iOS 9, incoming calls can also help to identify unknown contacts. The new capabilities were showcased at WWDC on Monday by Apple software chief Craig Federighi.
In a demonstration, Federighi showed how he could read a text message, then tell Siri to "remind me about this later," and the system would automatically connect the two.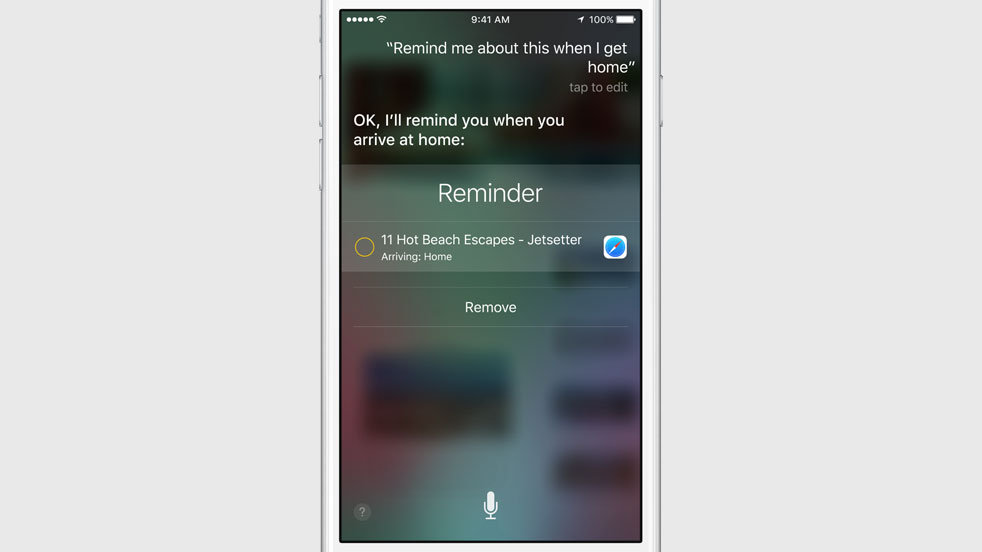 Spotlight Search in iOS 9 is once again located with a swipe to the left of the main home screen. There users can search, see Siri Suggestions, find recommended nearby information, and more.
Privacy is a key feature of the revamped Siri, with Apple noting that the data is anonymous, and is not associated with an Apple ID. Data is sent with a randomized identifier, and it's not linked to other Apple services or shared with third parties.
App changes and improvements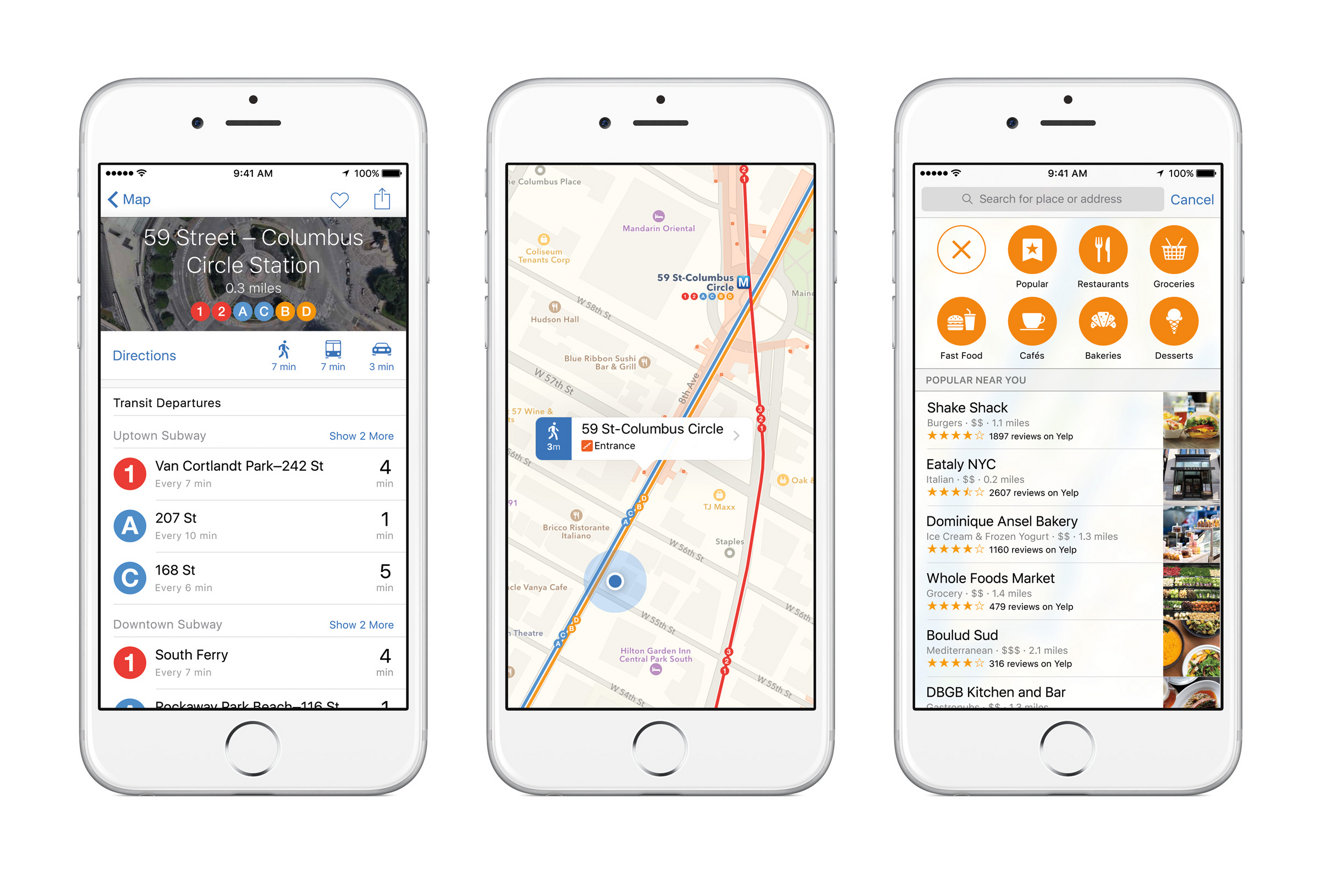 Native apps in iOS 9 will be tweaked and improved, including two major changes to Passbook and Newsstand. Specifically, both will be renamed, to Wallet and News, representing broader capabilities for each.
The new iOS 9 Wallet will include credit cards, tickets and passes, but will also add support for store-specific cards. Apple also announced that transit in the U.K. will have compatibility with Apple Pay.
News, meanwhile, is a personalized way to access information, including interactive and personally curated content, much like Flipboard. Using a proprietary intelligent system, News learns what content you like and delivers it.
Beyond print and traditional news outlets, News will also support local newspapers, blogs, specialty publications, and more.
Notes has also been improved with the ability to sketch and include images within the app. Share Sheet support allows users to quickly add a link back into their notes. And a new attachments view shows everything included in a note.
Apple's Maps will also include built-in transit information, including buses, trains, subways and more. It also features multi-modal routing, allowing users to combine forms of transportation.
Apple Maps will also include step-by-step directions with estimated walking times. These include underground maps for subway stations and more, allowing users to more easily find where they are going.
Siri is also compatible with transit in Maps, but transit support will be limited at first to a handful of cities across the world.
Maps in iOS 9 also include easy search for nearby merchants, and even show if those businesses accept Apple Pay.
iPad-specific improvements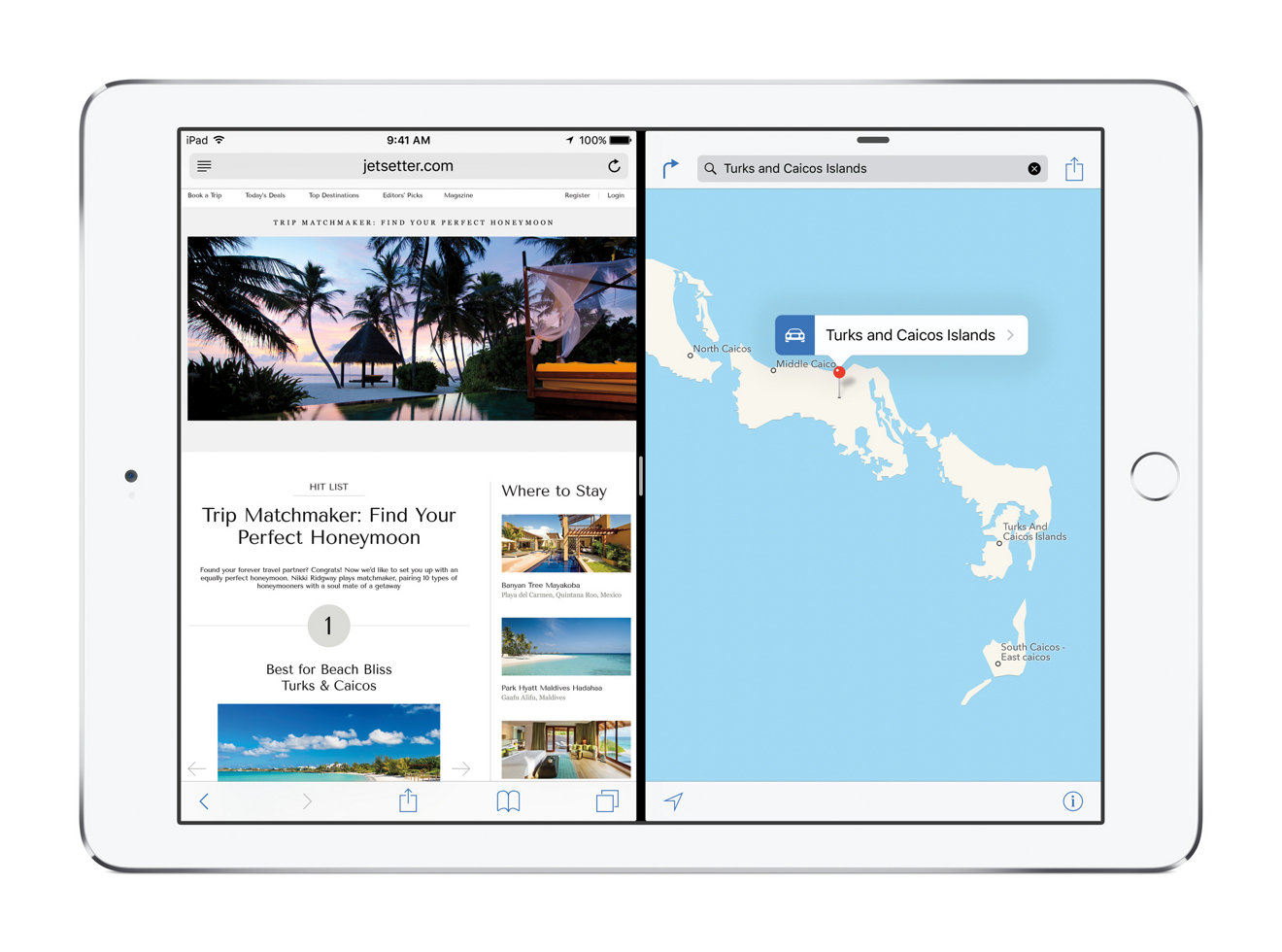 iOS 9 will have a number of features specific to Apple's iPad lineup. These include special shortcut buttons for cut, copy, paste and more in the QuickType menu bar.
Users can also use two-fingers to drag a cursor around conveniently. There are also new enhancements for hardware keyboards, like quick app switching and more.
Apple is also introducing split-screen multitasking for the iPad, including a feature dubbed "slide over" that allows quick access to built-in apps like Messages, Notes, Calendar, Photos, and more.
In addition to an overlay mode, users can also display two apps at once on the screen, pinning one app to the side. Both apps can then be interacted with at the same time, offering multi-app multi-touch.
In an onstage demo, Federighi showed how iPad app multitasking allows for two apps to be displayed in a variety of ways, whether each takes up 50 percent of the screen, or in a 75-25 split.
iOS 9 also includes a picture-in-picture mode that allows users to watch a video, listen, and even resize it while accomplishing another task. Videos can even be pushed off the screen to prevent obstructing content, and the video can be removed with a quick tap.
Developers who have adopted auto layout and slide classes in their iPhone app will be able to easily support slide over. Slide over will be available on the iPad Air and newer, as well as all iPad mini models, while split-screen simultaneous apps are limited to the iPad Air 2.
Performance improvements
iOS 9 will offer on average an extra hour of uptime on the iPhone, thanks to improvements. Apple is also introducing a new low-power mode that can extend battery life for an additional three hours.
The amount of free space required to upgrade to iOS 9 has also been improved, drastically reducing from over 4 gigabytes for iOS 8 to 1.3 gigabytes for iOS 9.
Availability
iOS 9 will be supported by all devices that can run iOS 8. Developers have access to the first beta starting today, the public beta will start in July, and the official launch of iOS 9 will be this fall.