Apple unveils transit data for Maps in iOS 9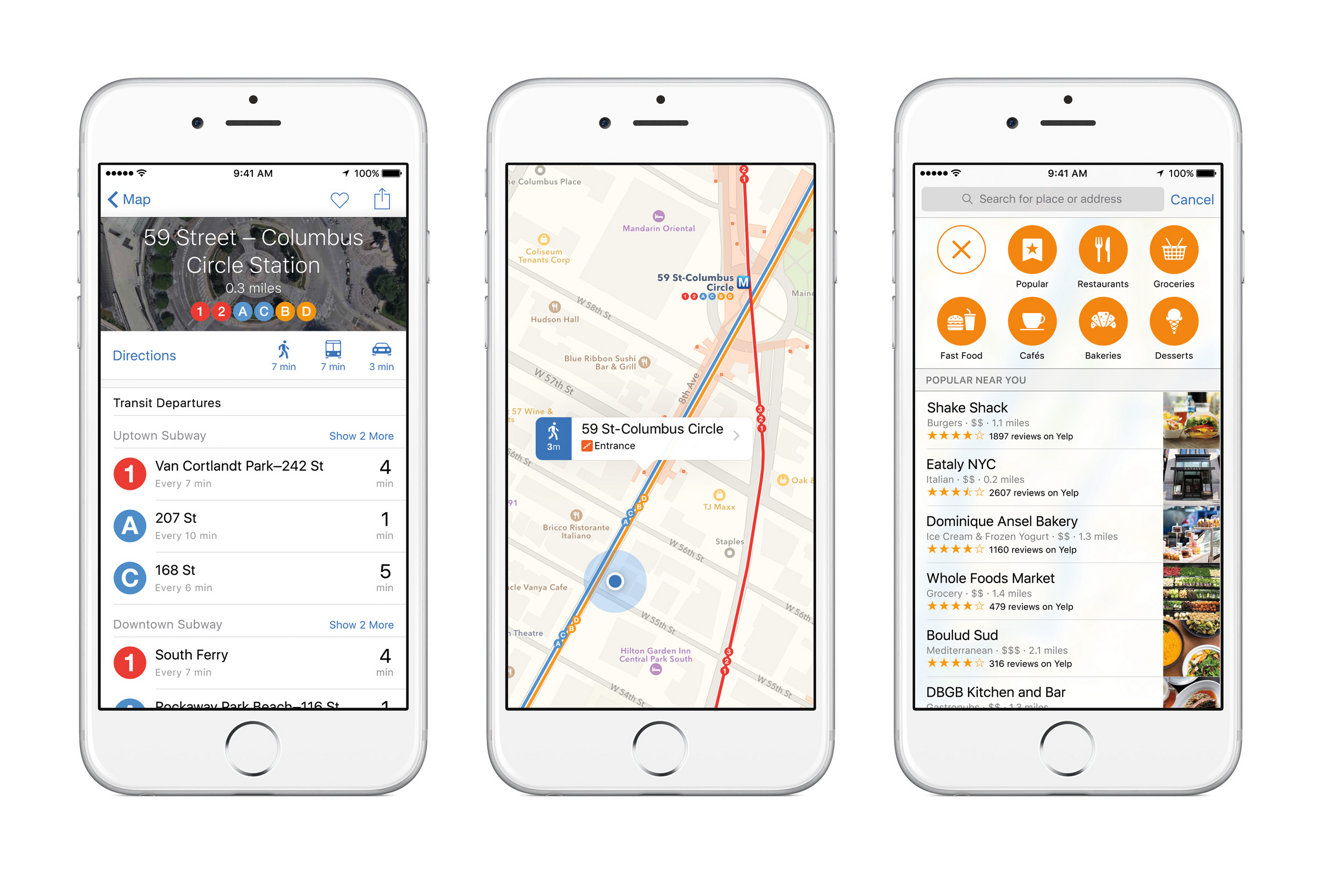 As expected, Apple announced transit directions integration are coming to the Maps app in iOS 9, featuring multi-modal routing, rail line information and Siri integration, among other functions.
Fittingly dubbed Transit, Apple's transit solution brings public transportation options into Maps, including data for buses, subways and ferries.
Unique to Transit is deep train station mapping that depicts underground structures in their entirety instead of as a dot. Also supported are walking times from one end of a subway station to another, providing more accurate estimates to help commuters catch their train.
Transit also features support for Siri, meaning Apple's virtual assistant will be able to incorporate transit options alongside vehicle and walking directions.
At launch, Transit data will be available in Baltimore, Berlin, Chicago, London, Mexico City, New York City, Philadelphia, San Francisco, Toronto, and Washington, D.C. Apple highlighted Chinese availability with initial support in Beijing, Chengdu, Guangzhou, Hangzhou, Shanghai, Shenzhen, Wuhan, Xi'an and Zhenghou, with more to come.