Apple's 'Move to iOS' app transports user data from Android to iPhone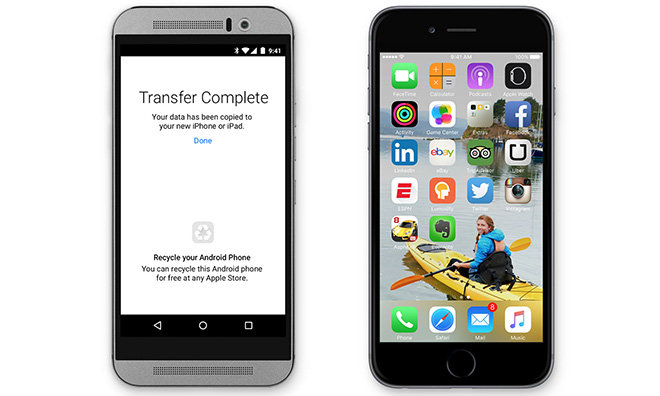 With an eye on easing the transition from Android to the iOS ecosystem, Apple plans to offer switchers a special Android app that wirelessly transfers personal data, downloaded apps and other information over to a new iPhone.
While not mentioned at WWDC on Monday, the new app is a bold move in Apple's long-standing war against Google's rival operating system, one that is necessary to better compete as smartphone saturation reaches all-time highs in developed markets.
According to Apple's iOS 9 preview webpage, Android users can rely on the Move to iOS app to transfer contacts, message history, photos and video, Web bookmarks, mail accounts, calendars and even wallpapers. Certain content, like DRM-protected songs and e-books, are not eligible for transfer, though DRM-free media will be moved over automatically.
Not simply a bulk data mover, Move to iOS analyzes a user's free Android apps and makes suggestions to rebuild their catalog with iOS versions. Titles determined to be paid apps are added to their iTunes Wish List for later purchase.
It is not yet clear when the app will be available, but the wireless transfer process appears to rely on iOS 9 assets.