Continuity over cellular will allow remote answering of phone calls, texts in iOS 9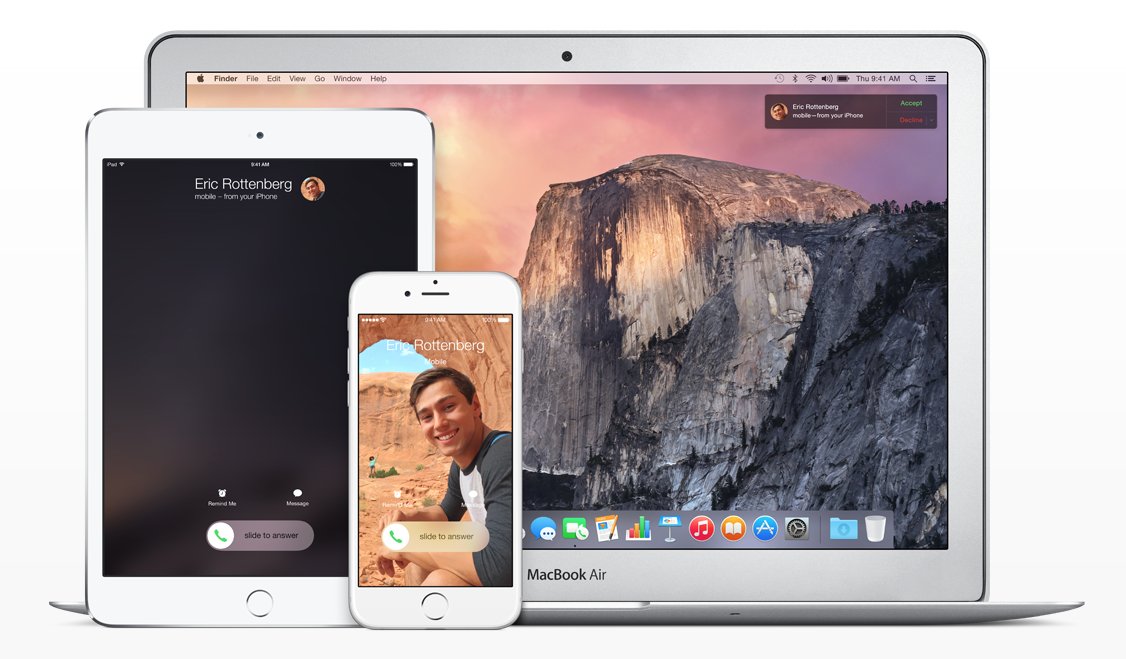 AppleInsider is supported by its audience and may earn commission as an Amazon Associate and affiliate partner on qualifying purchases. These affiliate partnerships do not influence our editorial content.
Apple is reportedly plannning to untether some of its Continuity features in iOS 9, working with mobile network operators to forward calls and text messages from your iPhone to your Mac or iPad over the cell network.
This feature is already available to T-Mobile subscribers running the iOS 9 beta, according to The Verge. Removing Wi-Fi from the equation would allow users to take calls and send or receive SMS messages on their iPad, for instance, if they forgot their iPhone at home.
There is no word on what, exactly, carriers need to do to enable Continuity to run over their networks. It's also unclear whether carriers will charge extra for this functionality, as some do for Visual Voicemail or tethering.
Continuity, a suite of features designed to make for a smoother experience when using multiple Apple devices, was introduced in iOS 8. In addition to phone call and SMS capabilities, Continuity also encompasses Handoff — Â which allows users to start a task on one device and continue it on another — Â as well as smaller features, like the ability to automatically connect to an iPhone or iPad's personal hotspot.
Continuity has been widely praised since its release, and competitors have begun to follow Apple's lead. Samsung introduced its Flow competitor last November, while Microsoft will add similar features to Windows 10.