iOS 9 can automatically delete, reinstall apps to make room for OS updates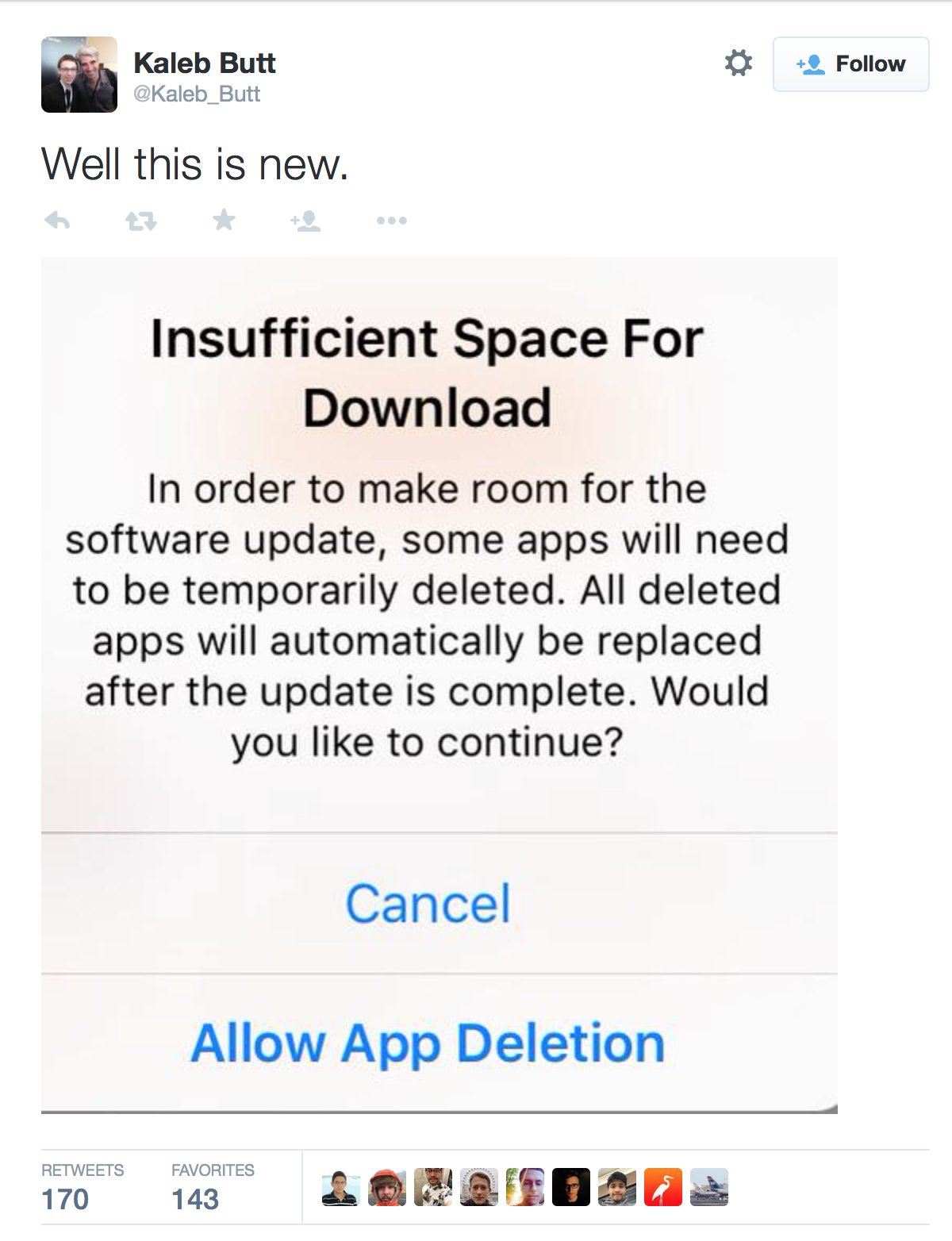 The second beta of Apple's next-generation mobile operating system revealed a new feature that went undiscovered until now — the ability to automatically delete apps to clear space for the update, then reinstall them once the upgrade is complete.
Developers running the first beta of iOS 9 on devices with limited free space were greeted with a new dialog informing them that their device has insufficient space to download the update, while offering the option to "Allow App Deletion." The dialog says that any apps deleted will automatically be replaced once the update is complete.
Users can choose to let iOS decide which apps to delete, or cancel the download and manage the space on their device manually.
Apple has taken a number of steps to make upgrading easier for users in iOS 9. In addition to automatic app deletion, the company will allow overnight updates that will be carried out while users don't need their device.
Apple has also reduced the amount of free space required to install updates on the device, from 4.6 gigabytes for iOS 8 to 1.3 gigabytes for iOS 9.
First announced during Apple's Worldwide Developers Conference earlier this month, iOS 9 brings long-awaited updates for Siri, iPad multitasking, and a host of other updates and changes. It's currently available to developers in beta form, and will likely ship alongside the next-generation iPhone later this fall.