First look: Lutron's HomeKit-compatible Caseta Wireless smart lighting dimmer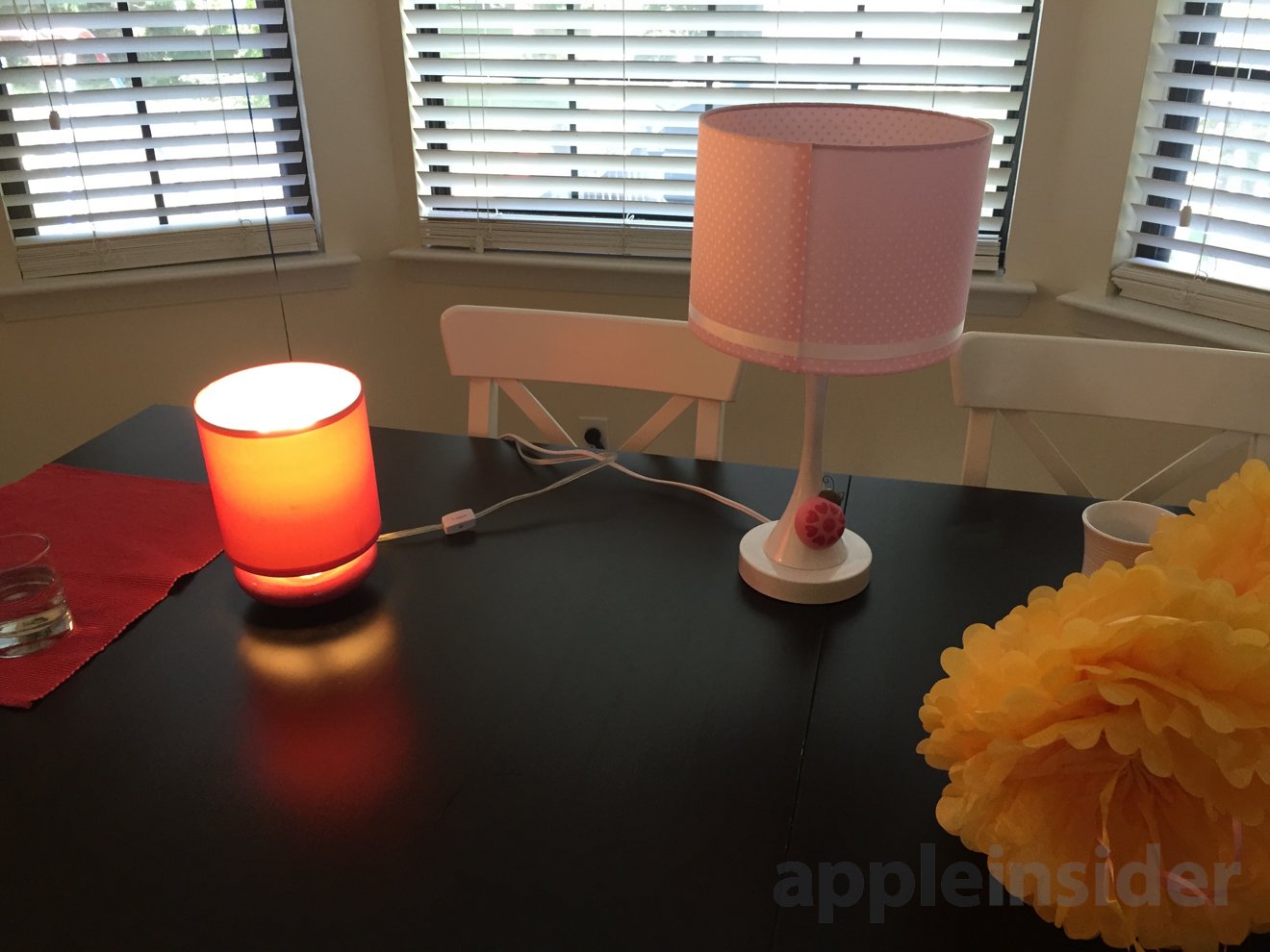 One of the first Apple HomeKit-compatible products on the market is the Lutron Wireless lineup. AppleInsider was given the opportunity to test out its new smart lighting dimmer, and we found that while HomeKit shows plenty of promise, our initial experiences show there's still a lot of work to be done.
Home automation has always been hard. Even if all the devices worked properly from the bridge communicating to the lights and other accessories, getting everything configured and set up in rooms and zones has been the domain of home automation installers, people who drive vans and come strictly to sort out this and audio/video woes.
With the advent of the Internet of Things and programs like Works with Apple HomeKit, Works with Nest, and Google's Brillo and Weave technology, this isn't going to be the case for much longer. Eventually, configuring these products is going to be as easy as anything else we do with our phones.
But that day isn't quite here yet.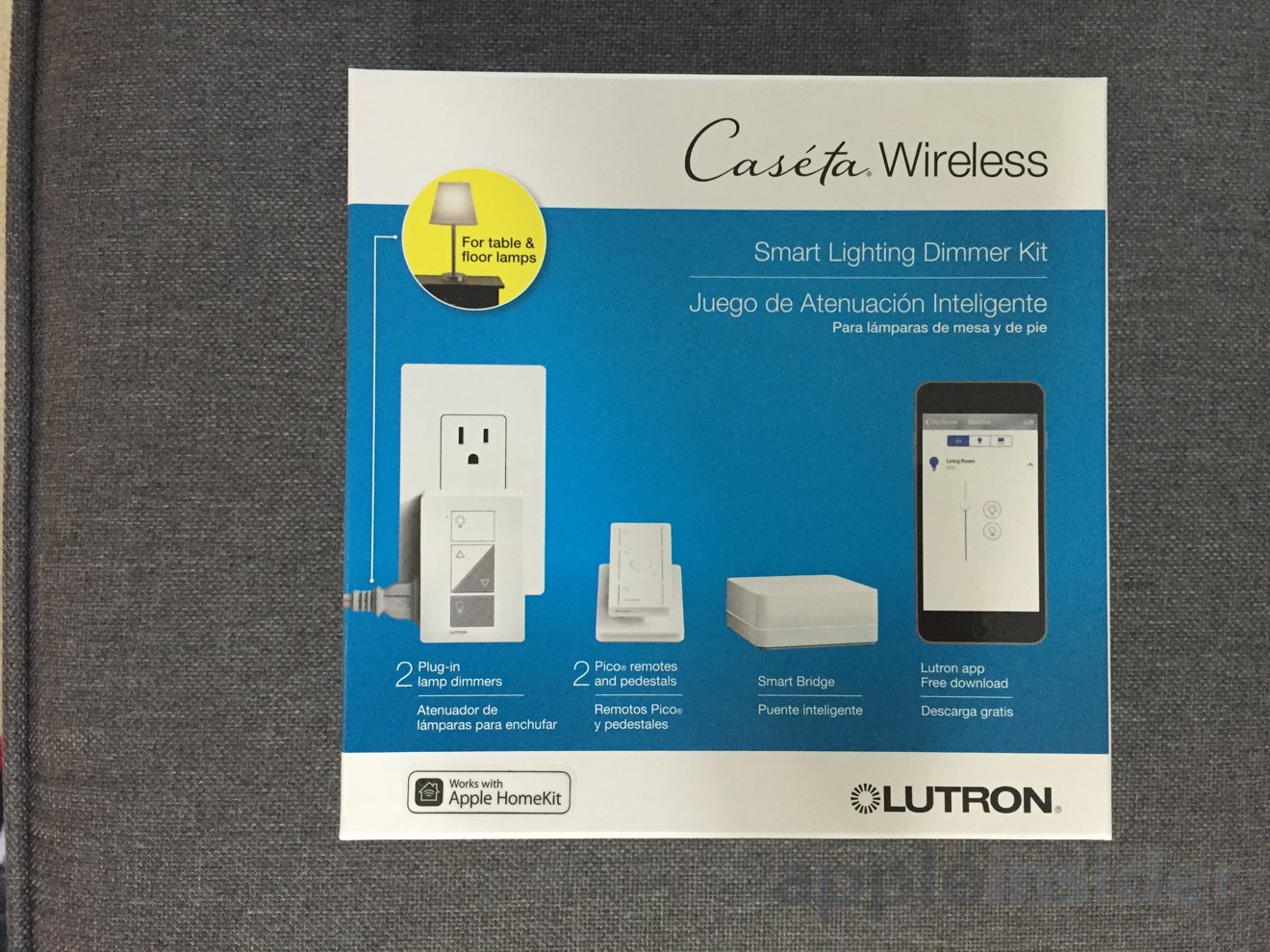 For this test, AppleInsider was provided the Lutron Caséta Wireless Smart Lighting Dimmer Kit. It includes a HomeKit-compatible bridge, 2 Pico remote controls with little pedestals for them to rest on, and 2 plug-in lamp dimmers with controls that mirror that of the remote controls.
Setup
Setup requires a few steps: Creating an account, pairing a dimmer with the bridge, Pairing a remote to the dimmer, assigning it a name in the app, and setting up rooms, zones, and scenes for Siri. This was not trouble-free.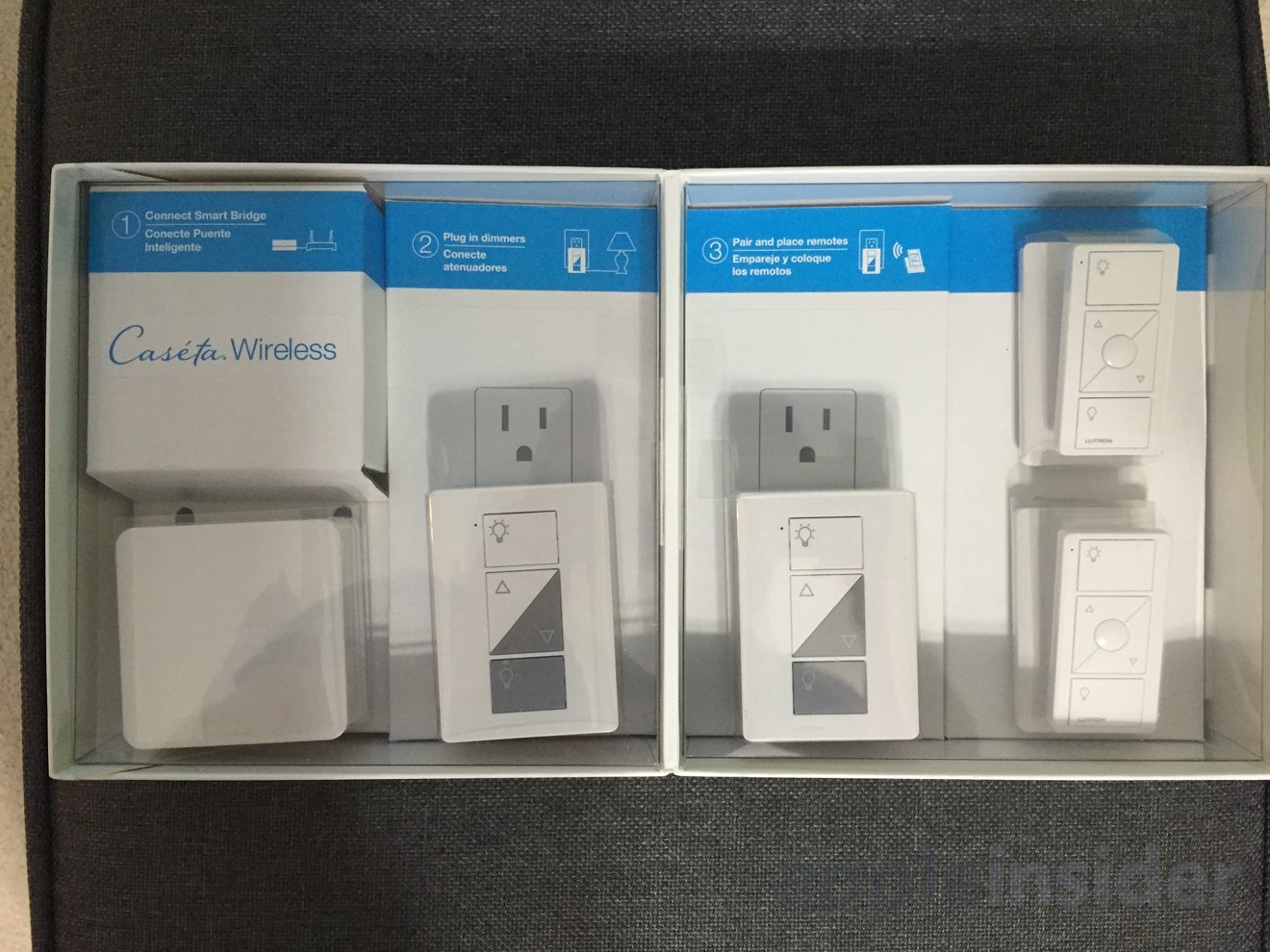 We connected the bridge to power and a router. We downloaded the app. We set up an account within the app, and there our probems began.
Once we got an account set up, we couldn't connect to the bridge. Multiple attempts to get it to connect finally worked, after seeing errors saying it couldn't connect, or couldn't load a website.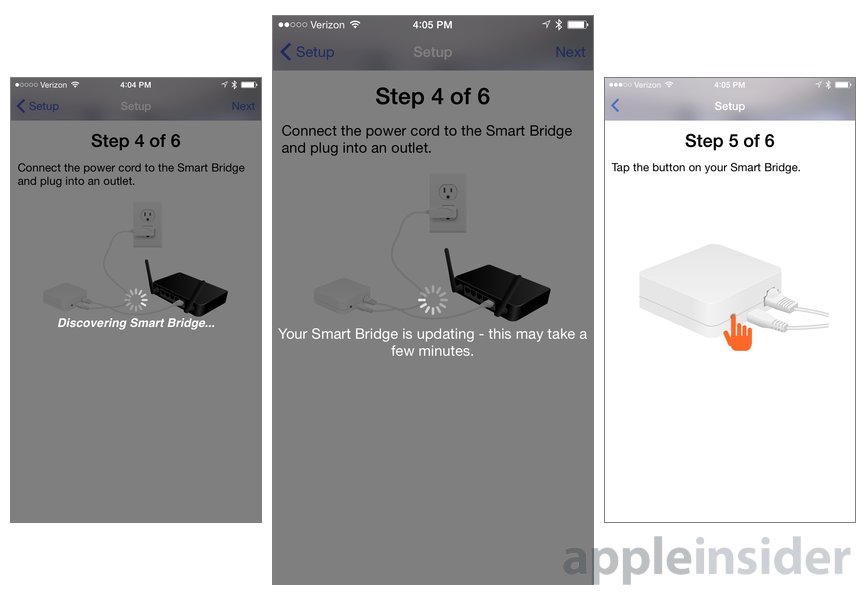 We added two lamps. This also wasn't easy, as we got an error message adding the first lamp. It lost connection with the bridge while adding it.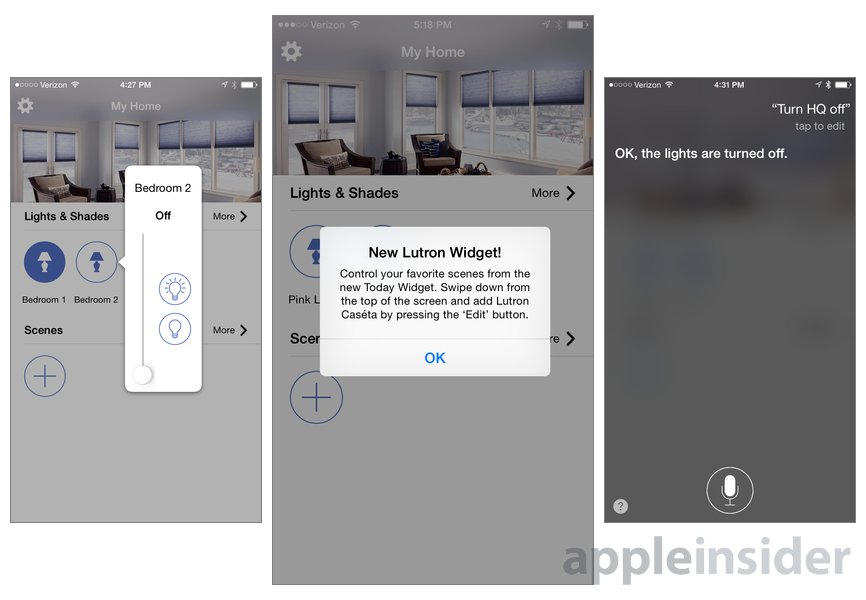 Siri Integration
Siri integration is really the point of HomeKit - it's where we as users really see the promise of all these disparate products from competing manufacturers can work together to make scenes that are more convenient. Having proven we could turn the lights on and off in the app, we tried out the Siri integration.
The first step is identifying the hardware to Siri. The bridge has an 8-digit number on a sticker on its base. The app requires you to enter this number and then you're ready to begin assigning rooms and zones.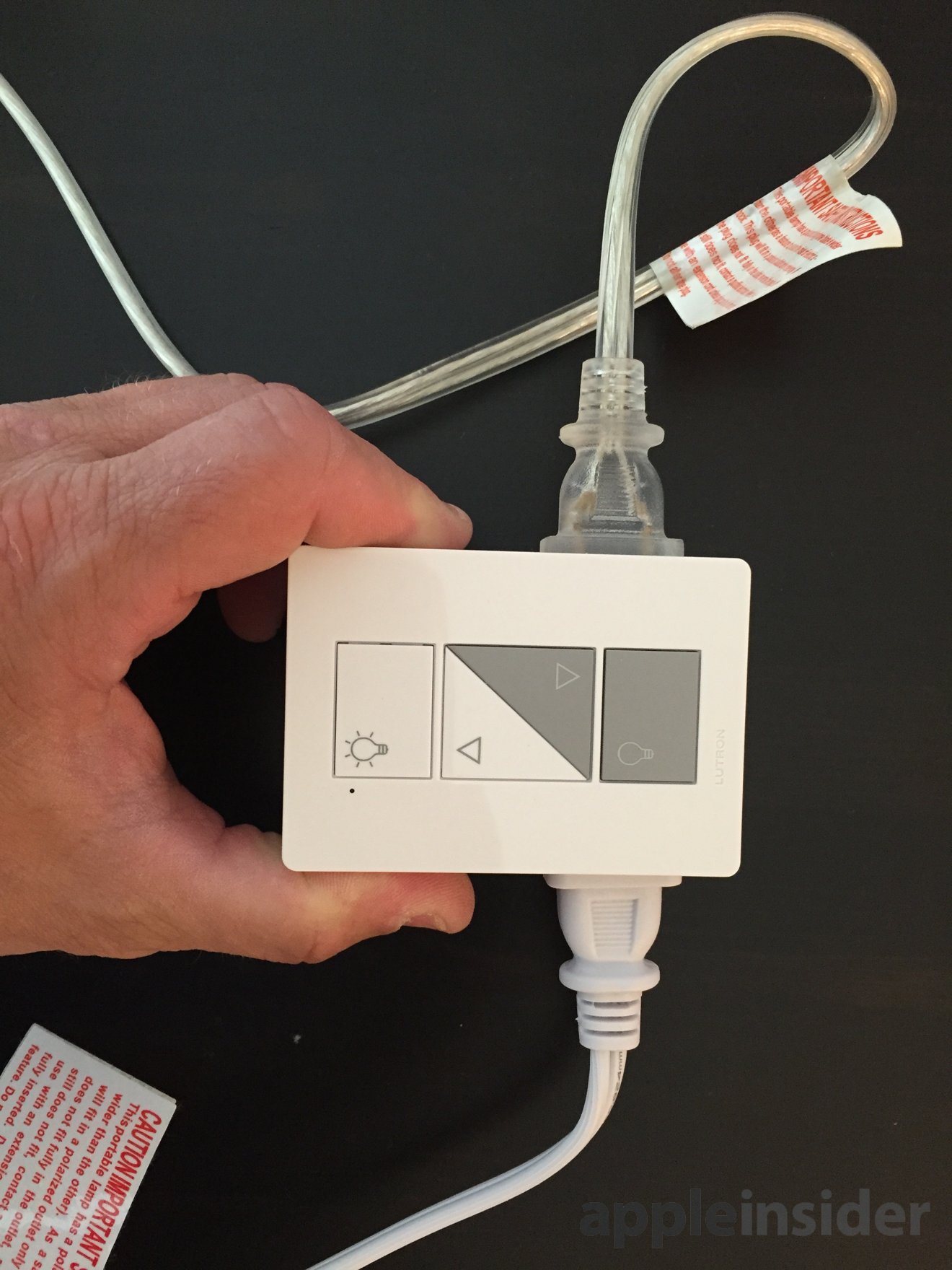 We created a room and a zone. We got errors trying to create the rooms, saying that a room with that name already exists. It wasn't clear, but we suspect the answer is this: you cannot name a room with the same name as a lamp.
We initially created lamps named Bedroom 1 and Bedroom 2, and ended up changing the names of the lamps to "pink lamp" and "white lamp." We ended up creating a room for one lamp and a zone with one room in it, named Upstairs. This way, we were able to demonstrate turning a room on and off, a zone on and off, or the whole house on and off.
Siri was able to turn on and off the lamps by room, by zone, or by house name, but was not able to turn them on or off by lamp name.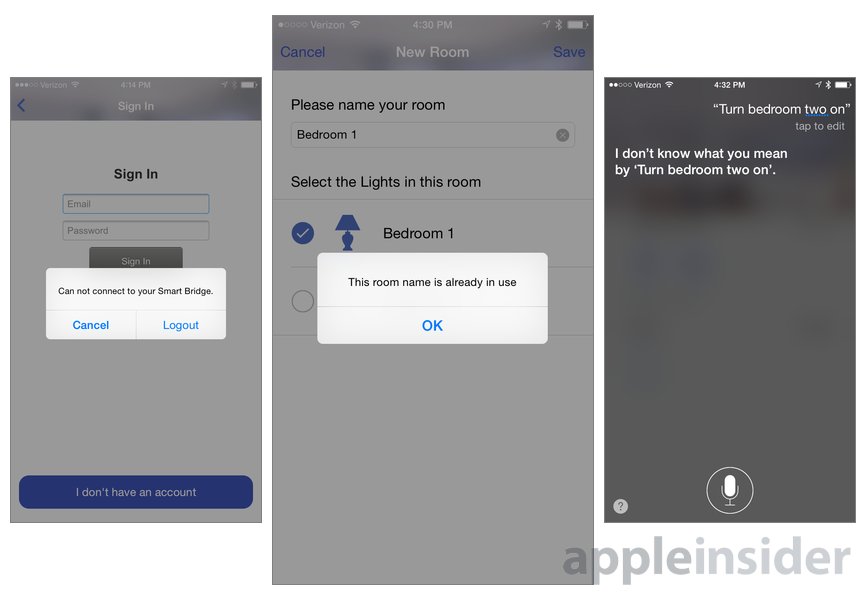 Once set up, the demonstration of it to other family members went smoothly and looked really cool. But the frustration and difficulty of the initial setup lingers. This clearly isn't easy for everyone yet, but is easier than it has been in years past.
We were able to turn rooms and zones on and off, or set scenes, custom settings within a room or zone. We set half the lights to 20 percent and the other to 50 percent. Telling Siri to "set the Upstairs lights to 20" worked as a command.
However, we were unable to get Siri to control the lighting from our cell network (simulating being away from home) even though we signed into iCloud on the Apple TV (3rd generation) with the same iCloud ID as on our iPhone. This doesn't function yet because it hasn't been enabled by Apple, we suspect.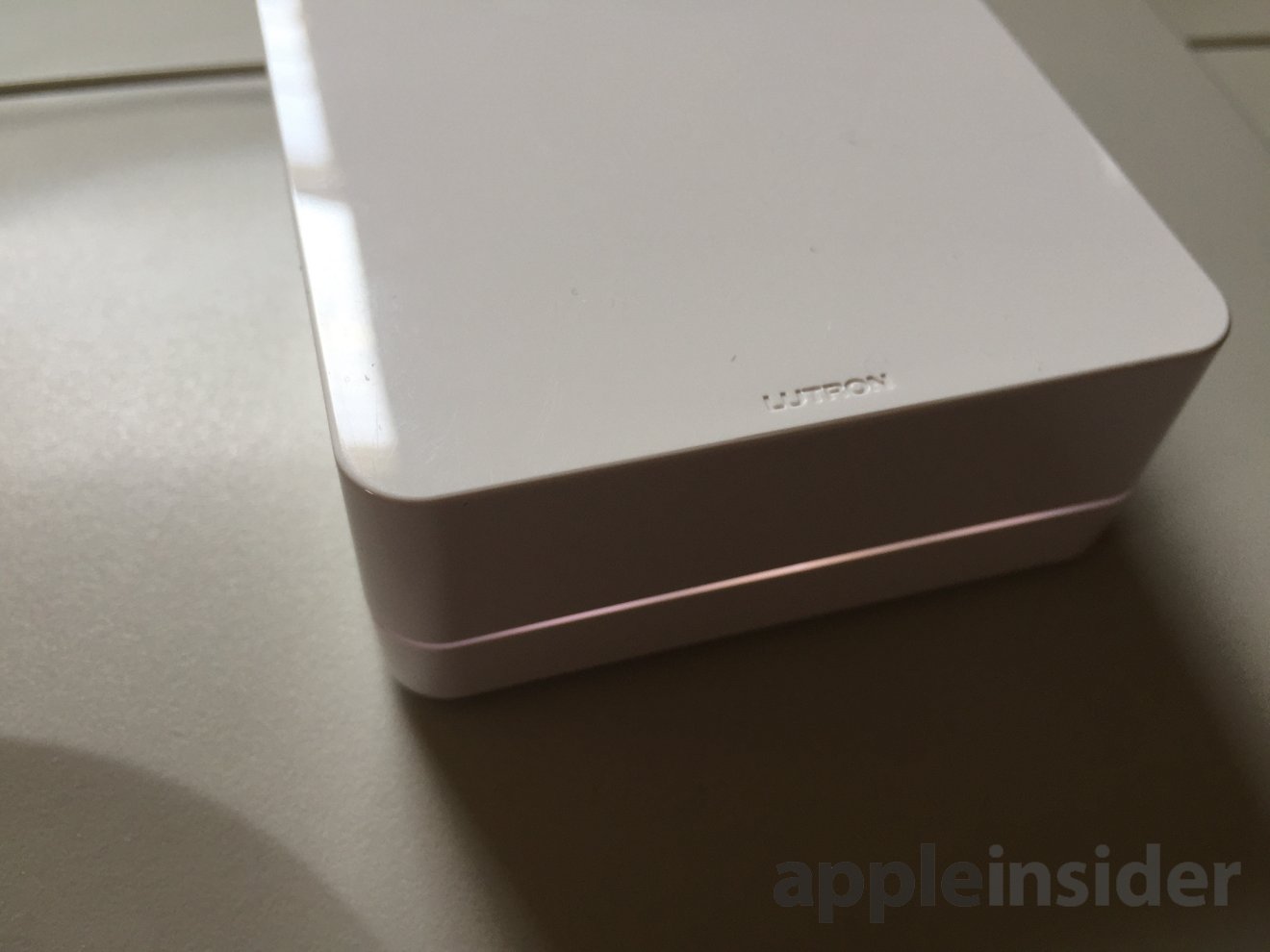 We're hopeful that it will be possible next month when HomeKit compatible products are expected to be sold in Apple Retail. There's room for someone to explain family sharing for iCloud accounts and making this work for family members, as well.
When people purchase a connected home device, they tend to purchase energy and security products first. The Philips Hue and Nest Learning Thermostat are good examples of past successes in the market.
One of the things that must be taken into account is the cost of this automation. A Nest is $249. The cost of buying in-wall Lutron light switches is around $50-$60 per switch. The good news is that you don't need to go all-in at once.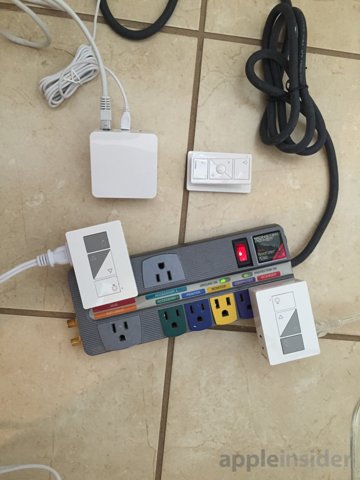 HomeKit makes it possible to install products from different vendors and assign them to rooms and zones available to all the apps. The downside is that these aren't available across all the manufacturer's apps.
If you wanted to control your lights from the app rather than Siri, and had your light dimmer switches from multiple vendors, you would have to go into each app to make the changes. You'll have to decide for yourself how well Siri works for you. Some people we know like it very much, while we know others who don't use it at all.
Controlling rooms, zones and scenes from Siri works well, and we're optimistic it's only going to get better. App developers for hardware products need to pay special attention to making the initial sign-up and set up as painless as possible. Once set up, we were pleased with the Lutron Caseta Wireless's performance. We're very much looking forward to HomeKit compatible products, and the interoperability they bring.