Samsung jockeying to supply NAND for next-gen iPhone as Apple looks to boost storage, report says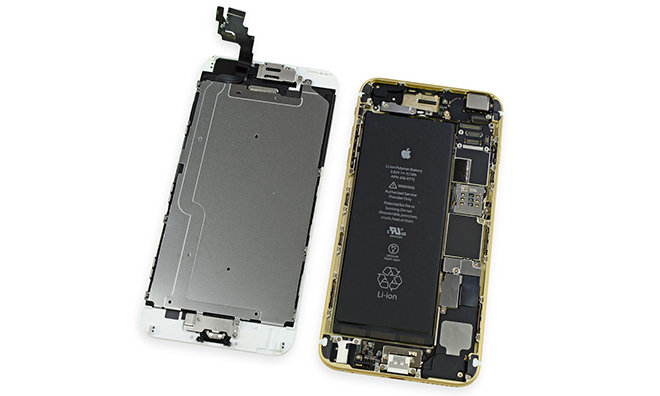 AppleInsider is supported by its audience and may earn commission as an Amazon Associate and affiliate partner on qualifying purchases. These affiliate partnerships do not influence our editorial content.
Samsung is reportedly looking to regain its role as a major NAND flash supplier to Apple's iPhone lineup, a lucrative deal that could bear fruit with year's expected hardware refresh.
Sources familiar with Samsung's operations told The Korea Times on Monday that the company is in negotiations to supply NAND flash memory for Apple's next iPhone, and is already performing quality control component testing at its factory in Xian, China.
According to another source, the move is meant to capitalize on Apple's supposed plans to boost mid-tier iPhone storage capacities. Quizzically, the person cites cloud services — a feature usually attributed with freeing up onboard memory requirements — as "data-intensive" and the reason for the impending change. Samsung is reportedly hawking 64GB chips for what is currently Apple's mid-tier iPhone offering.
Running counter to the report, however, are comments from Apple SVP of Worldwide Marketing Phil Schiller, who recently defended relatively low-capacity 16GB iPhones.
"The belief is more and more as we use iCloud services for documents and our photos and videos and music that perhaps the most price-conscious customers are able to live in an environment where they don't need gobs of local storage because these services are lightening the load," Schiller said during an unofficial WWDC panel with Daring Fireball's John Gruber earlier this month.
The 16GB iPhone was a top-tier option in 2008, but later became an affordable entry-level alternative thanks to flash component commoditization. Storage allotments for top end iPhones grows at a fairly consistent rate, though base models have been stuck with 16GB since 2011's iPhone 4.
As one of Apple's main component suppliers, Samsung has long played a prominent role in iPhone production since the device first launched in 2007. The Korean tech conglomerate initially supplied NAND modules alongside Intel, Hynix, Micron and Toshiba, but more recently saw its position erode through supply chain diversification.
Signs of Samsung's phase out came in September 2012, when Apple chose not to incorporate the company's NAND chips in the first batch of iPhone 5 shipments. With current generation iPhone 6 and 6 Plus models, Samsung was pushed out completely, leaving the job to Toshiba, SK Hynix and SanDisk.
Rumors earlier this year claimed Samsung had eased its way back into Apple's good graces and could supply DRAM for the so-called "A9" system-on-chip design, which it will manufacture at advanced fabrication facilities.
Apple is widely expected to introduce two iPhone models this fall, dubbed "iPhone 6s" and iPhone 6s Plus," with an A9 SoC, potentially 2GB of RAM, Force Touch screen technology and other enhancements. A recent report claimed manufacturers started initial production of the handsets last week.