Apple SIM goes global: GigSky brings iPad data plans to more than 90 countries & territories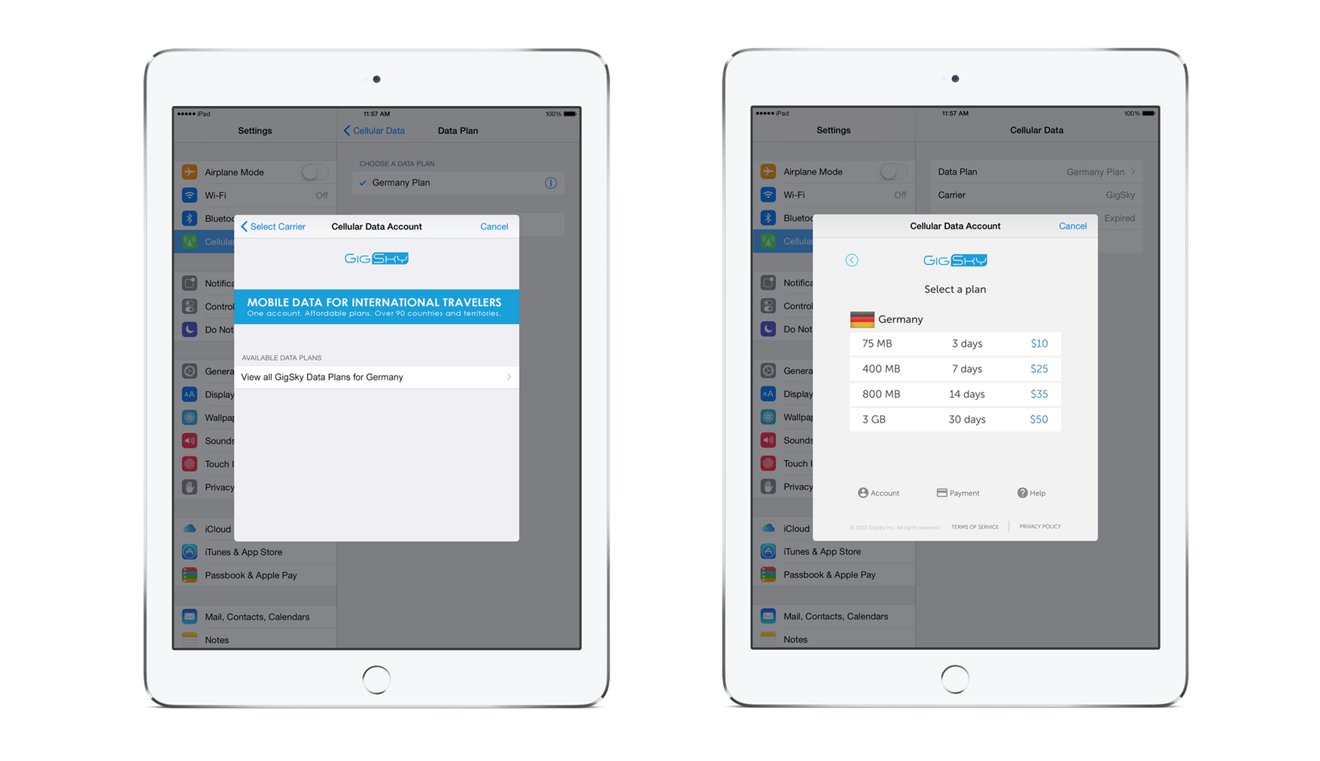 iPad toting travelers can now use their Apple SIM card in many more places internationally thanks to GigSky, which announced on Tuesday that it has struck a deal with Apple to provide high-speed wireless connectivity in more than 90 countries and territories across the world.
Using the Apple SIM built in to the latest cellular-capable iPad models, customers can view and select a data plan right on the device while traveling. Previously, multi-carrier Apple SIM support was limited to just within the U.S. (on AT&T, Sprint and T-Mobile) and U.K. (on the EE Network).
To coincide with the launch, Apple SIM cards will be available for individual purchase at Apple retail stores in 10 new countries over the coming weeks Australia, Canada, France, Germany, Italy, Netherlands, Spain, Sweden, Switzerland, and Turkey. Apple SIM cards are also already available to buy at stores in the U.S. and U.K.
GigSky data plans vary by country. For example, 20 megabytes of data for 3 days costs $10 USD in Russia and Brazil, while a 250-megabyte, 30-day plan is $50. Meanwhile, in India and Russia, $10 USD nets 40 megabytes over 3 days, and $50 buys 500 megabytes over 30 days.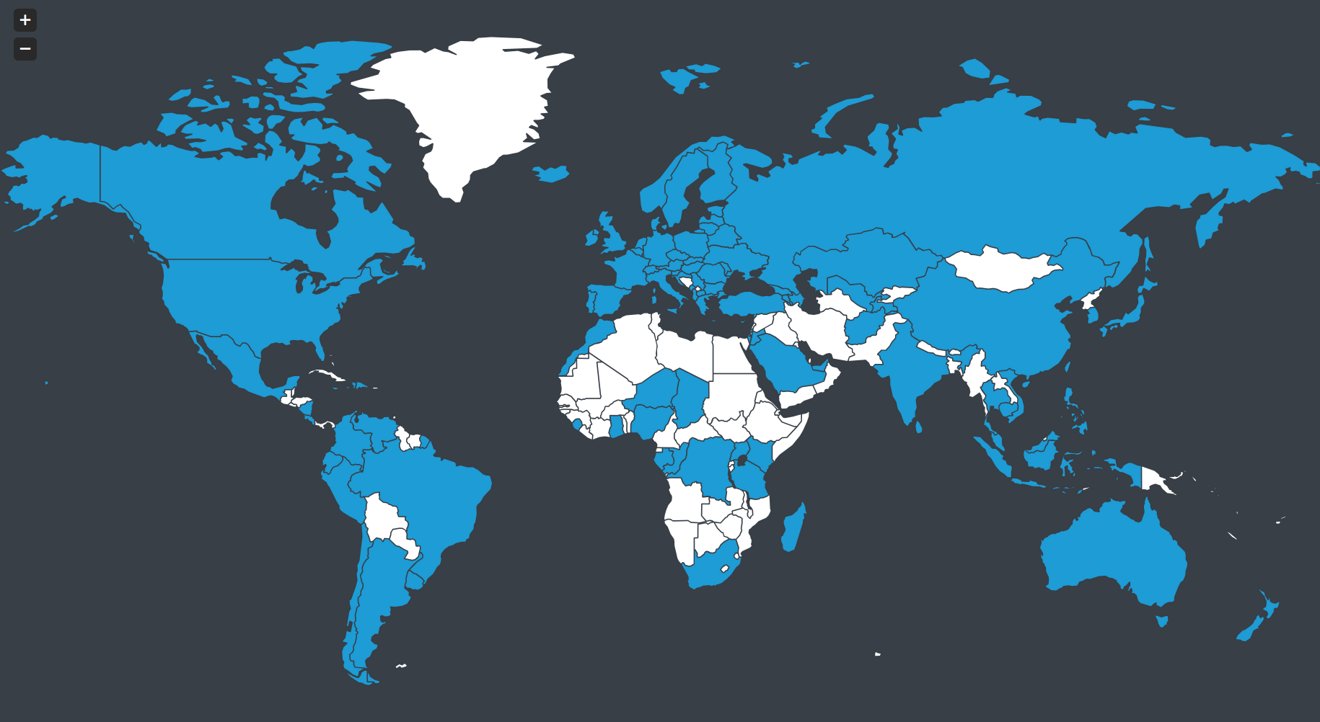 The full list of countries supported by GigSky is:
Albania
Aruba
Australia
Austria
Bangladesh
Belgium
Bermuda
Bolivia
Bonaire, Saba, St. Eustatius
Brunei Darussalam
Bulgaria
Cambodia
Canada
Christmas Island
Cook Islands
Croatia
Curacao
Cyprus
Czech Republic
Denmark
Dominican Republic
DR Congo
Egypt
El Salvador
Estonia
Faroe Islands
Fiji
Finland
France
French Guiana
Germany
Ghana
Greece
Guadeloupe
Guam
Guatemala
Guyana
Haiti
Hungary
Iceland
India
Ireland
Italy
Lao
Latvia
Lesotho
Lithuania
Luxembourg
Macao
Malta
Martinique
Mozambique
Nauru
Nepal
Netherlands
New Zealand
Northern Mariana Islands
Norway
Panama
Papua New Guinea
Paraguay
Poland
Portugal
Puerto Rico
Qatar
Romania
Saint Martin (French)
Samoa
Slovakia
Slovenia
South Africa
Spain
Sri Lanka
St Barthelemy
St Maarten
Suriname
Sweden
Switzerland
Tahiti (French Polinesia)
Tanzania
Tonga
Trinidad and Tobago
Turkey
United Kingdom
United States
Vanuatu
"We're elated to offer iPad users a new way to stay connected around the world," said Ravi Rishy-Maharaj, Founder and CEO of GigSky. "iPad Air 2 and iPad mini 3 are thin, light and great for travel. Paired with GigSky's affordable mobile data service — easily accessible right from iPad with Apple SIM — travelers have the freedom to email, map and tweet wherever they go, without the usual challenges of connecting."
With an Apple SIM and an iPad Air 2 or iPad mini 3, users will be able to choose a GigSky plan upon arrival right from their device.