How to sign up for (and cancel) an Apple Music streaming subscription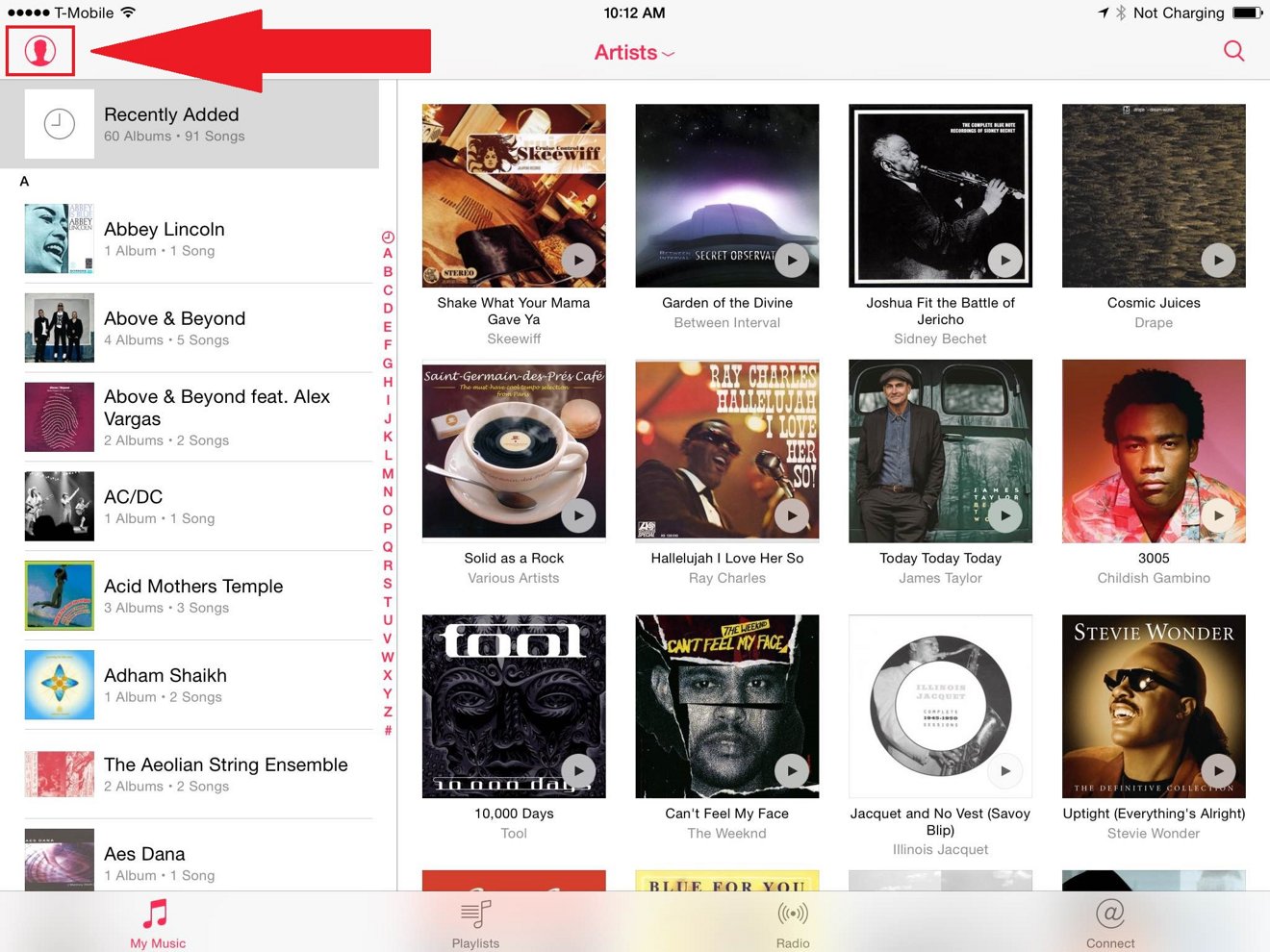 Signing up for the brand new Apple Music service is a relatively simple process. Here's how to get up and running quickly, as well as how to turn off automatic renewals or cancel later down the road.
Signing up
The first step in creating an account involves launching the Music app in iOS 8.4. At the top left corner of the screen is the Account button — tapping this brings up a screen with a "Join Apple Music" option. In the same window, users should pick the name, nickname, and profile photo that will appear alongside playlists and Connect comments.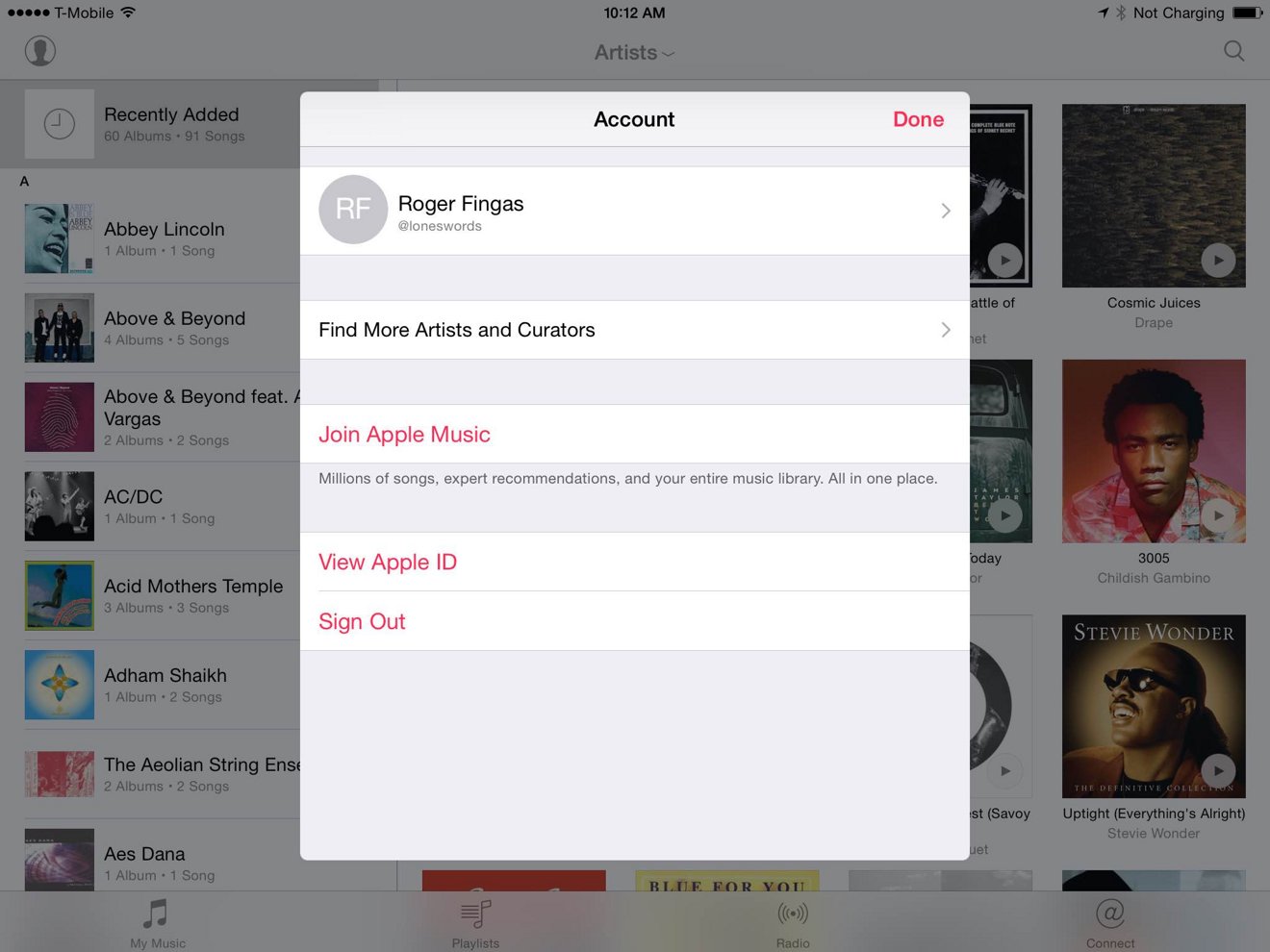 Choosing to join brings up a splash screen with the option to either skip to the regular Music app or start a free trial.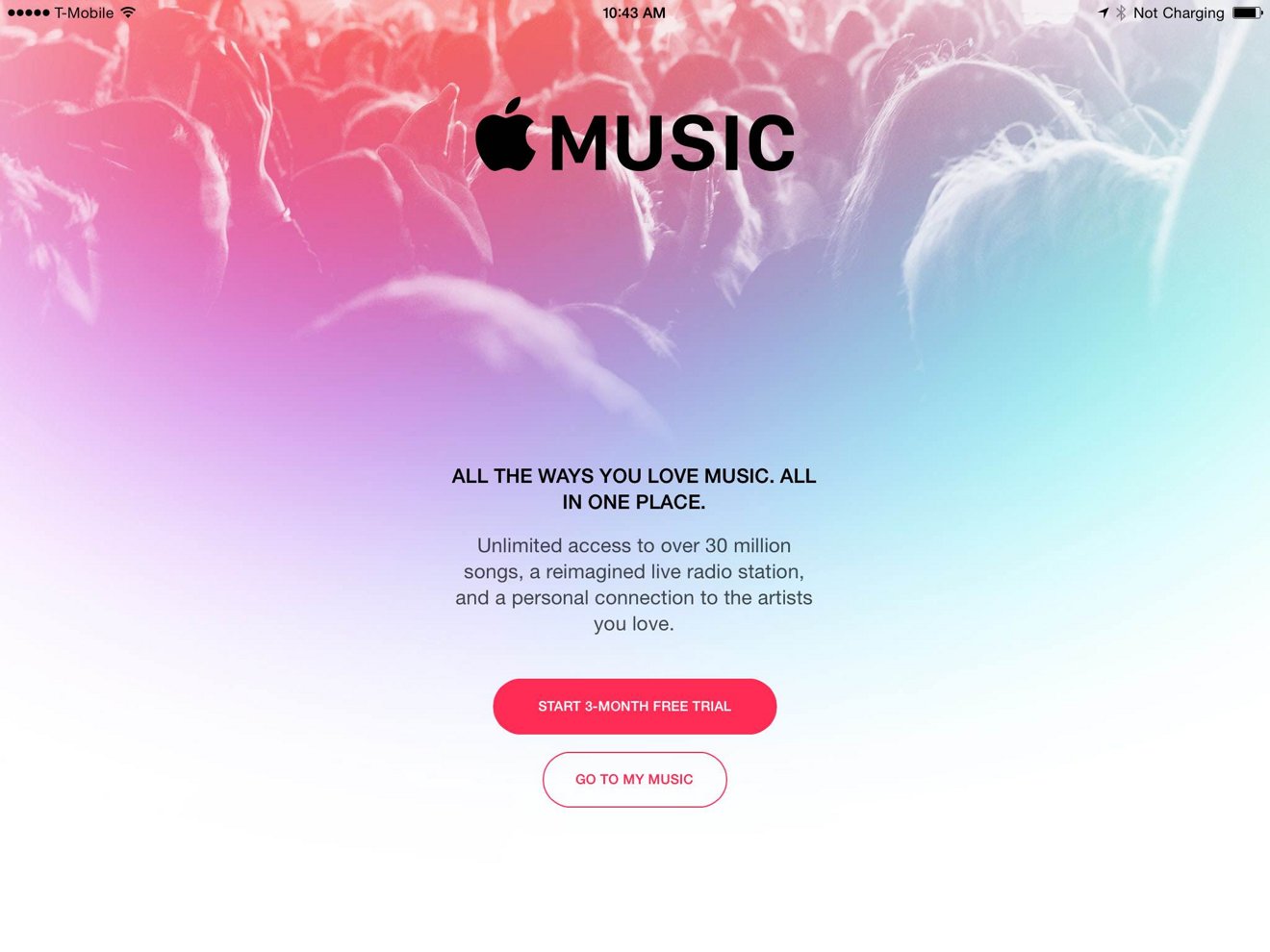 Although the service is free for the first three months, new subscribers must still pick either an Individual or a Family plan for the sake of automatic billing after the trial ends. The former costs $9.99 per month, and is limited to a single user. The Family plan is $14.99 and covers up to six people — to make use of it, Family Sharing has to be turned on, for which Apple provides a convenient link.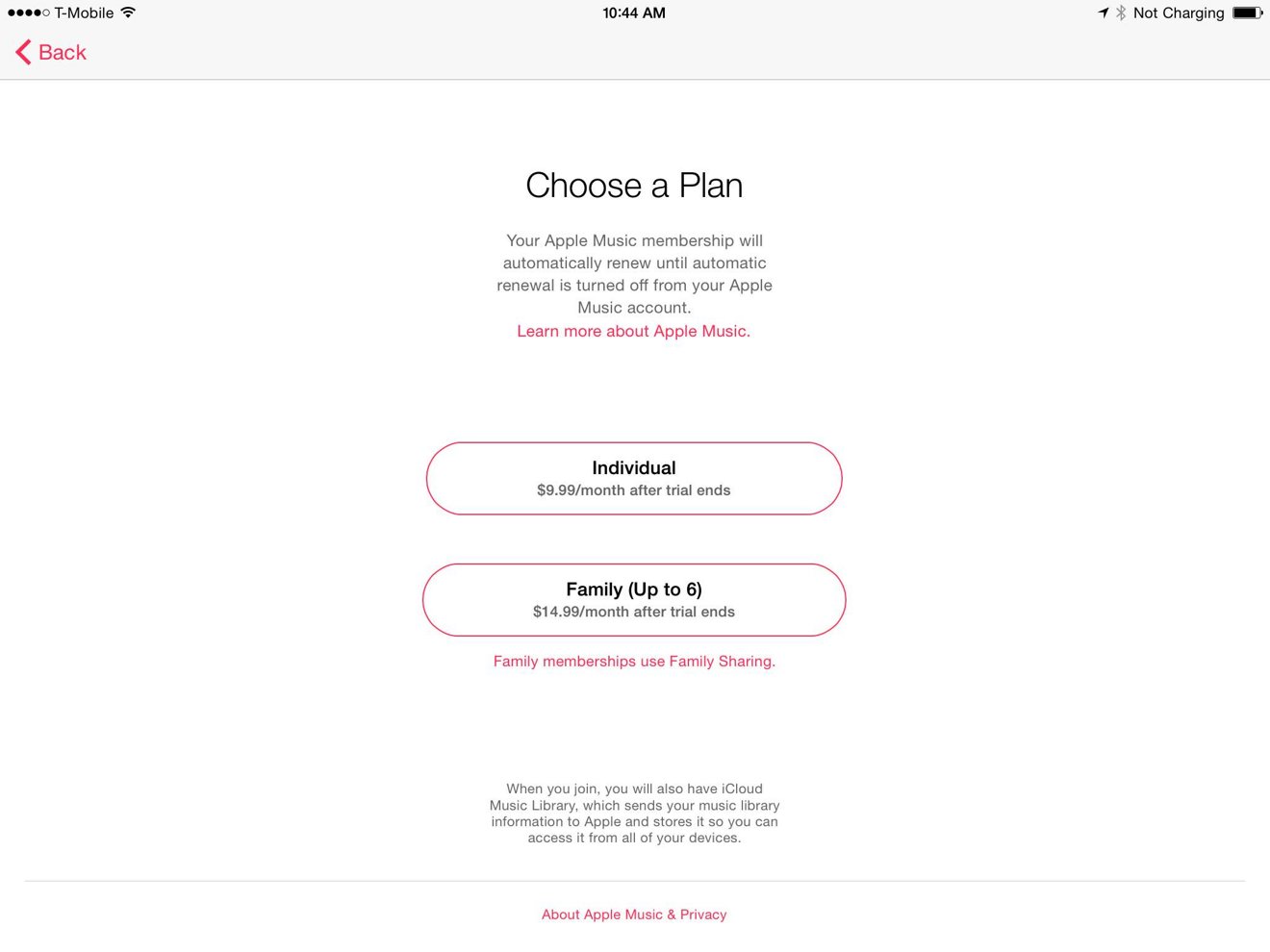 Something many people will want to do is enable iCloud Music Library from the Music section in the iOS Settings app. This lets users add songs and playlists to My Music, and then access them from all devices.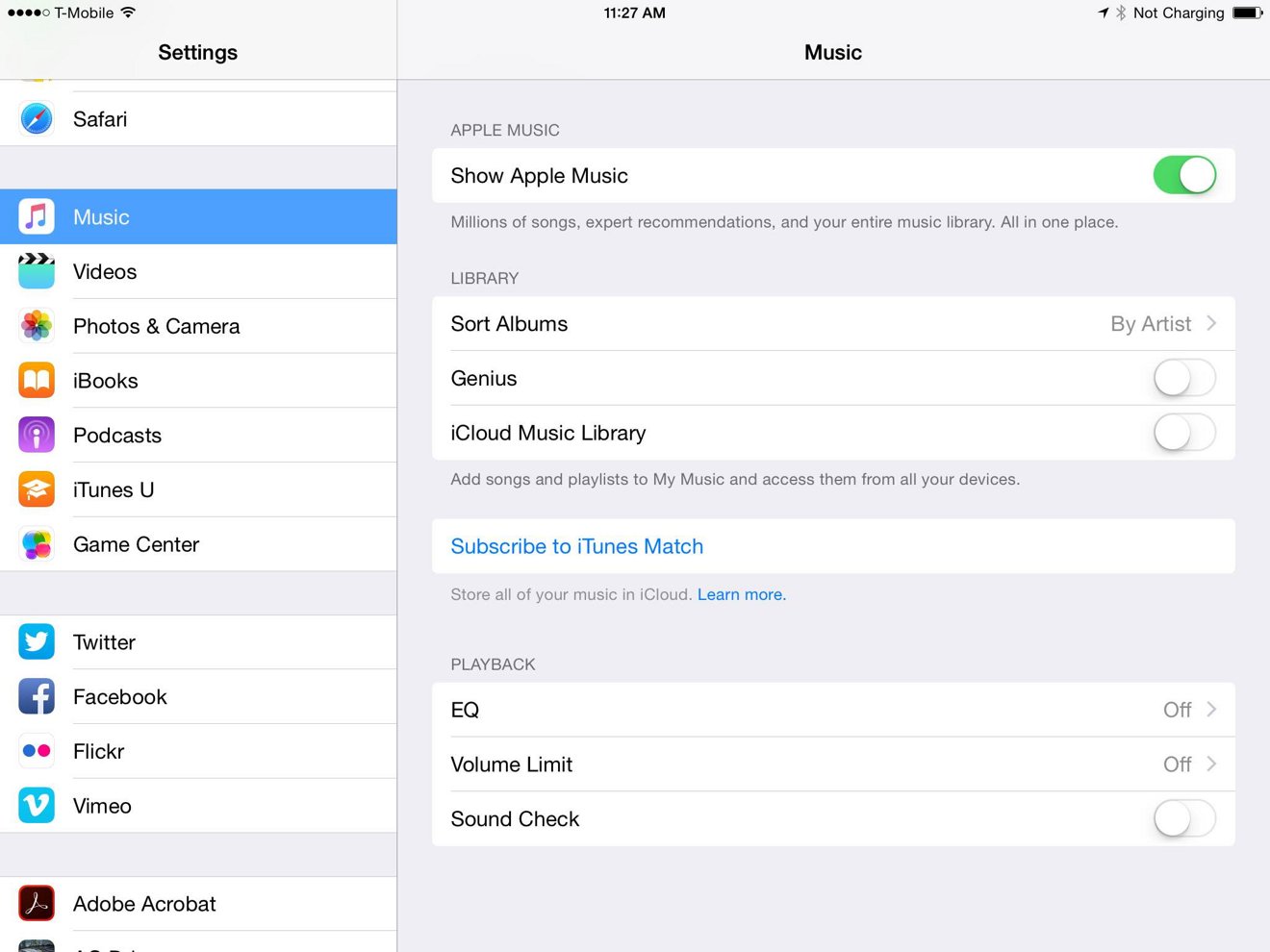 From here it's possible to simply search for artists, albums, songs, playlists, and stations, but it's extremely wise to tap on the Music app's "For You" tab and begin setting up recommendations. Users are first asked to pick favorite genres by tapping once on general likes, twice on top picks, and tapping and holding to block a style.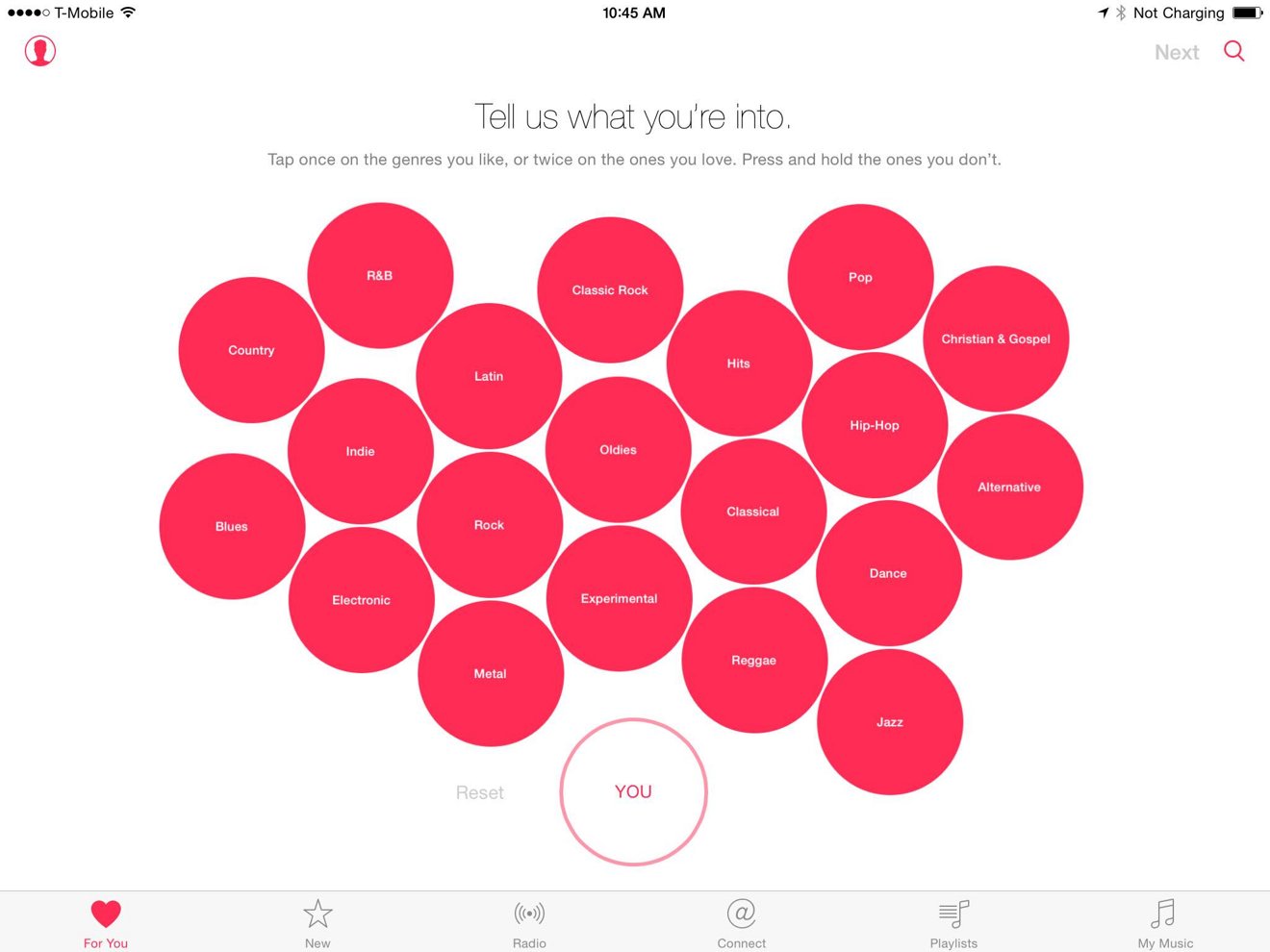 This is followed by a similar screen for artists, but with a "More Artists" button that allows refining preferences ad infinitum. At any time, artist preferences can be tweaked by going to the Account window.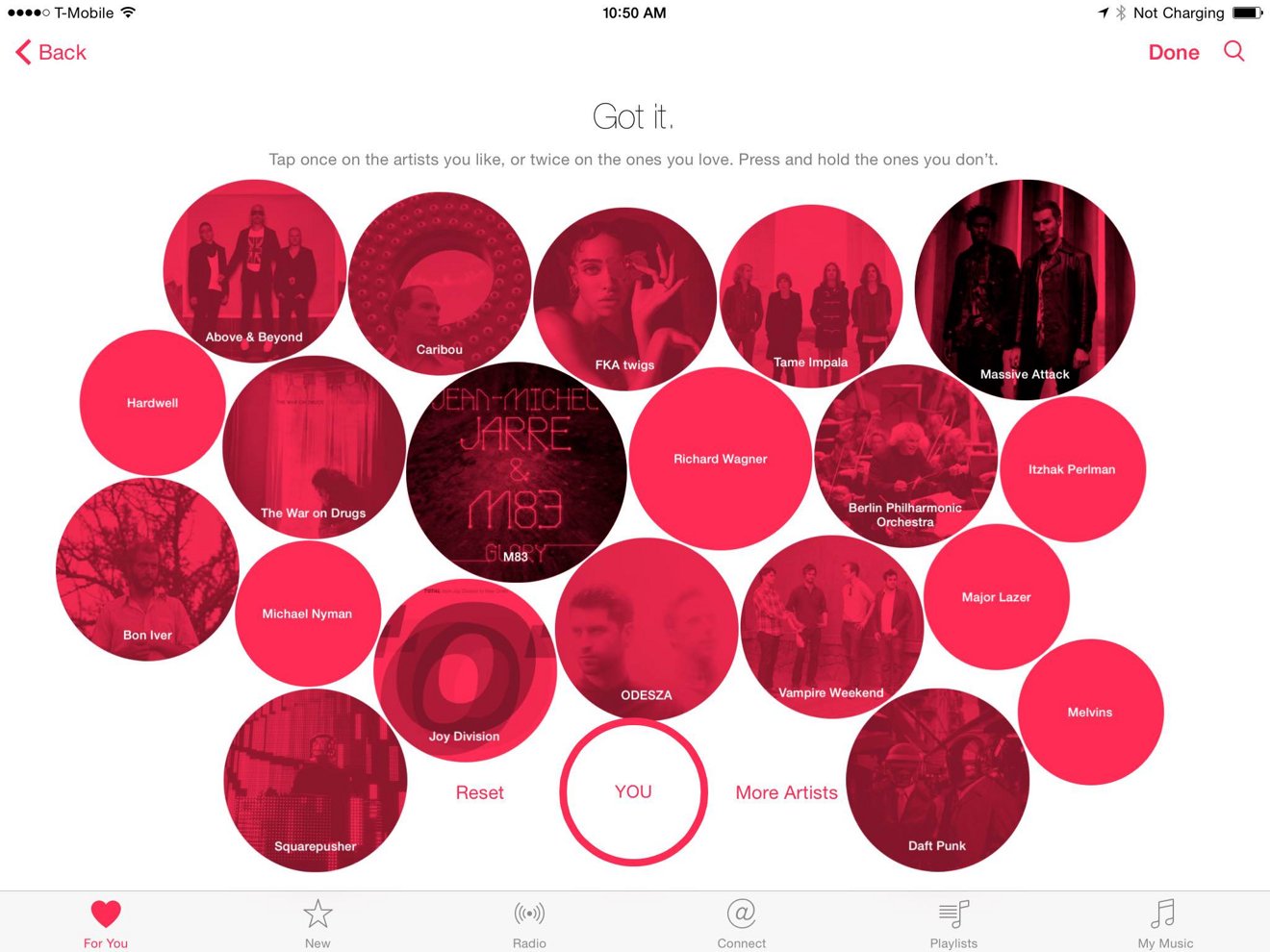 Cancelling
Apple makes the cancellation option more difficult to find, but otherwise far simpler. From the Account window, users have to hit "View Apple ID," sign in if necessary, and then scroll down to a "Manage" button under Subscriptions.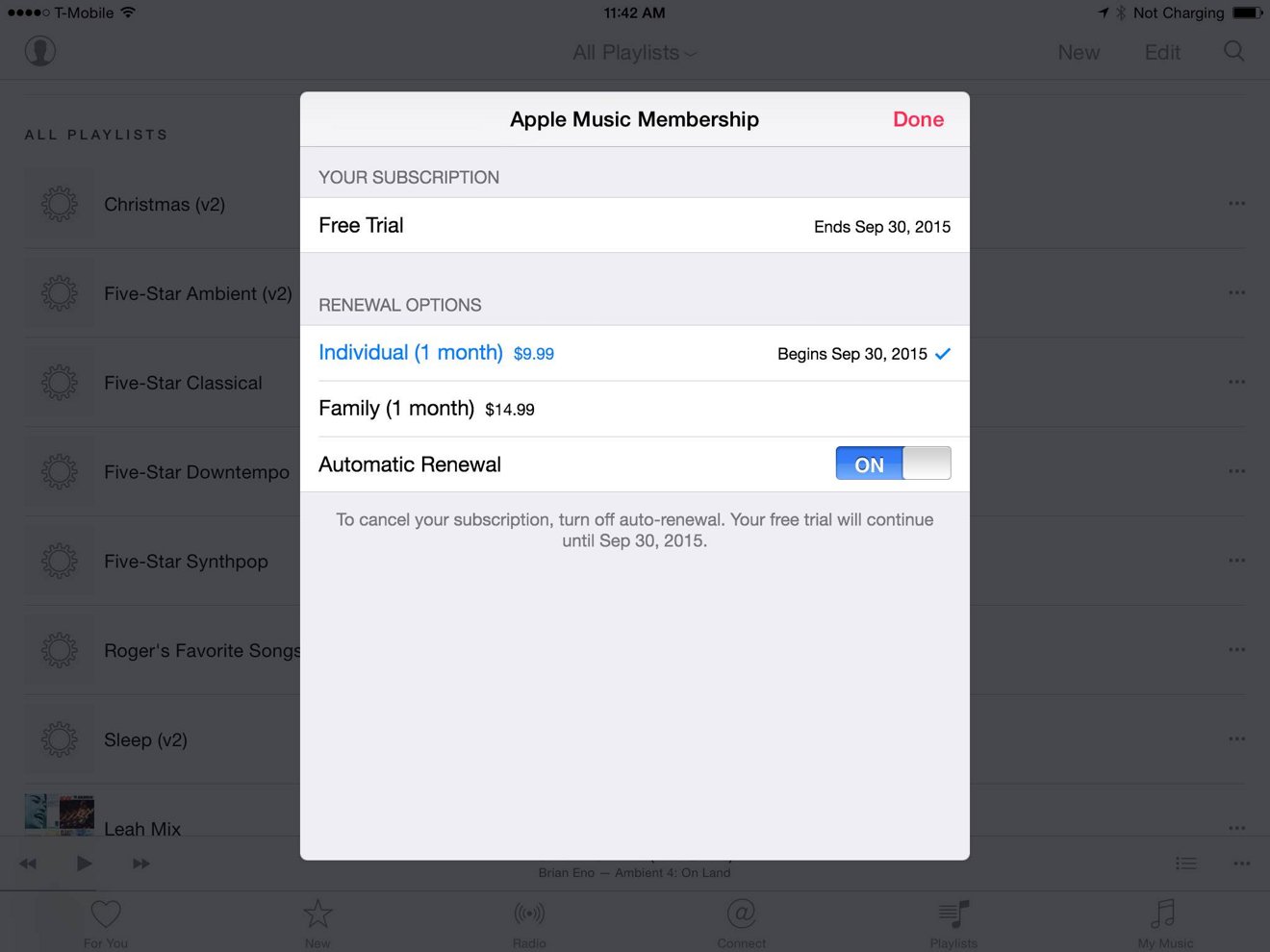 There people can see the kind of subscription they have active and available renewal options. Cancelling is then as easy as flipping off the "Automatic Renewal" option, which will stop Apple Music access as soon as the current month or trial period is over.