Apple could eschew plastic back for new metal case with 'iPhone 6c,' rumor says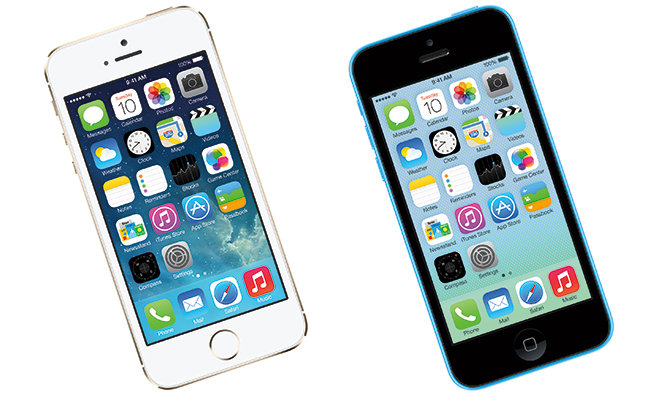 The next iteration of Apple's lower-cost iPhone "C" series might do away with the colorful polycarbonate shell it's currently known for in favor of a more robust metal case similar to the iPhone 6, according to a recent analyst report.
The so-called "iPhone 6c" would retain the 4-inch display while moving to an "Apple style" metal casing, Jeffries analyst Ange Wu wrote in a note to investors cited by Barron's. Foxconn is unsurprisingly pegged as the rumored device's assembler, but may also snag orders to manufacture the casing itself, the report says.
"Although iPhone6C [sic] is designed as an extended version, it still uses metal casing based on Apple style," Wu claims.
When it was introduced alongside the iPhone 5s, the 5c was marketed as "unapologetically plastic" and its industrial design was generally well-received by industry observers. It has not been updated since its unveiling, save for the addition of an 8-gigabyte model and the discontinuation of 16- and 32-gigabyte versions in 2014.
Apple is widely expected to refresh its lowest-end device this fall, though there is much debate as to what exactly that will entail.
Some believe that Apple will bring Touch ID and Apple Pay to the rest of its lineup, but others argue that they are unlikely to trickle down to the "6c" due primarily to that device's market positioning. Apple watchers are also split on the fate of the 4-inch form factor, with some suggesting that Apple may choose to end production of the smaller screens in order to tighten up the product line and reduce the burden on developers.
Notably, analyst Ming-Chi Kuo — Â generally well-connected in Apple's supply chain — Â believes that a 5c refresh may in fact wait until 2016. He expects the iPhone 5s to take the 5c's place as Apple's low-end offering until the "iPhone 7" generation.