Apple to reportedly debut co-designed third-party accessory packaging at Apple Stores next week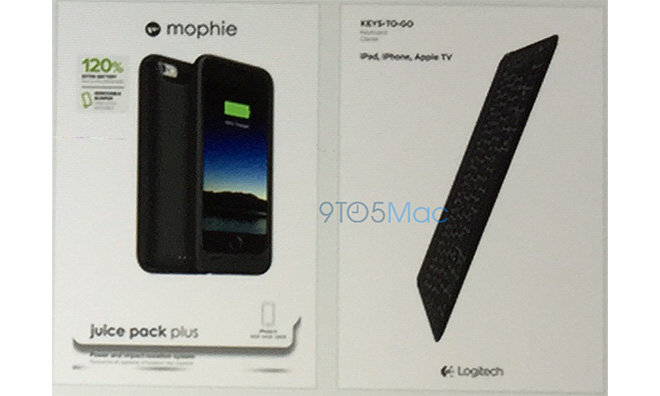 AppleInsider may earn an affiliate commission on purchases made through links on our site.
Apple Stores will soon get a more uniform look as select third-party accessory makers adopt packaging co-designed by Apple, part of a larger transition toward a "premium feel" under retail chief Angela Ahrendts.
With consistent packaging design, Apple moves one step closer to realizing a sweeping makeover initiative aimed at reducing product display variety in its already streamlined stores. As it stands, Apple is loathe to show off its own device packaging, keeping iPhone, iPad and Mac boxes in back-of-store rooms, while accessories are squirreled away in alcoves.
According to incoming marketing materials, companies like Incase, Life Proof, Logitech, Mophie, Sena and Tech21 are taking part in the initiative, with the first repackaged products slated to hit store shelves next week, 9to5Mac reported Monday.
The "premium feel" redesign, which will supposedly see Apple revamp its own accessory packaging with whitewashed artwork, is progressing according to a schedule first reported in June. Aside from sleeker boxes, Apple is also looking to cut down on clutter at its brick-and-mortar stores by limiting accessory offerings only to high-quality products.
Apple's retail overhaul was revealed in February to be the brainchild of Ahrendts and newly-minted Chief Design Officer Jony Ive, who are working to create a more fashionable shopping experience better suited to Apple Watch. Rumors point to a revamp in line with Apple's Upper East Side location in Manhattan, which sports new hide-away display fixtures for first-party accessories.