HSBC bows out of Apple Pay launch as Barclays vows future support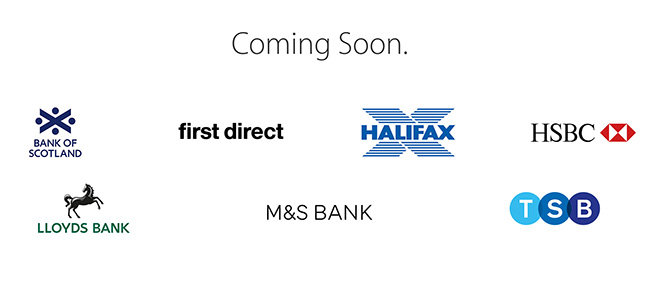 AppleInsider is supported by its audience and may earn commission as an Amazon Associate and affiliate partner on qualifying purchases. These affiliate partnerships do not influence our editorial content.
It seems Apple Pay's UK debut didn't go off without a hitch on Tuesday, as HSBC customers are not able to use service despite the bank's status as an official launch partner. In a related development, Barclays did an about face and announced upcoming support for Apple's contactless payment solution.
Shortly after Apple Pay launched in the UK, customers of HSBC and its First Direct internet banking arm expressed disappointment that their accounts were not among the first to boast compatibility with Apple's touchless payment tech, reports The Telegraph. The bank has more than 16 million customers in the region.
HSBC was originally advertised on Apple's regional webpage as one of eight launch partners, but that has since changed. Bank representatives answering an outpouring of customer concern on Twitter said support is "launching soon," while others narrowed down the timeframe to sometime in July. Ironically, virtual HSBC cards still show up prominently on Apple's promotional Apple Pay screenshots for the UK market.
As HSBC comes under fire, competing bank Barclays also took to Twitter to announce future Apple Pay support for debit cards and Barclaycard credit cards. Last month, the bank said it was conducting "constructive" talks with Apple, but fell short of announcing a solid commitment. At the time, the decision was attributed to Barclays' investment in its own bPay contactless payment initiative.
Despite Barclays' Twitter overtures, however, the bank has yet to show up on Apple's official list of partner banks, which currently lists Bank of Scotland, First Direct, Halifax, HSBC, Lloyds Bank, M&S and TSB as "coming soon." The second wave of UK bank support is expected to hit in fall.