Apple, Samsung & carriers working together on 'e-SIM' standard for mobile data plans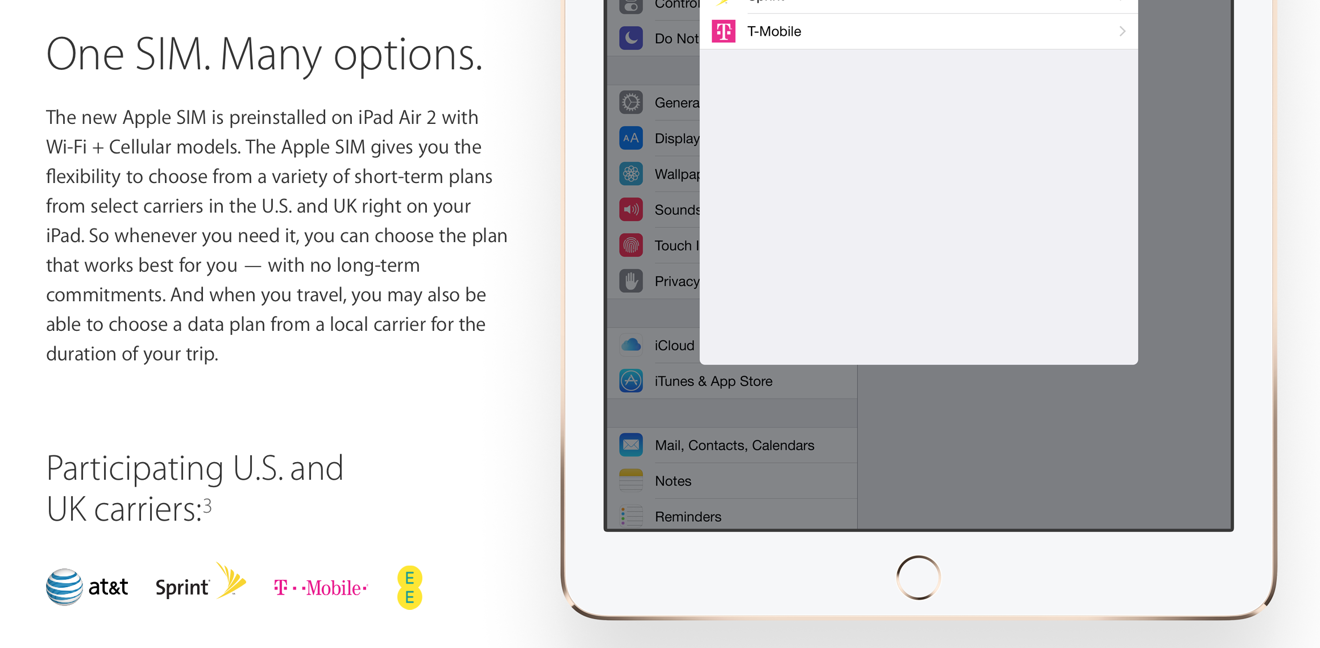 The two largest handset makers in the world — Â Apple and Samsung — are said to be working with some of the largest carriers around the globe on a new, so-called "e-SIM" standard that would replace traditional SIM cards, and make it easier for customers to sign up for new data plans.
It's expected that the GSMA, which represents carriers worldwide, will soon announce an embedded SIM standard, the Financial Times reported on Thursday. In addition to Apple and Samsung, major carriers like AT&T, Deutsche Telekom, Orange, Telefonica and Vodafone are said to be a part of the plans.
Even after the standard is finalized, it will take some time — at least a year — Â before products with embedded "e-SIM" card begin to ship to consumers. That means an embedded SIM won't be in this year's anticipated "iPhone 6s" or "iPhone 6s Plus."
AppleInsider's own sources indicated earlier this year that Apple was strongly considering shipping this year's iPhone upgrade with its own Apple SIM card. The Apple SIM was introduced in the iPad Air 2 last year, and allows consumers to sign up for mobile data plans from any participating carrier directly from the device's Settings app.
Thursday's report said the new "e-SIM" standard is not expected to replace the Apple SIM. The Financial Times also reaffirmed that the Apple SIM could ship in the "iPhone 6s" series.
If the "e-SIM" standard is approved soon, it's possible that the new, more consumer-friendly option could debut in a presumed 2016 "iPhone 7" upgrade.
Apple, meanwhile, has been expanding the availability and support for its Apple SIM, recently inking a deal with GigSky to offer iPad data plans in more than 90 countries and territories. With an Apple SIM and GigSky account, users can easily buy temporary, contract-free data plans while traveling internationally.