Aaron Sorkin's 'Steve Jobs' selected as Centerpiece of New York Film Festival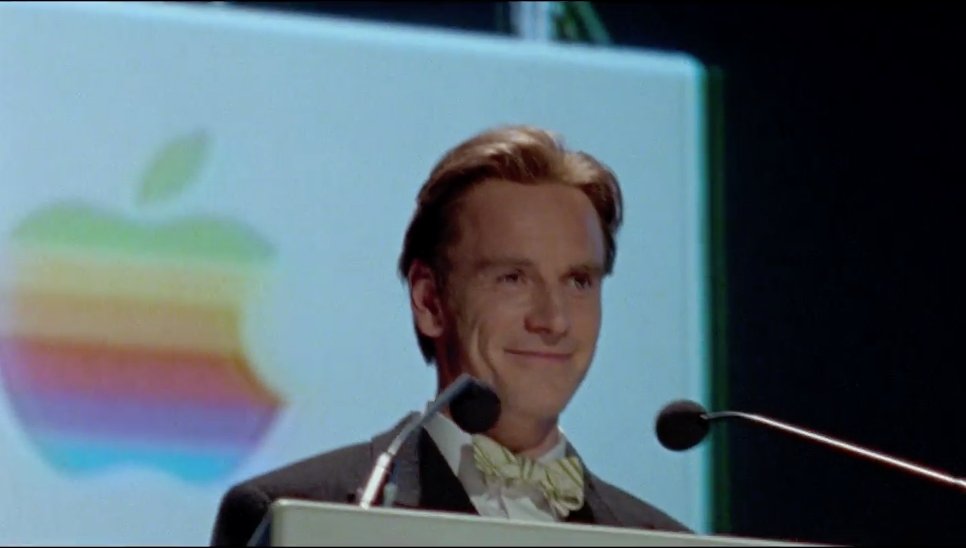 The highly anticipated biopic of Apple cofounder Steve Jobs, with Michael Fassbender in the title role, will hold the prestigious "Centerpiece" slot at the New York Film Festival on Oct. 3.
The Film Society of Lincoln Center announced this week that the Aaron Sorkin-scripted "Steve Jobs" will serve as the main attraction at the 53rd New York Film Festival. New York Film Festival Director and Selection Committee Chair Kent Jones said the film from Universal Pictures defies expectations, taking an unconventional approach to tell the story of the digital revolutionary.
"'Steve Jobs' is dramatically concentrated, yet beautifully expansive," Jones said in a statement. "It's extremely sharp, it's wildly entertaining, and the actors just soar — Â you can feel their joy as they bite into the material."
Based on Walter Isaacson's best selling biography, "Steve Jobs" is directed by Academy Award winner Danny Boyle, best known for "Slumdog Millionaire." Sorkin, too, is an Oscar winner for his work on "The Social Network," based on Mark Zuckerberg's creation of Facebook.
"I am honored that our film has been selected as the Centrepiece of this year's festival," Boyle said. "And thrilled and terrified too, unlike the subject of our film, who would have taken the whole thing very much in his stride.
"Steve Jobs was a thoroughly contradictory and complex character who forged our digital age. He's the kind of brilliant, flawed character that Shakespeare would have relished writing about, and storytellers of all kinds will be fashioning and re-fashioning the mythology of the digital revolution for generations to come. I hope that festivalgoers enjoy our take."
Joining Fassbender in the lead role is Kate Winslet as Joanna Hoffman, Seth Rogen as Steve Wozniak, Jeff Daniels ad John Sculley, Michael Stuhlbarg as Andy Hertzfeld, and Katherine Waterston as Chrisann Brennan. The film features three extended backstage scenes ahead of the unveilings of the first Macintosh, the NeXT workstation, and the iMac.
Festivalgoers will get to see the movie slightly before the general public, as "Steve Jobs" hits theaters in the U.S. on Oct. 9.