Canadian Best Buy stores to start Apple Watch sales on Aug. 14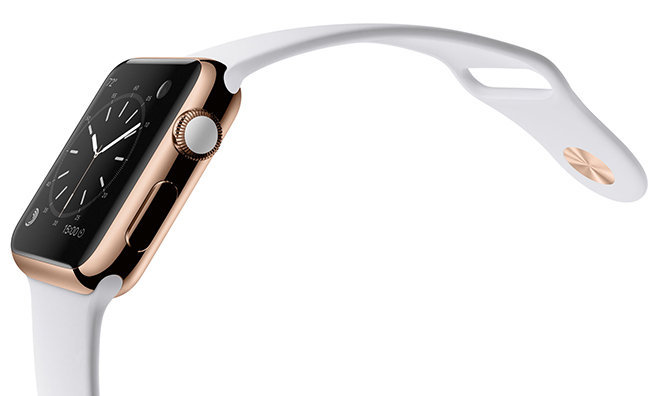 AppleInsider may earn an affiliate commission on purchases made through links on our site.
Hot on the heels of Best Buy's announcement that it will start selling Apple Watch in the U.S. on Aug. 7, the big box electronics retailer confirmed its Canadian outlets plan to commence sales of the wearable one week later.
Best Buy Canada on Thursday told local website MobileSyrup to expect Apple Watch to land at 50 brick-and-mortar stores across Canada, as well as online, on Aug. 14. Watch will also be available for "feel and try-on" sessions at 20 stores.
"It has become one of the most popular searched products on BestBuy.ca," said Tony Sandhu, senior vice president of merchandising at Best Buy Canada. "We're excited to bring the highly-coveted Apple Watch to more Canadian consumers, especially with the holidays coming up."
Apple confirmed Best Buy Canada's announcement in a separate statement.
Like Best Buy's U.S. Apple Watch launch, Canadian stores will not gain access to solid gold Apple Watch Edition models, meaning selection is limited to stainless steel Apple Watch and Apple Watch Sport versions. The company plans to sell a number of official Apple accessories like straps and charging cables alongside Watch units.
Best Buy announced on Sunday that it will start stocking Apple Watch at U.S. outlets on Aug. 7, making it the first major retailer to carry Apple Watch outside of Apple's own stores, pop-up shops and a handful of high-end boutiques. Initial availability is expected to be limited, but Best Buy plans to expand Apple Watch sales to more than 300 locations before the lucrative holiday shopping season.
The addition of outside Apple Watch sales is a sign that supply is finally catching up with demand. When Watch went up for preorder in April stock was so constrained that prospective buyers saw stock outs within 30 minutes. It was only in