Apple Watch supplier misses 2M unit break-even point for Q2, FUD flinging ensues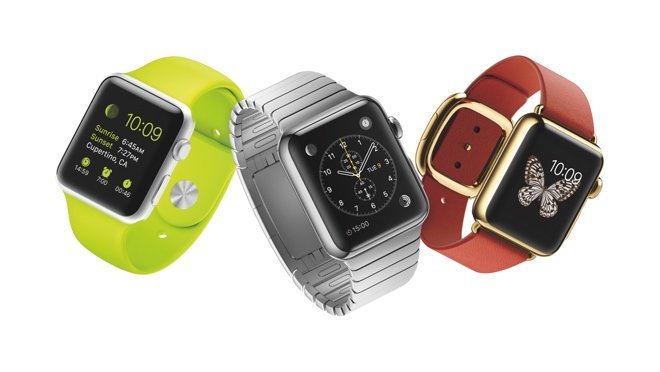 A report on Friday floated more doom and gloom sales estimates for Apple Watch, noting a key component supplier ASE failed to meet its "break-even volume" of two million units per month in the second quarter. It also doesn't plan to reach that level in the third or fourth quarters.
According to Bernstein Research analyst Mark Li, cited by The Wall Street Journal, a subsidiary of Taiwanese firm Advanced Semiconductor Engineering revealed the "disappointing" numbers during a recent conference call for investors. ASE is responsible for assembling Apple Watch's S1 system-in-package design.
"The shortfall of Apple Watch is a disappointment," Li wrote in a research note. "We came in with a low expectation but below break-even still surprised us."
It is unclear what role the ASE subsidiary, or ASE itself for that matter, plays in Apple's supply chain. While many of Apple's supply chain partners are well known, the intricate web of alliances — from smelters to chipmakers to assemblers and beyond — and inventory operations pose major obstacles to predicting sales with any accuracy. Apple CEO Tim Cook addressed the issue during the company's most recent earnings call, warning analysts not to draw conclusions from supplier reports as such information is but a small part of a much larger picture.
Apple refuses to break out Apple Watch sales numbers to prevent competitors from gaining unwanted operational insight, and instead lumps the wearable in with iPod, Apple TV, Beats hardware and accessories in an "Other" accounting category. Interestingly, the segment turned a profit for the first time last quarter, the first to include Apple Watch, jumping 56 percent sequentially.
Cook during Apple's conference call for the third fiscal quarter of 2015 dispelled reports that Apple Watch sales collapsed after what appeared to be strong initial demand, saying shipments have held steady and actually peaked in June.
Despite Apple's assurances that Apple Watch is meeting internal expectations Wall Street saw the non-announcement as a miss. The reaction was a swift one that briefly sent AAPL stock tumbling even after the company posted yet another record quarter.
Adding to the confusion are analysts who continually adjust their own wildly differing forecasts. Piper Jaffray's Gene Munster, for example, estimates Apple moved 2.5 million Watches last quarter and will ship the same amount for the upcoming three-month period. On the high side, Canalys believes Apple shipped 4.2 million units in the prior quarter. Noted analyst Ming-Chi Kuo, who forecast some of the lowest estimates for Apple Watch, predicts Apple will ship 4 million units during the upcoming quarter.
At this point analysts, pundits and mainstream media reports are extrapolating from supposition, hearsay and cherry-picked data to the detriment of readers and themselves.