Apple Music reaches 11M trial members after five weeks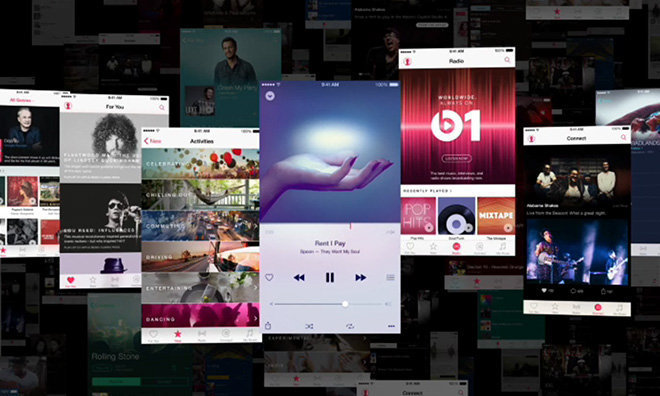 After just five weeks of availability, Apple Music has gathered an impressive 11 million trial users, two million of whom opted in to the more expensive multi-user family plan, according to Apple SVP of Internet Software and Services Eddy Cue.
In revealing hard numbers to USA Today on Thursday, Cue offered the first real indication of how well Apple's streaming music service is faring after its launch at the end of June.
"We're thrilled with the numbers so far," Cue said.
To put those numbers into perspective, streaming music heavyweight Spotify boasts about 80 million users worldwide, 20 million of whom pay regular monthly fees for access to ad-free, on-demand content. That would put Apple Music at half the capacity of an industry leader if each existing trial member converts their single-user or family plan to a full paying membership. After a free three-month trial, users can continue to use Apple Music for $9.99 per month, or $14.99 per month for access on up to six devices.
The statements line up with an earlier report claiming Apple Music hit 10 million members after four weeks of service.
"For many people outside of the U.S. (Apple Music launched in 100 countries), you still have to explain what it is and how it works," Iovine said. "Beyond that, there's still the issue of winning over millennials, who never pay for music, by showing them you're offering something that will improve their lives. And finally, there are people out there who i think understand its value, but we still have to go out and get them."
He went on to tout Apple Music's Connect social network for artists, saying, "I'm hearing a sign of relief, that now finally they have tools they can use to access their fans. To Apple's credit, they move like lightning. You get what you give." It's unclear how many users actually use Connect, however.
Despite strong adoption numbers, Cue acknowledged Apple still has work to do, saying, "we're aware that some users have experienced some issues, and we hate letting them down, but we're releasing updates as fast as we can to address those issues." Shortly after launch, some users began to complain of deleted playlists caused by syncing issues with iCloud Music Library, a feature required offline caching of Apple Music songs.
Related to Apple's digital product services, Cue said July was a record month for the App Store, which notched $1.7 billion in transactions thanks to high activity in China. Since the App Store's launch in 2008, Apple has meted out $33 billion to developers, a figure that stood at $25 billion at the end of 2014.