Apple Watch goes on sale at Best Buy's online & retail stores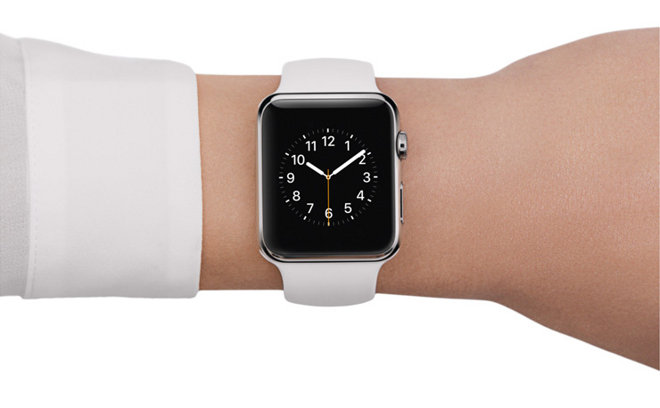 AppleInsider may earn an affiliate commission on purchases made through links on our site.
As promised, the U.S. branch of Best Buy began selling the Apple Watch on Friday, offering a range of models through its website and some retail locations.
The electronics chain is carrying a more limited selection than that available directly from Apple. While all Sport models are on sale, the only stainless steel models available are those with a black or white sport band, or the Milanese loop. As was previously announced, no gold Edition units are being carried.
Watches ordered online today should be delivered early next week, and can also be selected for in-store pickup. Only 100 retail outlets are carrying the Watch, though Best Buy is working to expand that to over 300 within a few months.
A variety of accessories have also gone on sale, including Apple's sport and Milanese bands, and third-party gear such as cases, stands, and unofficial bands.
Best Buy is the first third-party retailer to carry the Apple Watch apart from a handful of luxury boutiques scattered around the world. Until June, even Apple didn't didn't sell the device from its outlets, instead limiting shopping to online orders.