Apple's Jay Blahnik outlines Apple Watch health and fitness strategy, future device features in interview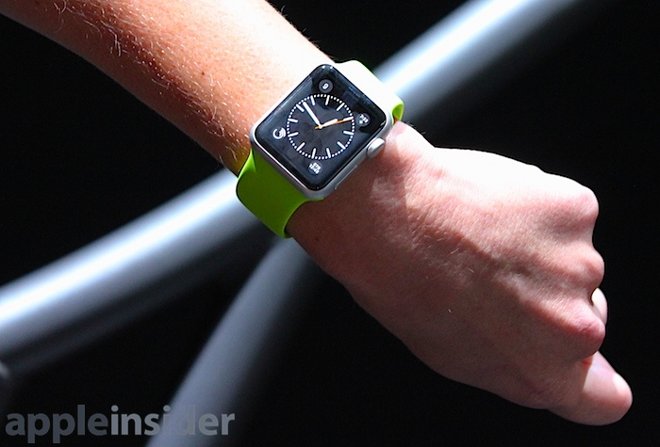 AppleInsider may earn an affiliate commission on purchases made through links on our site.
In an interview published this week, Jay Blahnik, Apple's director of Fitness and Health Technologies, spoke at length about Apple Watch hardware and software, explaining how the device came into being, it's merits as a fitness monitor and where he thinks it's going with watchOS 2.
Talking to Outside magazine, Blahnik offered rare, unfiltered insight into Apple's first wearables project, revealing the device's beginnings and plans for the future. The fitness guru, who previously consulted on Nike's FuelBand and Nike+ Running products, was hired by Apple in 2013 to start work on a then-secret wearable device initiative.
While Watch was in its planning phase, Apple wanted to distill fitness and health tracking down to the essential, Blahnik said. The idea spawned Apple Watch's Activity app which visualizes preset fitness goals as three concentric rings, one each for Move, Stand and Exercise.
"The team really focused on saying, 'As fitness and activity and trends come and go, what would always be a good recommendation?'" he said. "It came down to sit less, move more, and get some exercise."
Small but well thought out features like Activity rings sets Watch apart as an effective motivational tool capable of pushing both athletes and sedentary users to modify their everyday routines.
"Like everyone, I'm addicted to closing the rings," Blahnik said. "I'll find myself going for that extra walk around the block at 9 p.m. if a ring isn't closed."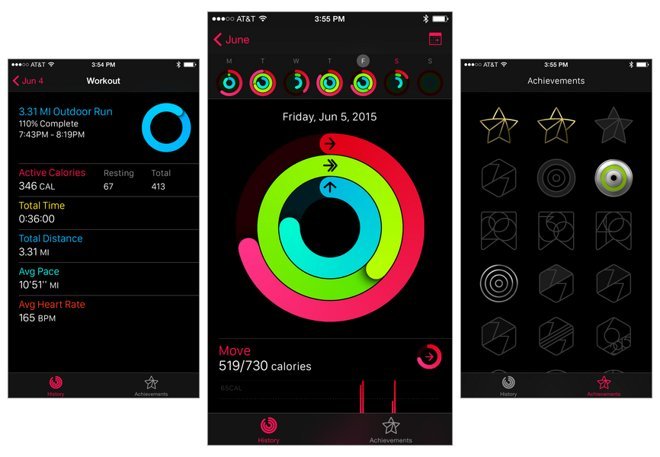 According to Blahnik, watchOS 2 will feature mid-week Activity summaries that plot stats out on a graph, giving users even more incentive to complete their goals. Temporal movement tracking is another standout feature for Watch. Unlike other fitness trackers, Watch keeps constant tabs on user movement, allowing for a more granular breakdown of how and when calories were burned. The device is even able to determine a user's fitness level over time to more accurately calculate calorie burn, Blahnik said.
Another standout feature is Stand, which fights sedentary behavior by reminding users to stay active throughout the day. Even elite athletes are learning more about their sedentary tendencies thanks to Apple Watch, Blahnik said.
"We're hearing from elite athletes who say, 'I never really thought I needed an activity tracker, because I get up in the morning and do a three-hour bike ride or I run ten miles. But I found out that I'm sitting a lot.' They're motivated by that. Or they're learning that they're actually burning more calories than they realized by moving throughout the day," Blahnik said, adding, "It's not just a beginner sort of story."
Looking to the future, Blahnik said the next big thing for Watch is native apps, a feature set to debut with watchOS 2 this fall. With today's version of watchOS, apps offload data to a tethered iPhone for processing. When watchOS 2 arrives, developers will be able to run apps natively and tap into Watch's suite of onboard sensors.
Along with faster performance, the change means third-party fitness apps will be able to track workout sessions natively, for example. Apple plans to keep Activity as Watch's core health and fitness aggregator, and will pipe in data from third-party apps.
Blahnik hinted at future compatibility with connected health and fitness devices, from weight scales to bicycle training gear. Currently, Watch's connectivity options are limited to iPhone and certain Bluetooth devices like external heart monitors and headphones.
Apple plans to release watchOS 2 to customers this fall and is already well into the beta testing process. Features include native app support, third-party complications, Activation Lock support, new watch faces and more.