Updated Apple diversity numbers show growth in hires of black, female, and Hispanic workers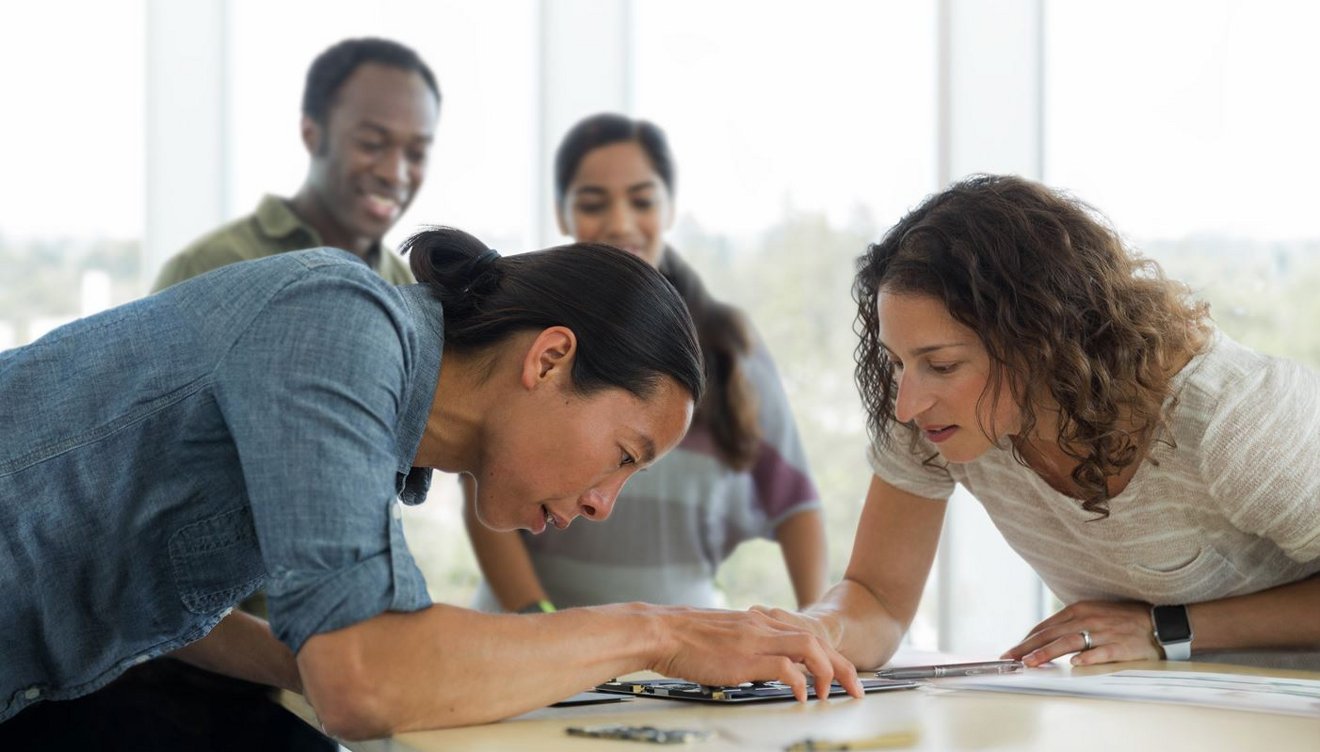 As promised, Apple on Thursday issued an updated diversity report, claiming that it hired the most diverse range of candidates in the past year than at any other point in its history.
Apple has hired over 11,000 women since last year's report, marking a 65 percent increase, CEO Tim Cook said in a message included with the report. The number of black recruits rose 50 percent to 2,200, while Latino/Hispanic hires were up 66 percent to 2,700.
Globally, the company spent $650 million on women- or minority-owned businesses, Cook added.
Women represented 35 percent of new hires, but still only 30 percent of the workforce.
Narrowing focus to the U.S., 19 percent of additions were Asian, 13 percent were Hispanic, and 11 percent were black. In the first six months of the year, half of U.S. hires were female, black, Hispanic, and/or Native American.
Despite this, 54 percent of Apple's American labor was white. Asians accounted for 18 percent, while Hispanics and blacks reached 11 and 8 percent respectively.
Apple has taken a number of steps to try to improve the diversity of its staff, for example by partnering with non-profit and educational programs. One example is Code2040, from which Apple is promising to recruit a dozen paid interns.