Best Buy to offer AppleCare and AppleCare+ warranties ahead of 'iPhone 6s' launch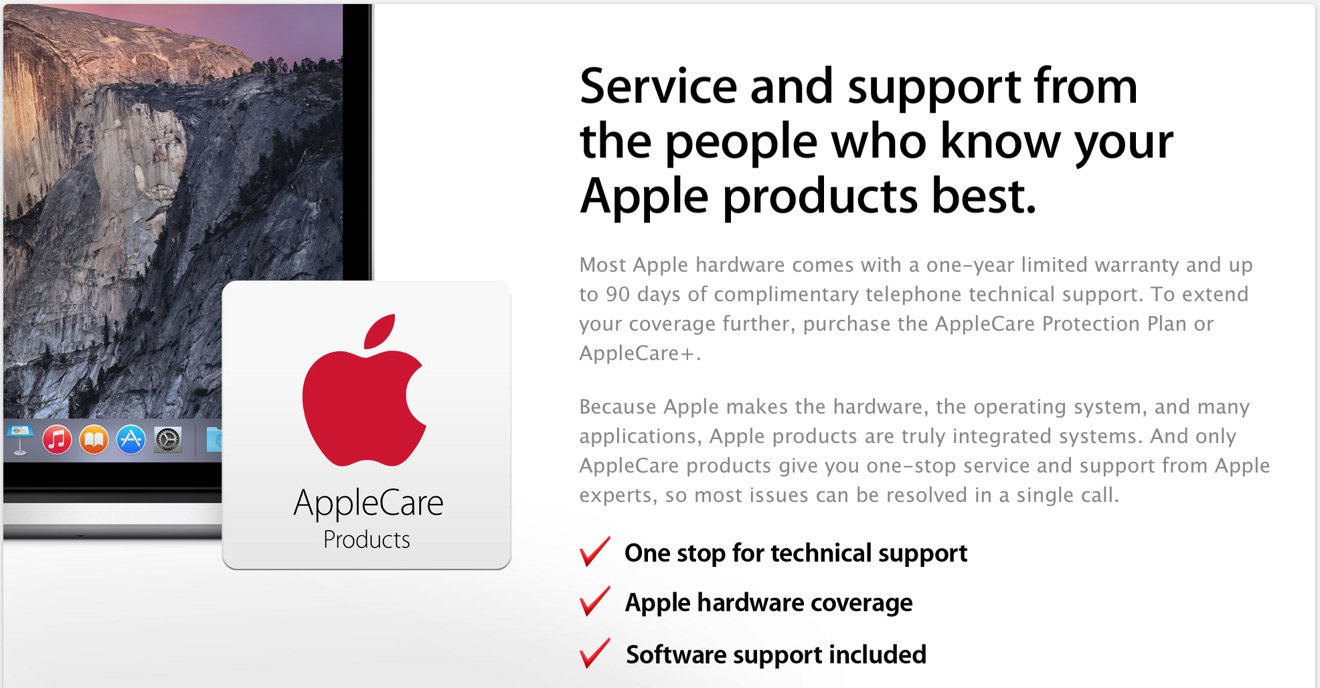 Electronics retailer Best Buy has inked a deal with Apple to begin selling authorized warranty extensions for its products, and employees have been told that the new addition will be announced to the public on Sept. 10.
A tipster from the retailer reached out to AppleInsider over the weekend to say that AppleCare and AppleCare+ will be available at Best Buy starting on Sept. 13. That would be a few days after Apple's anticipated Sept. 9 event, and likely just before the launch of the company's next-generation "iPhone 6s" lineup.
Just like at the Apple Store, AppleCare warranties will cover all eligible products from the company's lineup, including Macs, iPads and the Apple Watch.
Details on AppleCare at Best Buy were also reaffirmed in other reports. An internal training video seen by MacRumors revealed that Best Buy will offer service for AppleCare warranties at its own stores, as well as Apple retail stores.
Paid AppleCare protection plans for Mac extend warranty coverage for both calls and repairs to three years. AppleCare+ is available for iPhone, iPad and Apple Watch, and includes two years of coverage, though Apple Watch Edition owners can get a third year of protection.
AppleCare+ costs $49 for the Watch Sport, $59 for the iPod touch or classic, $69 for the standard Watch, and $99 for iPhones or iPads. Special Watch/iPhone bundles are available for people getting a new Watch who have an undamaged iPhone less than six months old. AppleCare prices for Mac vary by model.