Tim Cook refutes China worries, calls Apple's growth 'strong' in rare mid-quarter update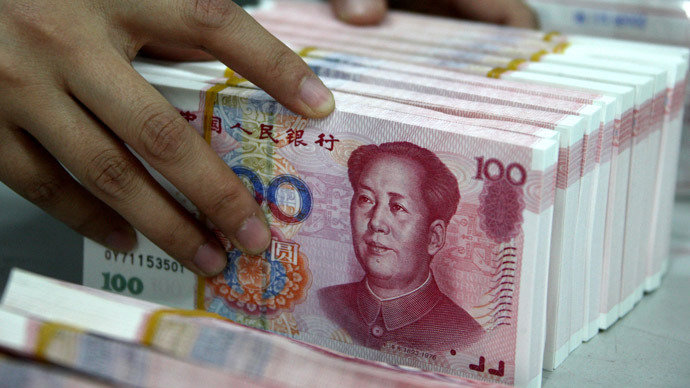 Apple CEO Tim Cook on Monday issued a rare mid-quarter update on the company's performance, saying Apple is continuing to experience "strong growth" in China as he tried to assuage fears about the impact of the Asian nation's economic slowdown.
"I get updates on our performance in China every day, including this morning, and I can tell you that we have continued to experience strong growth for our business in China through July and August," Cook wrote in an email to CNBC's Jim Cramer, which was later posted on Twitter by fellow anchor Carl Quintanilla.
"Growth in iPhone activations has actually accelerated over the past few weeks, and we have had the best performance for the App Store in China during the last 2 weeks," Cook continued.
Apple's chief executive went on to claim that quarterly performance has so far been "reassuring," and that Apple stands to gain in China in the long-term as the middle class expands and access to faster LTE networks grows.
The Chinese economy has slumped dramatically in recent weeks, prompting the government to take a series of steps — Â including repeated devaluations of the yuan — Â designed to stabilize the situation. Those measures appear to have been only marginally effective, and the continued slide has dragged markets around the world down with it.
On Friday, Apple shares fell into bear territory for the first time in years, one of a number of tech stocks battered by the Chinese uncertainty. Apple dropped even further in pre-market trading earlier Monday, opening at just $94.87 before rebounding back over $104.
The Dow Jones Industrial Average — of which Apple is a key component — dipped 1,089 points after Monday's opening bell, though the decline eased to 600 points within 30 minutes of active trading and the index was down just 400 points at press time.