Judge bars Apple, Samsung from further filings after rapid-fire case entries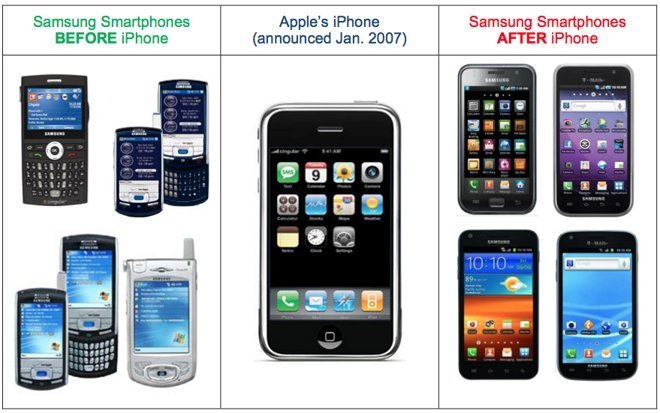 AppleInsider is supported by its audience and may earn commission as an Amazon Associate and affiliate partner on qualifying purchases. These affiliate partnerships do not influence our editorial content.
A federal judge presiding over the Apple v. Samsung patent trial laid down the law this week, prohibiting either party from filing without permission after being inundated by a series of motions, objections and letters.
U.S. District Court Judge Lucy Koh on Thursday ordered Apple and Samsung to stop filing unless given express permission by the court. The ruling was issued shortly after Samsung filed an objection to an Apple proposal for partial final judgment lodged after the Federal Circuit denied Samsung's appeal of an order to pay out $399 million in damages.
Since Tuesday the court received five filings: Apple's letter proposing partial final judgment, a response from Samsung, a response to that response from Apple, a motion for judgment as a matter of law from Samsung and Thursday's objection, also from Samsung.
That last filing was apparently the proverbial straw that broke the camel's back.
"The Court has not yet received the mandate from the Federal Circuit Court of Appeals," Judge Koh wrote in her order. "Despite this, the parties have already filed a letter, two responses, an objection, and a motion. The parties shall not file any further motions, briefs, or letters with the Court until authorized by the Court."
For its part, Samsung argues Apple's initial letter was procedurally improper, noting that if the court took action it would violate federal rules, contradict a previous ruling and "work a manifest injustice" by enforcing an invalid patent. To that last point, Samsung is referring to a final decision invalidating Apple's "pinch-to-zoom" UI patent handed down by the Patent Trial and Appeal Board last December. Apple is currently seeking a rehearing and if the PTAB chooses to pass must file a Federal Circuit appeal.
Apple is also facing a non-final decision from the U.S. Patent and Trademark Office's Central Reexamination Division, which invalidated an iPhone design patent on multiple grounds.
This week's events come three years ago after the first Apple v. Samsung action ended in 2012 with a resounding win for Apple. Subsequent court actions reduced damages to $548 million, though both parties are contesting the sum. Samsung, for example, is petitioning the Supreme Court to hear its case relating to the recent CAFC denial.